We've used the efforts of the best computer programmers to create the PDF editor you may want to apply. The software will assist you to fill in the irrevocable life insurance trust sample document easily and don't waste your time. All you need to do is follow these straightforward tips.
Step 1: Choose the "Get Form Here" button.
Step 2: Once you've accessed your irrevocable life insurance trust sample edit page, you'll discover all actions you may use with regards to your document within the top menu.
Please enter the next information to complete the irrevocable life insurance trust sample PDF: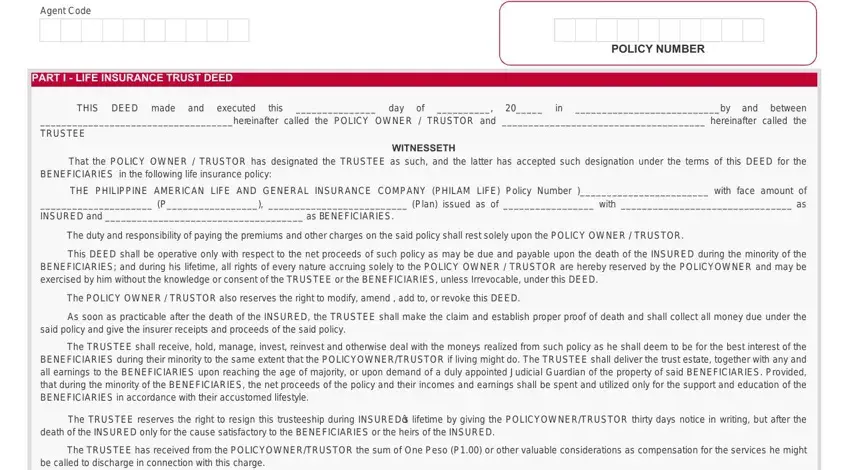 The application will need you to submit the ACCEPTED, POLICYOWNERTRUSTOR, TRUSTEE, SIGNEDINTHEPRESENCEOF, PrintNameandSign, PrintNameandSign, personallyappeared, Philippinesthis, dayof, DocNoPageNoBookNoSeriesof, MycommissionexpiresDecember, NOTARYPUBLIC, POSFORM, and PHILAMLIFECUSTOMERCONFIDENTIAL part.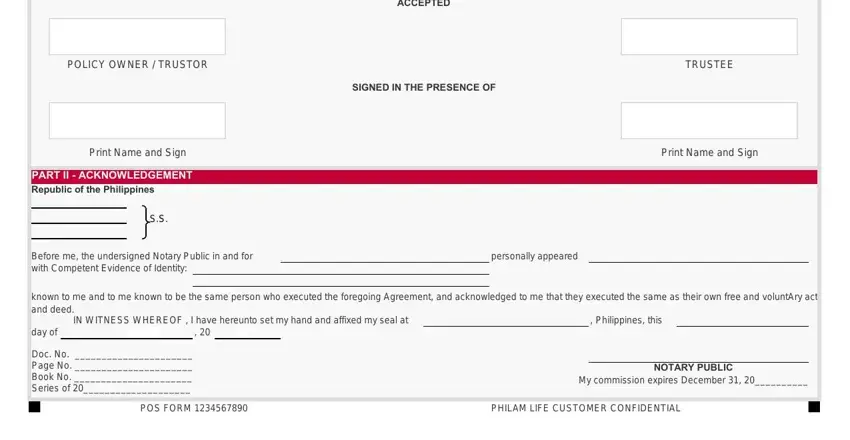 Step 3: Hit "Done". Now you can upload your PDF file.
Step 4: Get a duplicate of each single form. It will certainly save you time and help you prevent concerns as time goes on. Keep in mind, your data is not used or analyzed by us.