It's easy to fill out the hawaii tax form g 45 fillable empty lines. Our PDF tool will make it almost effortless to edit any type of PDF file. Down below are the basic four steps you'll want to take:
Step 1: Seek out the button "Get Form Here" and click it.
Step 2: Now you're on the form editing page. You may modify and add content to the document, highlight words and phrases, cross or check particular words, include images, sign it, delete unrequired areas, or eliminate them completely.
Provide the content requested by the system to fill out the document.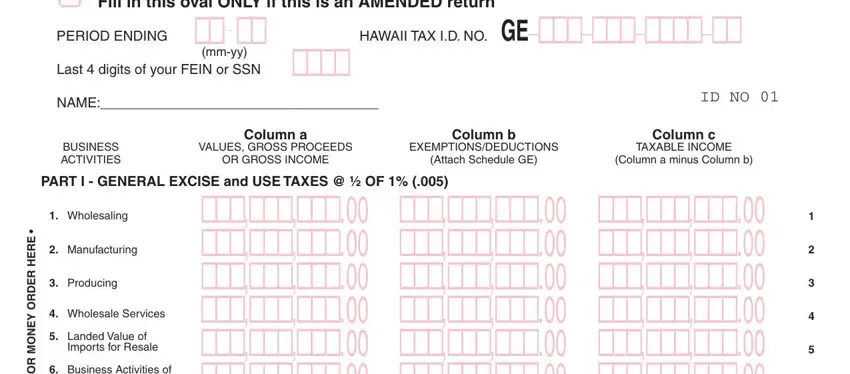 Write the necessary particulars in the cidER, EH, RED, ROY, E, NOM, ROK, CE, H, CHC, ATTA cid, Business, Activities, of, Disabled, Persons PART, II, GENERAL, EXCISE, and, USE, TAXES Retailing, Services, Including Professional, Contracting, Theater, Amusement and, Broadcasting Commissions, Transient, Accommodations, Rentals Other, Rentals and Interest, and box.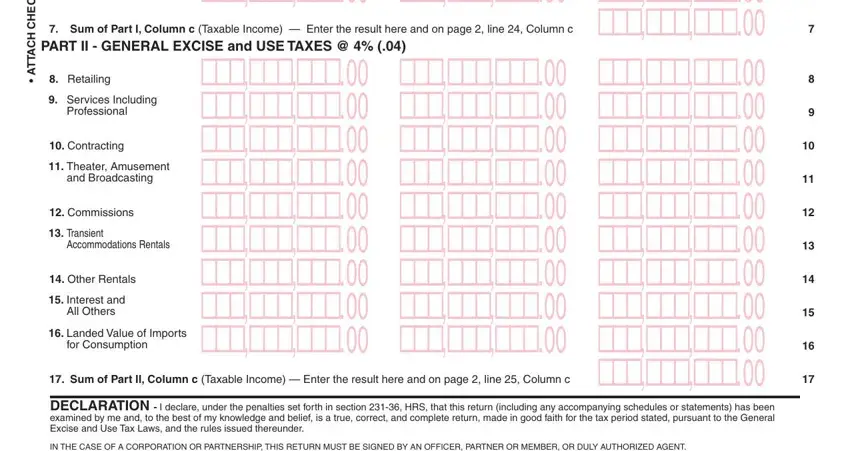 You'll be required specific key information in order to prepare the SIGNATURE, TITLE, DATE, DAYTIME, PHONE, NUMBER GI, AVID For, mG and Rev field.

Spell out the rights and obligations of the parties inside the section FOR, MG, Rev, Page, of BUSINESS, ACTIVITIES Name, Hawaii, TaxI, D, No, GE Last, digits, of, your, FEIN, or, S, SN Column, a VALUES, GROSS, PROCEEDS OR, GROSS, INCOME Column, b EXEMPTIONS, DEDUCTIONS Attach, Schedule, GE ID, NO PERIOD, ENDING Column, c and mm, yy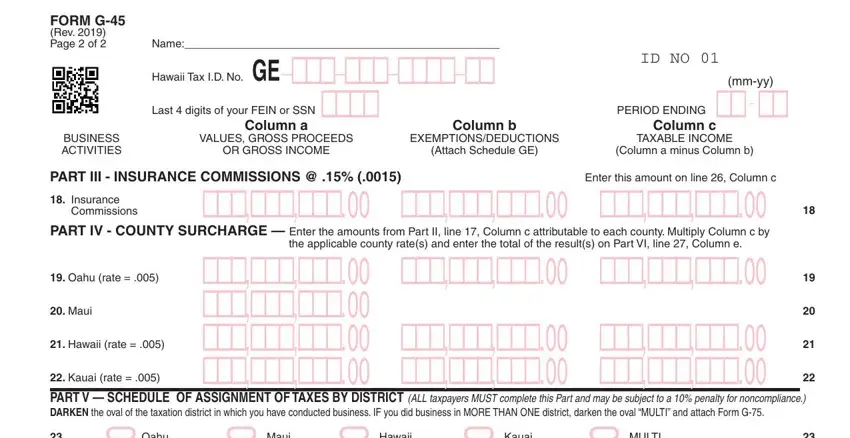 Review the areas Amounts, Assessed, During, the, Period For, Amended, Return, Only PENALTY, INTEREST, TOTAL, AMOUNT, Add, lines, and FOR, LATE, FILING, ONLY, PENALTY INTEREST, Amended, Returns, add, lines, and For, mG and Rev and thereafter fill them out.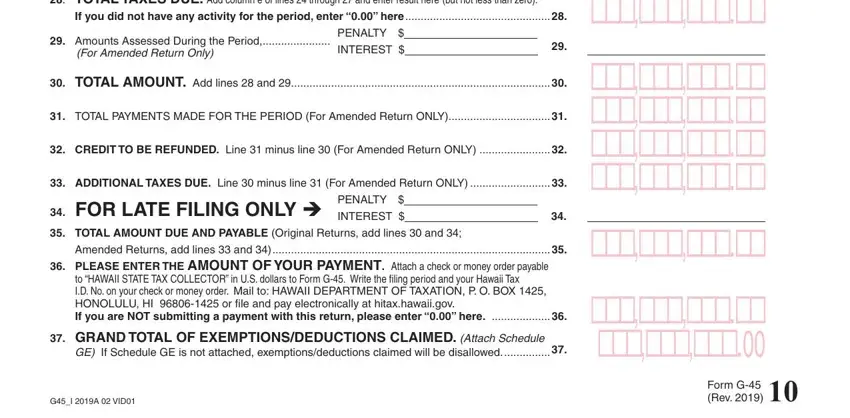 Step 3: Hit the Done button to be certain that your completed document may be exported to each gadget you end up picking or sent to an email you indicate.
Step 4: Make sure you keep away from upcoming difficulties by creating no less than a couple of copies of the file.