The idea powering our PDF editor was to help it become as convenient as possible. You'll find the overall procedure of creating 453.31 KB) stress-free as soon as you keep up with these actions.
Step 1: To begin, press the orange button "Get Form Now".
Step 2: The form editing page is now open. You can add information or update current information.
Enter the essential material in each area to complete the PDF 453.31 KB)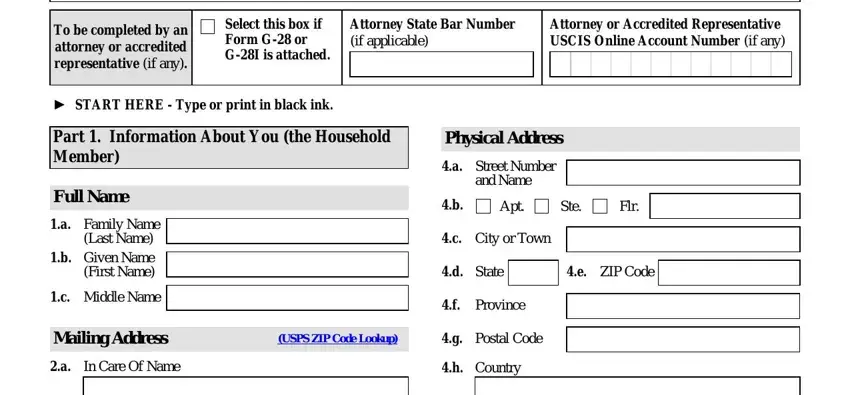 Jot down the details in the MailingAddressa, InCareOfName, StreetNumberandNameApt, dCityorTown, Ste, Flr, eState, fZIPCode, Province, hPostalCode, Country, Yes, Country, OtherInformation, and DateofBirthmmddyyyy field.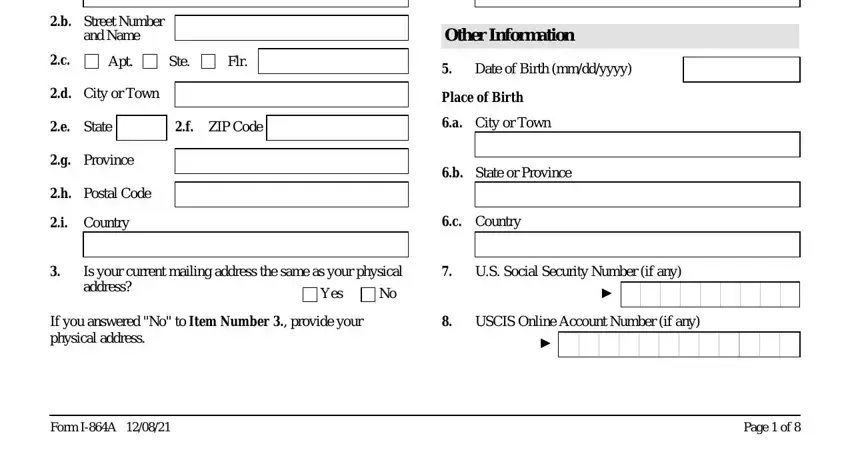 It is crucial to write down specific particulars within the segment Employedasaan, TaxYear, TotalIncome, MostRecent, abndMostRecentcrdMostRecent, and Myassetscompleteonlyifnecessarya.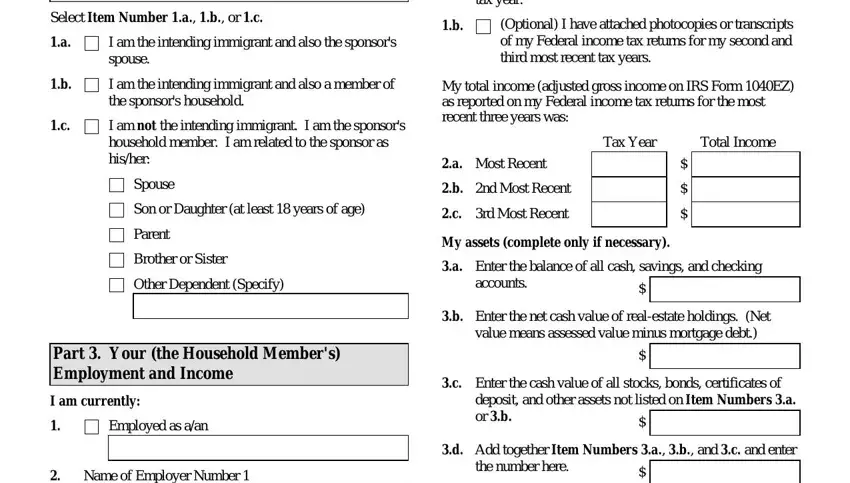 It is important to spell out the rights and responsibilities of both sides in part NameofEmployerNumber, NameofEmployerNumberifapplicable, Selfemployedasaan, RetiredfromCompanyName, Sincemmddyyyy, Unemployedsincemmddyyyy, Mycurrentindividualannualincomeis, Yes, PrintName, and IndicateNumber.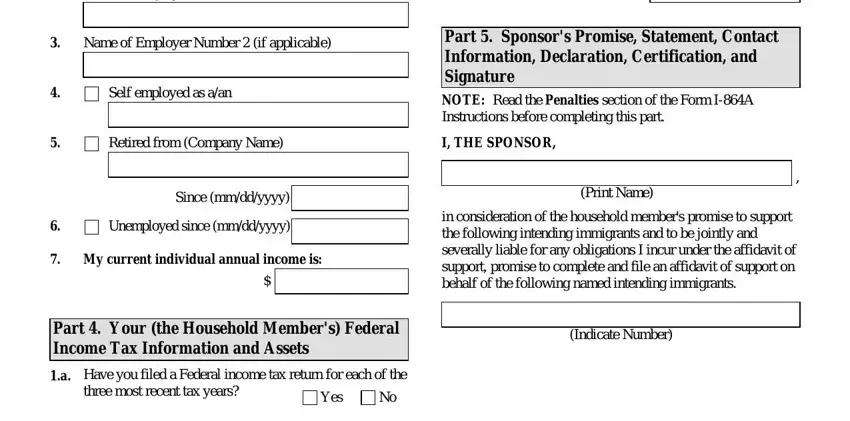 Fill in the form by analyzing these particular areas: DateofBirthmmddyyyy, AlienRegistrationNumberANumberifany, USSocialSecurityNumberifany, USCISOnlineAccountNumberifany, AlienRegistrationNumberANumberifany, USSocialSecurityNumberifany, USCISOnlineAccountNumberifany, DateofBirthmmddyyyy, and AlienRegistrationNumberANumberifany.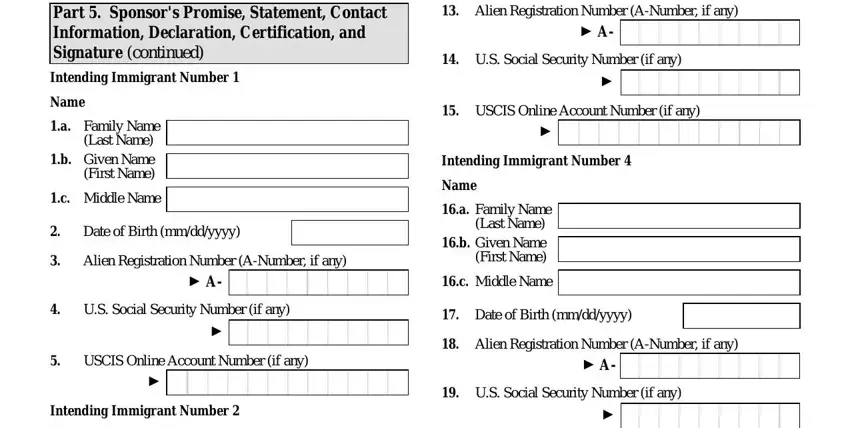 Step 3: If you are done, hit the "Done" button to upload your PDF form.
Step 4: Create a duplicate of each single form. It will certainly save you time and allow you to prevent worries in the future. Also, your data isn't going to be revealed or analyzed by us.