We have used the hard work of our best developers to design the PDF editor you can take advantage of. Our software will help you fill in the uscis gov forms i 90 document easily and don't waste precious time. What you need to undertake is try out the following quick instructions.
Step 1: Click on the "Get Form Here" button.
Step 2: The document editing page is now available. You can add information or manage existing content.
The following parts are within the PDF form you'll be filling out.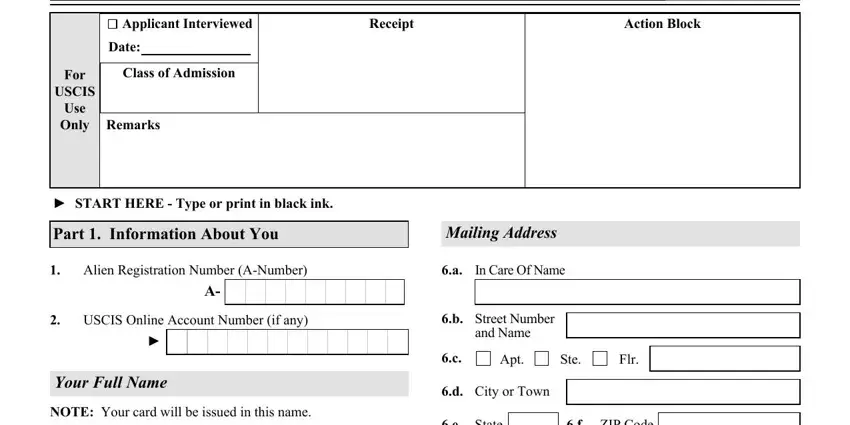 The system will require you to submit the b, Given, Name, First, Name Middle, Name g, Province h, Postal, Code i, Country Yes, Proceed, to, Item, Number, sac Physical, Address No, Proceed, to, Item, Numbers, a, i a, Street, Number and, Name Apt, Ste, Fl, r c, City, or, Town and d, State section.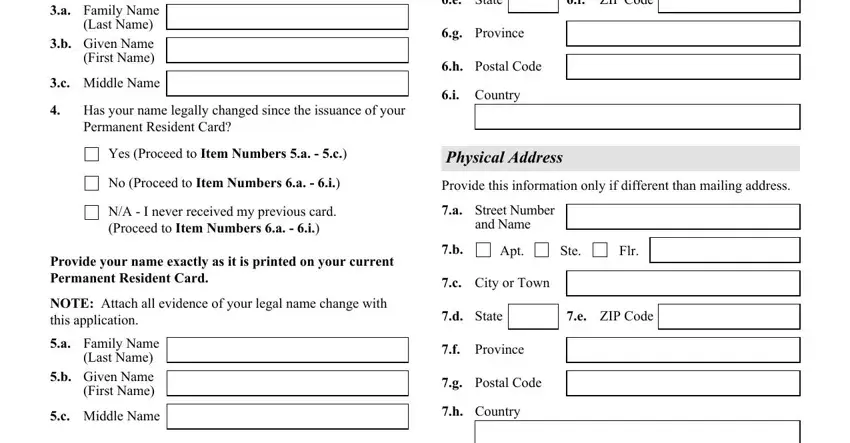 The system will ask for more details with the intention to quickly complete the box c, Middle, Name Country, Form, IN and Page, of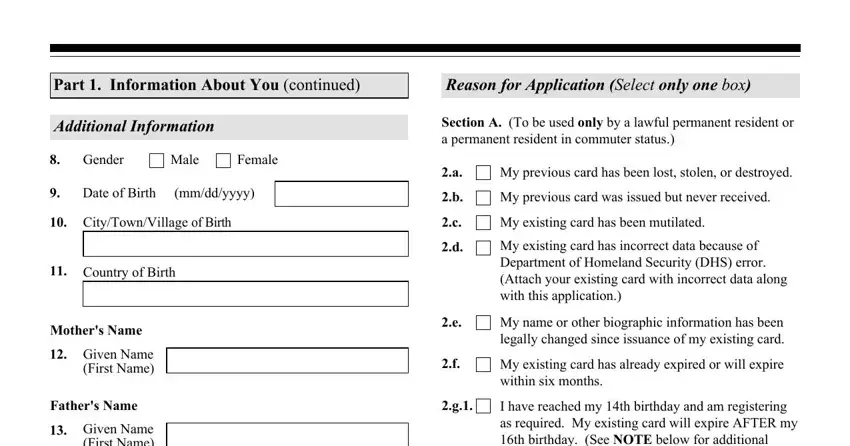 The space Part, Information, About, You, continued Additional, Information Gender, Male, Female, DateofBirth, mm, dd, yyyy City, Town, Village, of, Birth Country, of, Birth Mothers, Name Given, Name, First, Name Fathers, Name and My, existing, card, has, been, mutilated should be where you can indicate each side's rights and responsibilities.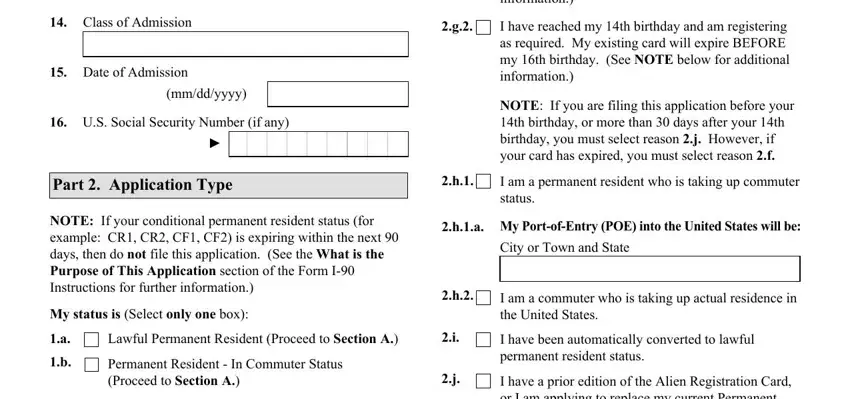 Complete the document by taking a look at the next sections: Fathers, Name Given, Name, First, Name Class, of, Admission Date, of, Admission mm, dd, yyyy US, Social, Security, Number, if, any Part, Application, Type My, status, is, Select, only, one, box and City, or, Town, and, State
Step 3: After you've selected the Done button, your file should be ready for upload to any electronic device or email address you identify.
Step 4: You can make duplicates of your form toavoid different possible problems. Don't be concerned, we don't disclose or record your information.