It is simple to complete the i 912 empty lines. Our software makes it practically effortless to fill in almost any PDF file. Listed below are the only four steps you'll want to consider:
Step 1: Hit the orange "Get Form Now" button on the following website page.
Step 2: So you will be within the file edit page. It's possible to add, customize, highlight, check, cross, insert or remove areas or words.
The PDF file you decide to create will include the following areas: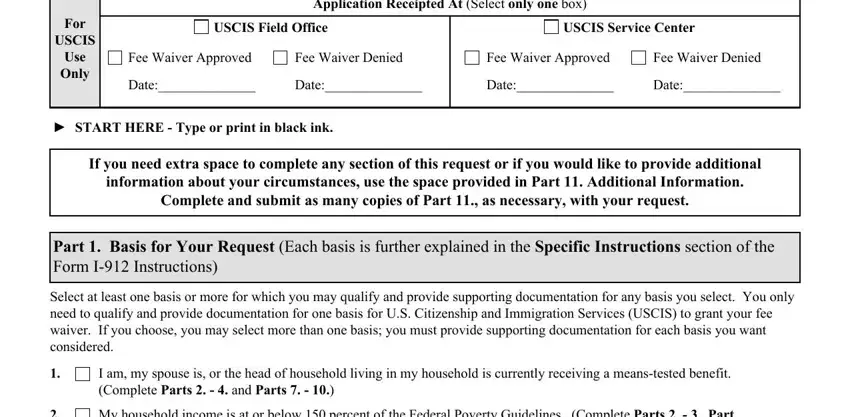 Make sure you fill in the Part, Information, About, You, Request, or Full, Name Family, Name, LastName Given, Name, First, Name Middle, Name Other, Names, Used, if, any Family, Name, LastName Given, Name, First, Name Middle, Name Alien, Registration, Number, A, Number, if, any and USC, IS, Online, Account, Number, if, any space with the necessary information.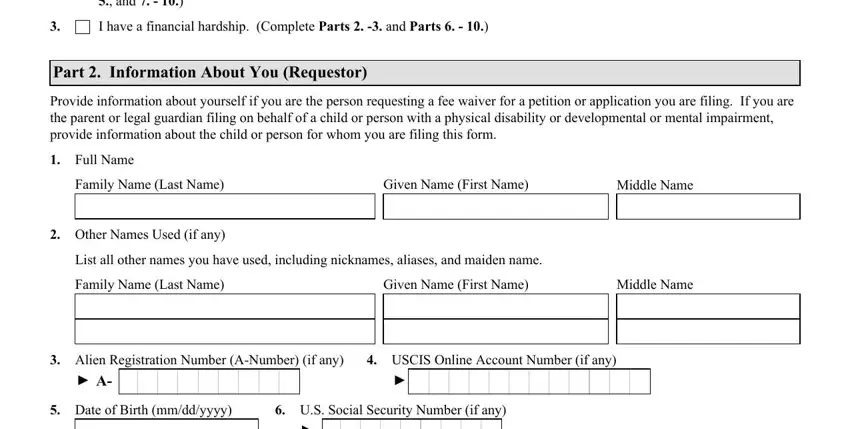 You'll need to include some particulars in the box DateofBirth, mm, dd, yyyy US, Social, Security, Number, if, any Form, I, Edition and Page, of

Inside of space Marital, Status Single, Never, Married Married, Divorced, Widowed, Marriage, Annulled Separated, Other, Explain Full, Name A, Number, if, any DateofBirth, Relationship, to, You Forms, Being, Filed Self, and Total, Number, of, Forms, including, self specify the rights and responsibilities.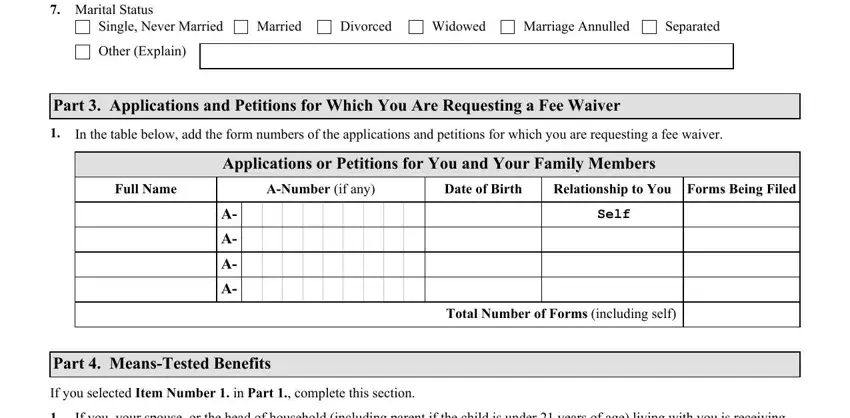 Finish by reviewing all of these areas and submitting the required data: Full, Name, of, Person, Receiving, the, Benefit to, You Name, of, Agency, Awarding, Benefit Type, of, Benefit Date, Benefit, was, Awarded Date, Benefit, Expires, or, must, be, renewed Your, Employment, Status Employment, Status Unemployed, or, Not, Employed Retired, Other, Explain Form, I, Edition and Page, of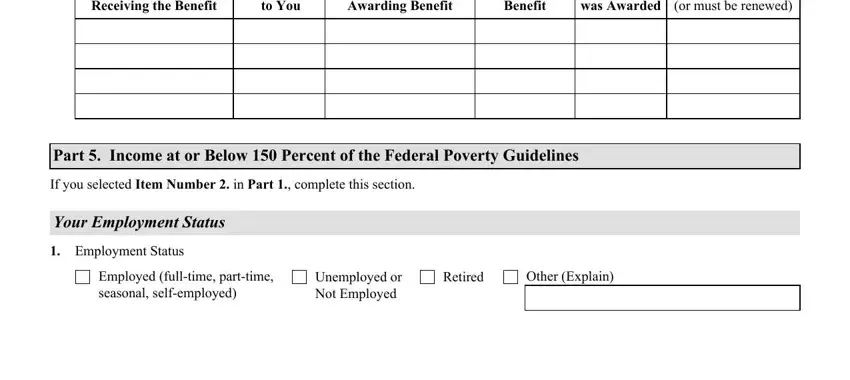 Step 3: Press the Done button to be sure that your finalized form may be transferred to any kind of device you select or forwarded to an email you specify.
Step 4: It can be easier to prepare copies of your file. You can be sure that we will not reveal or read your details.