It is possible to work with Form Itd 3034 easily with our PDFinity® PDF editor. To maintain our tool on the cutting edge of convenience, we strive to put into practice user-oriented capabilities and improvements regularly. We are always looking for feedback - help us with revolutionizing PDF editing. With just a few simple steps, it is possible to start your PDF journey:
Step 1: Open the PDF doc inside our editor by clicking the "Get Form Button" above on this webpage.
Step 2: After you open the file editor, you will see the document made ready to be filled out. Besides filling out different blanks, you can also do many other actions with the file, namely putting on any words, modifying the initial textual content, adding images, affixing your signature to the document, and a lot more.
As a way to fill out this form, ensure that you type in the information you need in every blank field:
1. To get started, while filling in the Form Itd 3034, begin with the part with the next blank fields: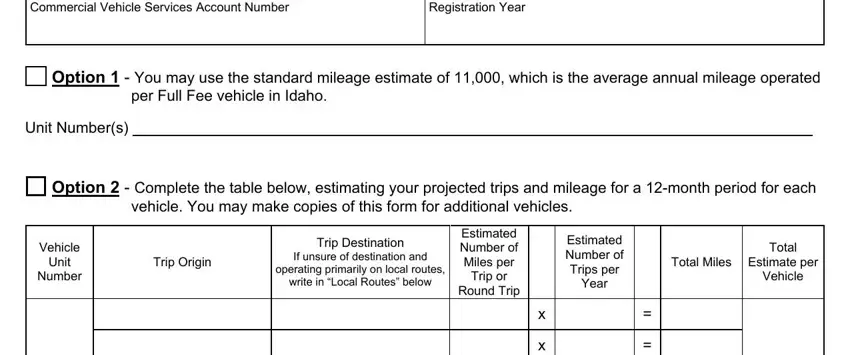 2. When this selection of fields is filled out, go to enter the suitable information in all these: Option If a vehicle is operating, vehicles mileage over a month, Unit Numbers Explanation for, Applicants Printed Name, Applicants Signature, and Date.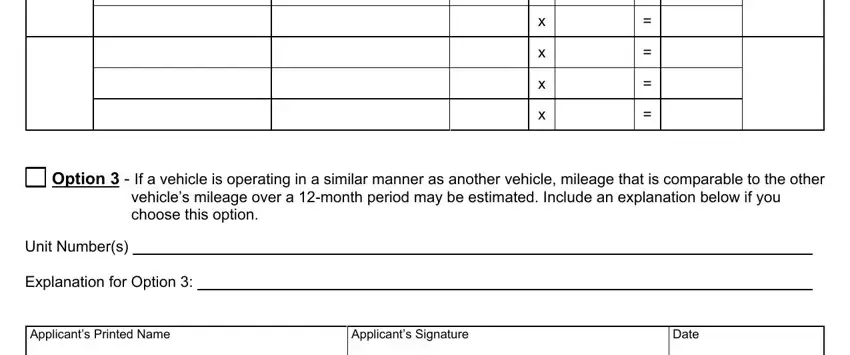 Always be very attentive while filling in Applicants Signature and Option If a vehicle is operating, since this is where many people make some mistakes.
Step 3: Make sure your information is right and then simply click "Done" to complete the project. Join us today and instantly access Form Itd 3034, set for download. All changes you make are preserved , helping you to edit the document further as needed. We don't share the details that you enter while filling out forms at our website.