We were creating this PDF editor with the prospect of making it as quick to work with as it can be. That's the reason the procedure of filling in the form lic 200a child care is going to be simple perform all of these actions:
Step 1: To start out, hit the orange button "Get Form Now".
Step 2: After you access our form lic 200a child care editing page, you will see each of the actions it is possible to undertake regarding your file in the top menu.
You need to provide the following data so that you prepare the file: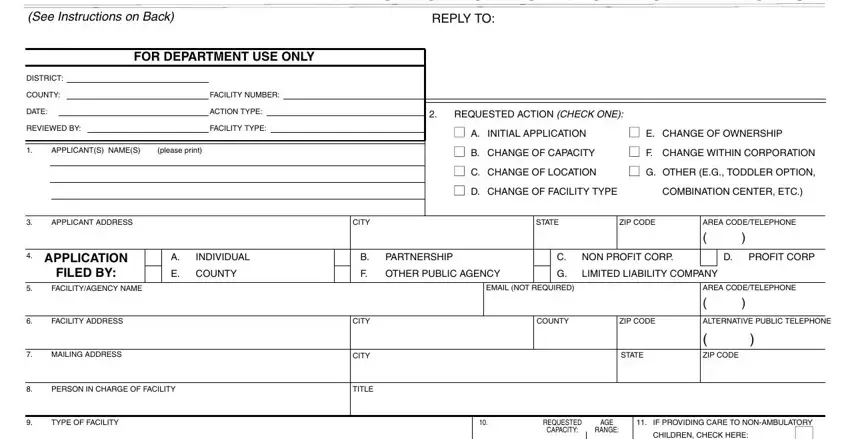 The system will need you to submit the INFANT, TODDLER, OPTION PRESCHOOL, SCHOOL, AGE MILDLY, ILL TOTAL, CAPACITY NUMBER, OF, NON, AMBULATORY DAYS, AND, HOURS, OF, OPERATION INFANT, CARE, CENTER E, COMBINATION F, OTHER, SPECIFY C, SCHOOL, AGE, CENTER PROPERTY, OWNERSHIP, OWN RENT, and OTHER, SPECIFY box.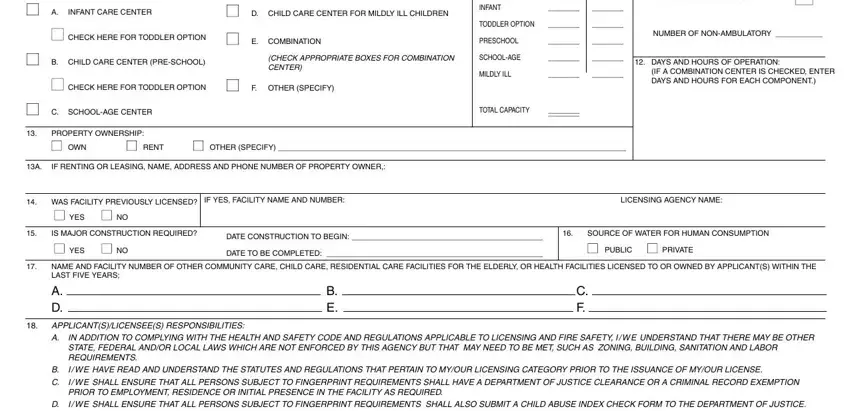 Within the field talking about SIGNED, TITLE, COUNTY, WHERE, SIGNED, DATE SIGNED, TITLE, COUNTY, WHERE, SIGNED, DATE LICA, and PAGE, OF you have to jot down some vital details.

Step 3: As soon as you've clicked the Done button, your document should be ready for transfer to any kind of gadget or email address you identify.
Step 4: To prevent yourself from any sort of issues as time goes on, try to prepare no less than a few copies of the form.