It is possible to complete the lic38 renewal document using this PDF editor. The following actions will enable you to instantly get your document ready.
Step 1: To get going, select the orange button "Get Form Now".
Step 2: You're now ready to enhance lic38 renewal. You possess many options with our multifunctional toolbar - you can add, erase, or alter the content material, highlight the specific sections, as well as perform other commands.
These sections are included in the PDF form you will be filling out.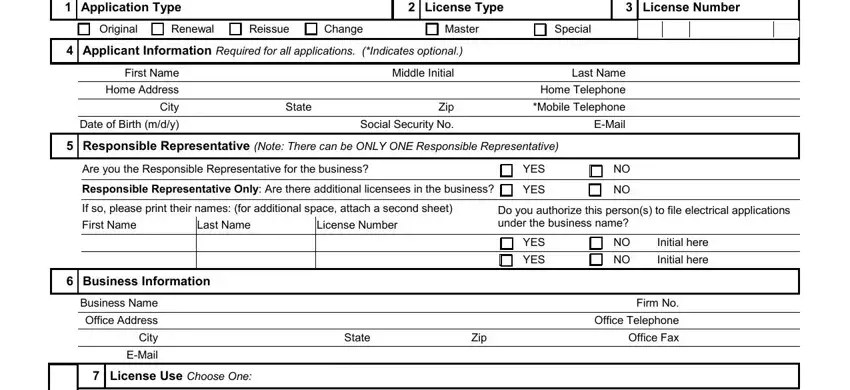 Enter the appropriate data in the area IndividualSoleProprietor, On Behalf of a Corporation, On Behalf of a Partnership, On Behalf of a Trade, R E T S A M, Partner or Officer Information, Name, Address, City, Name, Address, City, State, State, and Titles.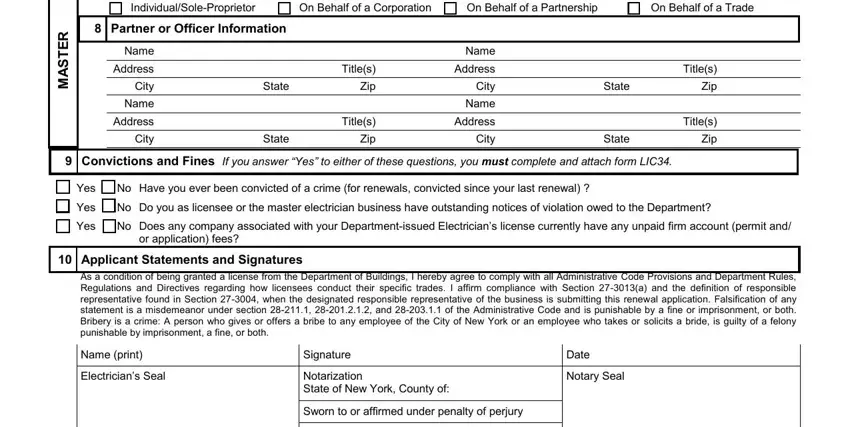 Step 3: When you are done, select the "Done" button to transfer the PDF form.
Step 4: Generate copies of the document - it will help you refrain from forthcoming concerns. And don't get worried - we are not meant to disclose or check your details.