It shouldn't be difficult to create mds 3 0 form applying our PDF editor. This is the way you may effortlessly prepare your document.
Step 1: Choose the button "Get Form Here".
Step 2: You can now change your mds 3 0 form. The multifunctional toolbar will allow you to insert, remove, modify, and highlight content material or perform other sorts of commands.
Provide the details required by the platform to fill in the form.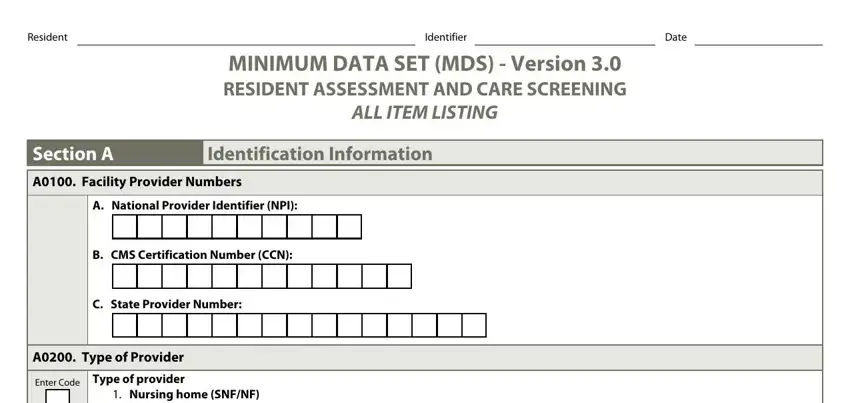 Provide the requested data in the box Enter, Code Nursing, home, SNF, NFS, wing, Bed A, Type, of, Assessment Enter, Code Enter, Code A, Federal, O, BRA, Reason, for, Assessment BP, PS, Assessment and Enter, Code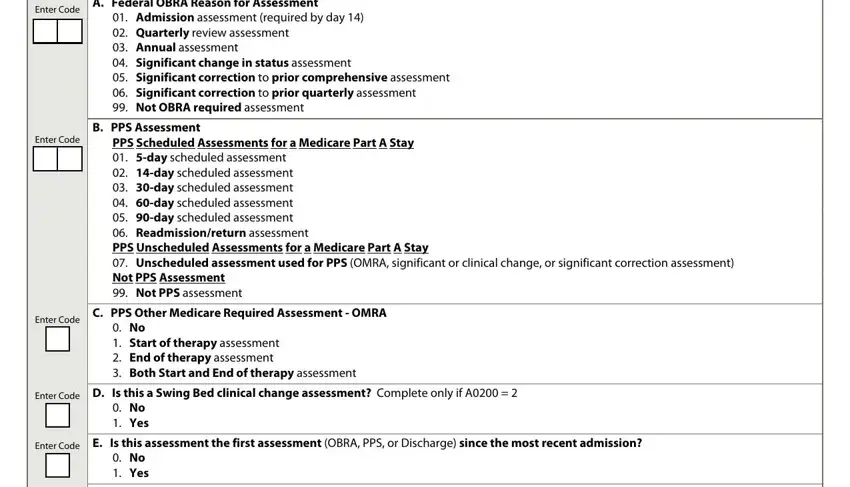 The system will require you to give certain key data to instantly fill out the area Enter, Code NoYes, Enter, Code NoYes, Enter, Code F, Entry, discharge, reporting MDS, Item, Listing, Version and Page, of

The Resident, Identifier, Date, Section, A Identification, Information A, Submission, Requirement Enter, Code A, Legal, Name, of, Resident A, First, name C, Lastname B, Middle, initial D, Suffix A, Social, Security, and, Medicare, Numbers and A, Social, Security, Number field has to be used to provide the rights or obligations of each party.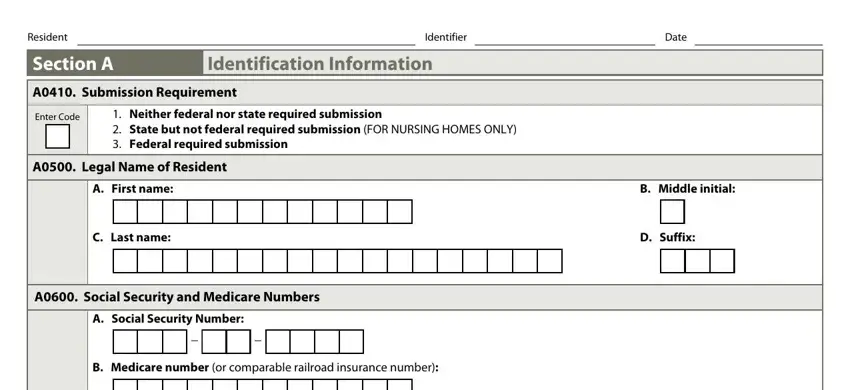 Prepare the document by analyzing the next sections: A, Gender Enter, Code Male, Female A, BirthDate Month, Day, Year, A, Race, Ethnicity Check, all, that, apply A, American, Indian, or, Alaska, Native B, Asian C, Black, or, African, American D, Hispanic, or, Latino F, White and A, Language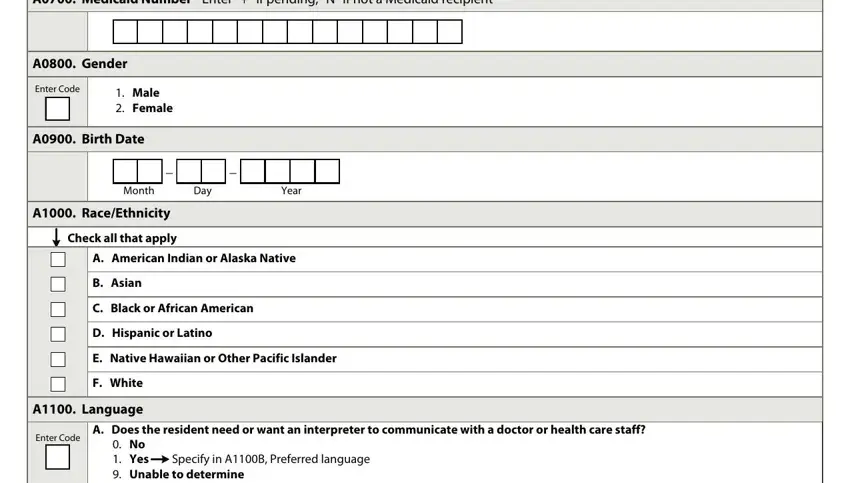 Step 3: Choose the Done button to save the form. Then it is obtainable for upload to your gadget.
Step 4: Generate duplicates of your form - it can help you stay clear of upcoming difficulties. And don't be concerned - we don't reveal or check your data.