There isn't anything difficult about filling out the med1 form ireland if you use our tool. Following these basic steps, you'll get the fully filled out file within the shortest time you can.
Step 1: On the following web page, choose the orange "Get form now" button.
Step 2: The file editing page is currently open. Include information or change existing information.
For each segment, fill in the content asked by the software.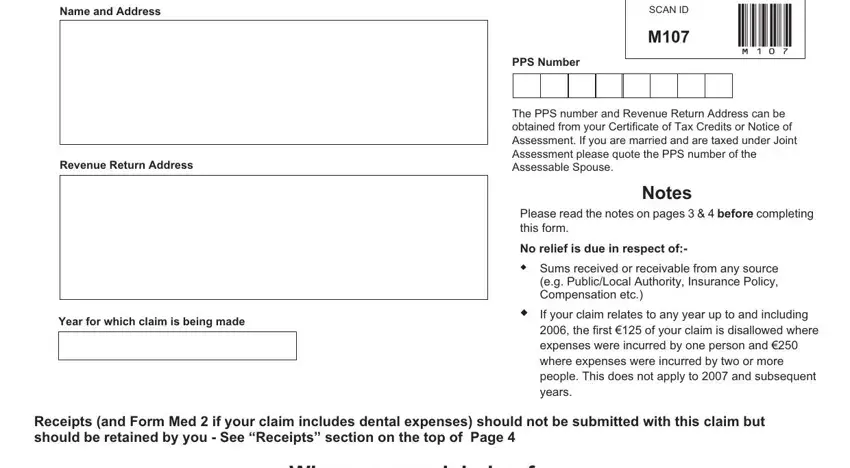 Indicate the information in Please complete in all cases the, Name, Address, Relationship if any to you, In the case of a claim for a, Declaration, I declare, cid, cid, cid, that all particulars stated on, that I have paid all expenses, and that in respect of expenses.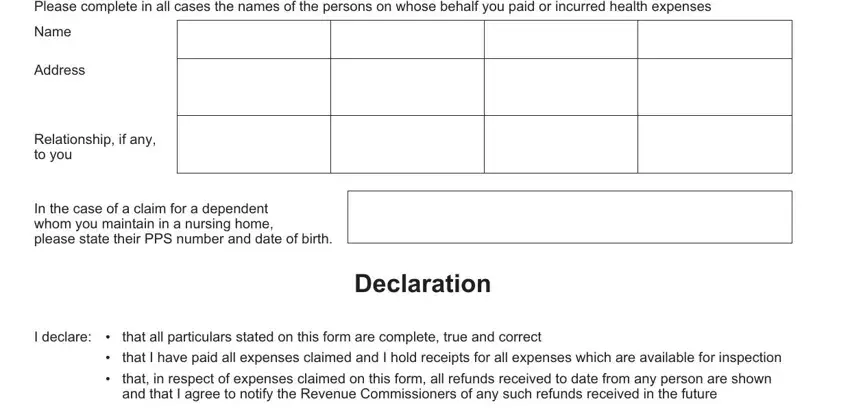 The program will require for more info as a way to quickly prepare the part to the best of my knowledge no, Signature, Date, Tel No, If you wish to have any refund, Sort Code, Account Number, Page, and Internet Version.

Identify the rights and obligations of the sides in the space Income Details of Claimant, PPS No, Please enter details of Income, Self, Spouse, Name of EmployerPension Provider, Total Pay, Total Tax Deducted, Routine Health Expenses See Notes, Nursing Home Name and Address, and NonRoutine Dental Treatment per.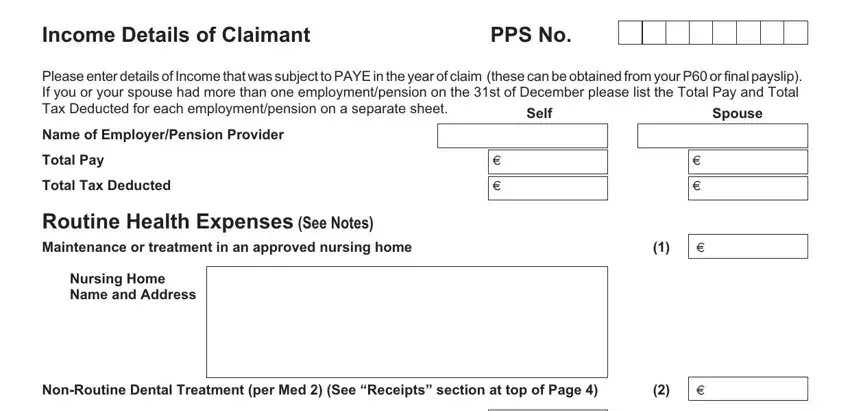 Finalize by reading the following fields and filling in the required details: a Services of a doctorconsultant, b Total outlay on prescribed, c Educational Psychological, d Speech and Language Therapy for, e Orthoptic or similar treatment, on referral from a doctor or other, f Diagnostic procedures Xrays etc, g Physiotherapy or similar, on referral from a doctor or other, h Expenses incurred on any medical, or nursing appliance, i Maintenance or treatment in a, and j Other Qualifying Expenses.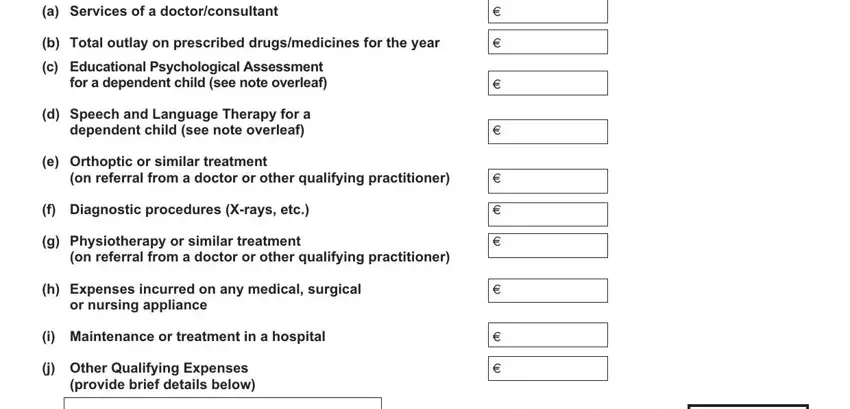 Step 3: Choose the button "Done". The PDF form may be exported. You can easily download it to your pc or email it.
Step 4: You can generate duplicates of the file tokeep away from all of the possible problems. You should not worry, we cannot disclose or watch your information.