The procedure of completing the n600 is actually hassle-free. We made sure our software is not hard to use and can help prepare any form in a short time. Read about the four steps you'll have to take:
Step 1: You can hit the orange "Get Form Now" button at the top of the following webpage.
Step 2: After you have accessed the editing page n600, you'll be able to find every one of the actions readily available for the form in the top menu.
Provide the essential details in each segment to fill out the PDF n600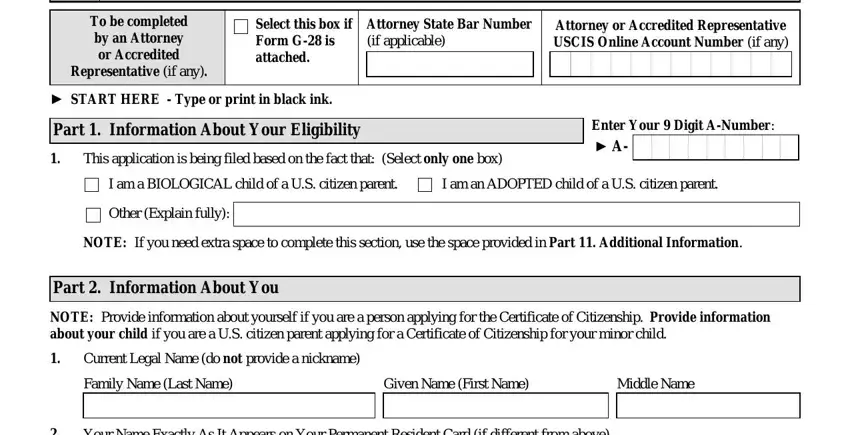 Jot down the data in Family Name Last Name, Given Name First Name, Middle Name, Other Names You Have Used Since, Family Name Last Name, Given Name First Name, Middle Name, US Social Security Number if any, USCIS Online Account Number if any, Date of Birth mmddyyyy, Country of Birth, Country of Prior Citizenship or, Gender, Male, and Female.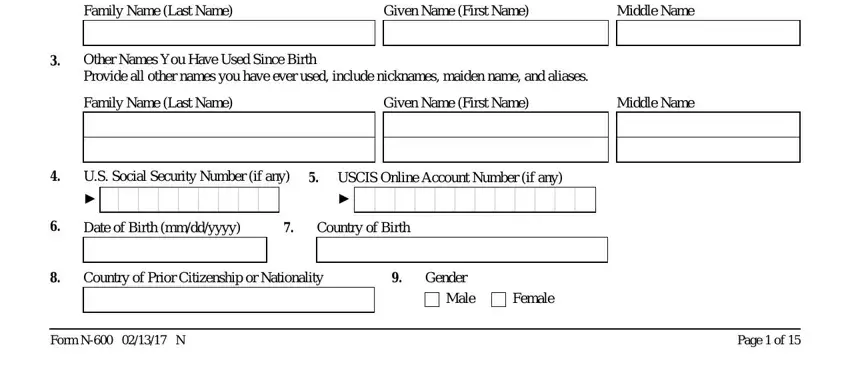 Mention the vital details in Part Information About You, Mailing Address, In Care Of Name if any, Street Number and Name, Apt, Ste, Flr, Number, City or Town, State, ZIP Code, Province foreign address only, Postal Code foreign address only, Country foreign address only, and Physical Address box.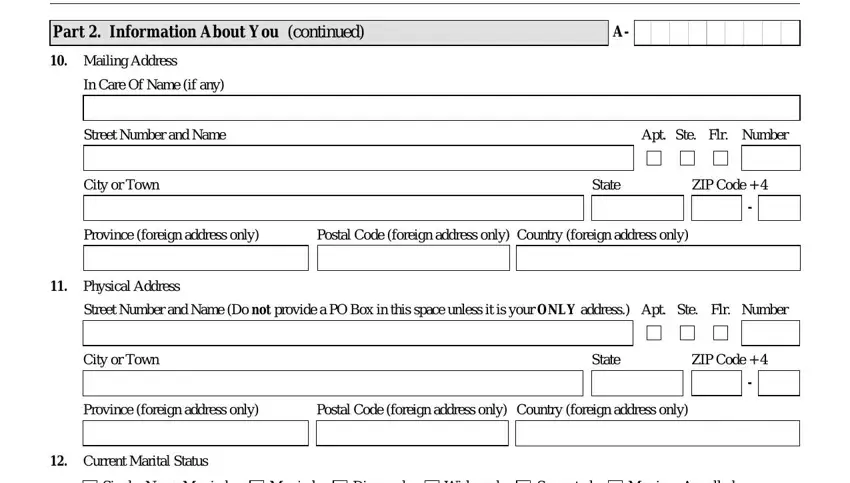 Describe the rights and obligations of the sides inside the paragraph Single Never Married, Married, Divorced, Widowed, Separated, Marriage Annulled, Other Explain, US Armed Forces, Are you a member or veteran of any, Yes, Information About Your Admission, I arrived in the following manner, PortofEntry, City or Town, and Exact Name Used at Time of Entry.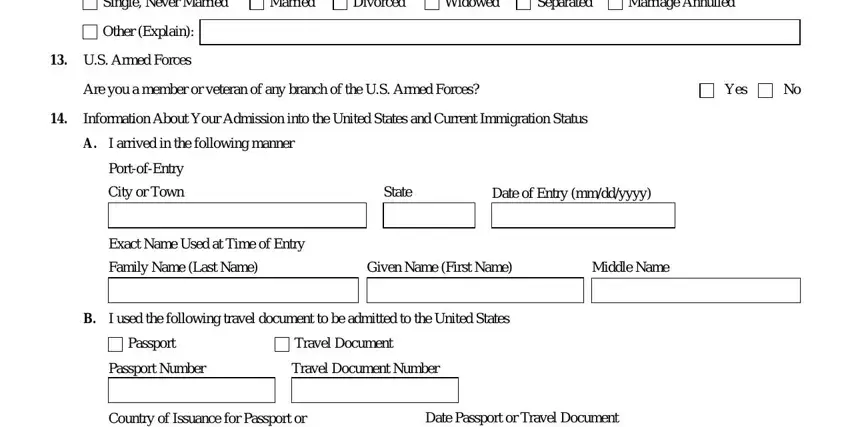 Finish the document by reading the next fields: Country of Issuance for Passport, Date Passport or Travel Document, Form N N, and Page of.

Step 3: Choose the Done button to save your document. Now it is obtainable for upload to your gadget.
Step 4: Be certain to stay away from possible difficulties by making as much as a couple of copies of your document.