We've applied the endeavours of the best computer programmers to build the PDF editor you are about to work with. Our application will help you create the form n 2 welding form document easily and don't waste precious time. What you need to undertake is keep up with these easy-to-follow recommendations.
Step 1: Select the button "Get form here" to access it.
Step 2: Right now, you can start modifying your form n 2 welding form. The multifunctional toolbar is available to you - add, eliminate, adjust, highlight, and carry out various other commands with the text in the document.
Make sure you enter the next information to prepare the form n 2 welding form PDF: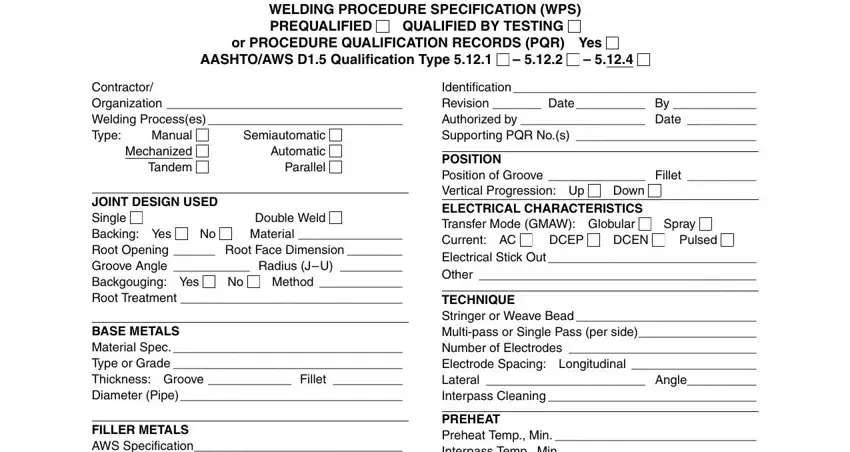 In the kJ, mm WELDING, PROCEDURE Filler, Metals Current, Process, Diam, Type, Polarity Amps, or, Wire, Feed, Speed Volts, Travel, Speed Joint, Details Pass, or Weld, Layers and Form, N area, note down your data.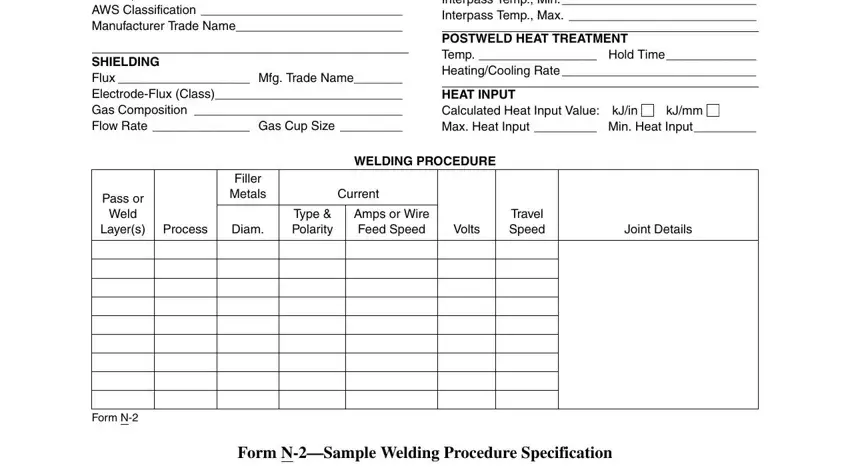 Step 3: Hit the button "Done". Your PDF file is available to be transferred. You can easily obtain it to your pc or email it.
Step 4: Make sure you prevent forthcoming complications by making at least two duplicates of your document.