This PDF editor was created with the intention of allowing it to be as effortless and intuitive as possible. The following steps will help make managing the virginia form 102 quick and simple.
Step 1: Select the orange "Get Form Now" button on this website page.
Step 2: When you've accessed the virginia form 102 editing page you may discover the whole set of options you'll be able to use concerning your document at the upper menu.
It is important to provide the next information in order to prepare the template: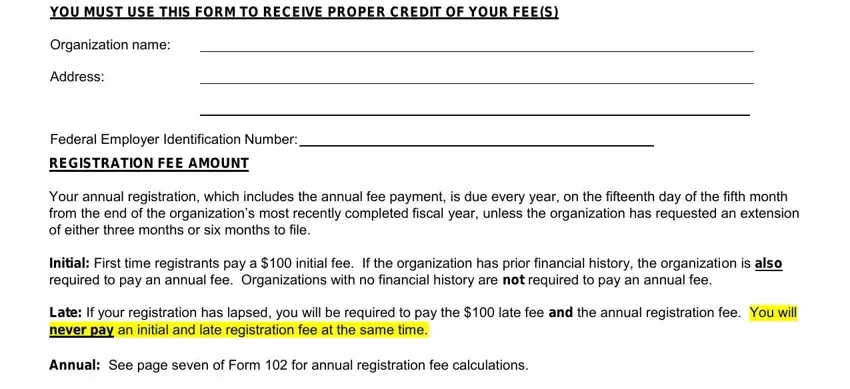 Complete the Initial Registration Fee, Late Registration Fee, Annual Registration Fee, See pg of Form, Total Fees, To assist us in tracking your, MAKE CHECKS PAYABLE TO TREASURER, The Code of Virginia authorizes, PLEASE ATTACH COMPLETED REMITTANCE, and Virginia Department of Agriculture fields with any content that is asked by the application.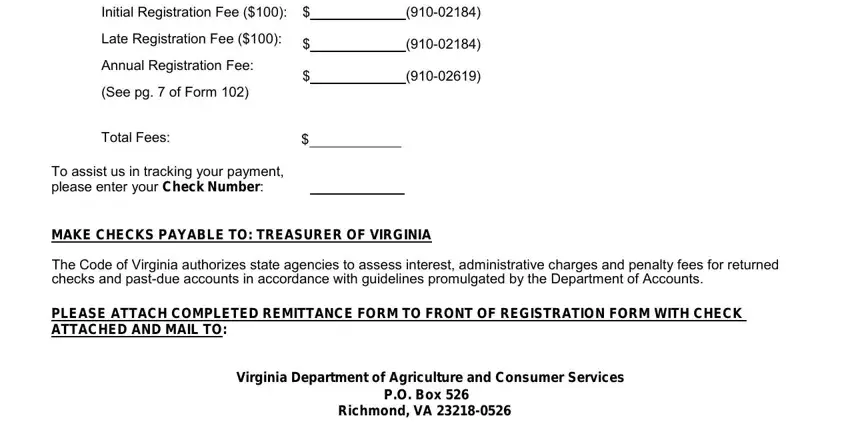 You'll have to insert particular particulars within the field Please choose the type of, Initial Registration OR Annual, Unless otherwise noted all, All questions MUST be answered If, Organizations legal name, List any other names under which, Required primary address, City, State, Zip Code, Primary address means the bona, and Does the organization maintain.
You have to record the rights and obligations of the parties inside the Does the organization maintain, Yes, No If Yes then attach a list of, Other offices will include, Mailing address if different from, City, State, Zip Code, Other contact information, Telephone including area code, Fax including area code, Internet URL, Organizations official email, and The Official Email address entered field.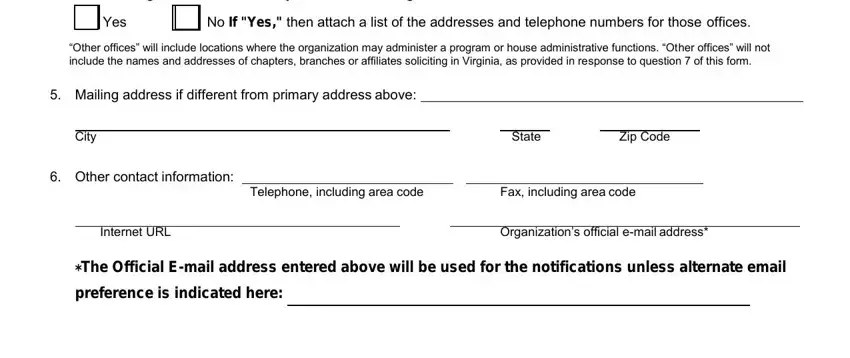 Look at the sections Locations of other chapters, Does the organization have any, Yes, If Yes, Attach a list of the affiliates, Are the income and expenses of, Yes, If Yes a joint registration may be, Please check one, Type of organization, Corporation Partnership Other, Date of incorporation or formation, In what city was the organization, What is the main purpose of the, and City and next fill them out.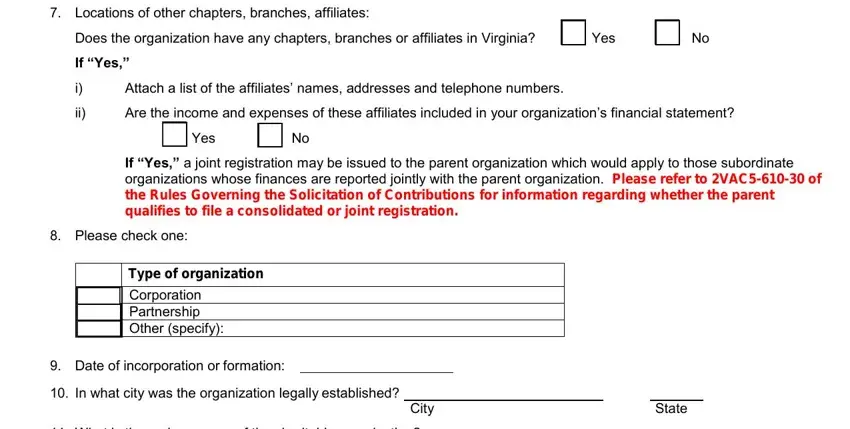 Step 3: Select the "Done" button. Now you can upload the PDF document to your gadget. Besides, you may send it via email.
Step 4: Prepare duplicates of your form. This will prevent forthcoming worries. We cannot read or distribute the information you have, as a consequence you can relax knowing it is protected.