op 98 can be filled out easily. Simply make use of FormsPal PDF editing tool to get the job done without delay. The tool is continually updated by us, getting awesome functions and growing to be much more convenient. To begin your journey, go through these basic steps:
Step 1: Simply hit the "Get Form Button" at the top of this page to open our form editor. This way, you will find all that is necessary to fill out your document.
Step 2: With the help of our state-of-the-art PDF editing tool, you'll be able to do more than merely fill in blank form fields. Edit away and make your forms appear high-quality with customized text added, or modify the original content to perfection - all that comes with the capability to add almost any pictures and sign the file off.
As a way to finalize this PDF form, make certain you type in the right details in each and every field:
1. The op 98 needs certain details to be inserted. Make sure the following fields are completed: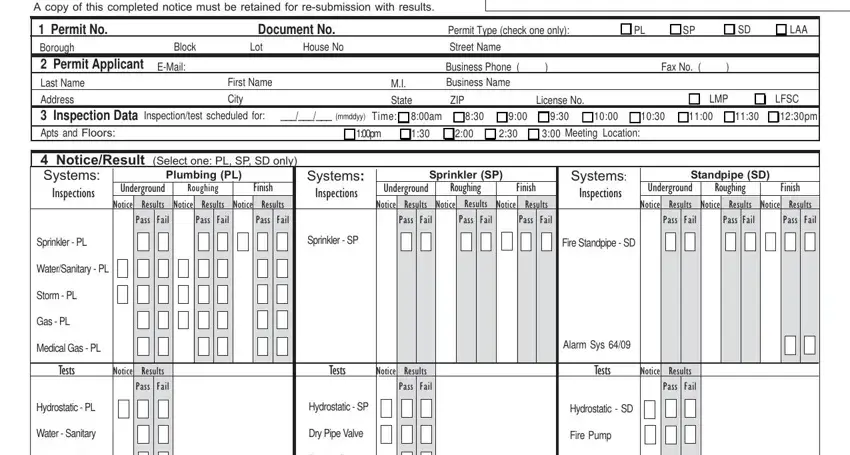 2. The third step is to complete all of the following fields: Pressure Water, Water Storm, Gas, Medical Gas, Booster Pump, Gas Tested at psi, psi, psi, psi, psi, Hydrostatic, Additional InformationComments, Submitted with minor variations, Legalization, and Gas to Gas Appliance Direct.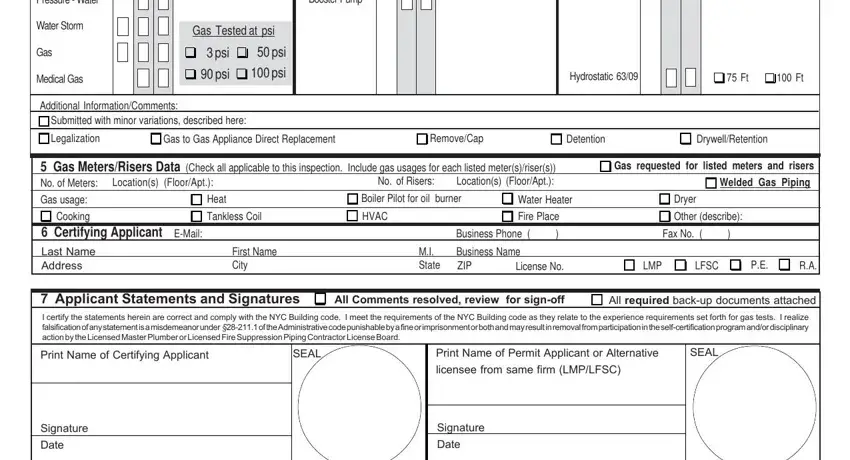 You can potentially get it wrong while filling in the psi, consequently make sure that you reread it prior to deciding to send it in.
Step 3: Soon after going through your entries, hit "Done" and you are good to go! Obtain the op 98 when you register here for a free trial. Immediately access the pdf file in your personal cabinet, along with any modifications and changes all synced! FormsPal guarantees risk-free document completion with no personal data recording or distributing. Feel safe knowing that your data is in good hands here!