You can easily complete the pes 4012 ohio file using this PDF editor. The following actions will let you quickly prepare your document.
Step 1: On the page, choose the orange "Get form now" button.
Step 2: You can now edit your pes 4012 ohio. You should use the multifunctional toolbar to include, remove, and transform the content material of the file.
Type in the content requested by the application to fill in the form.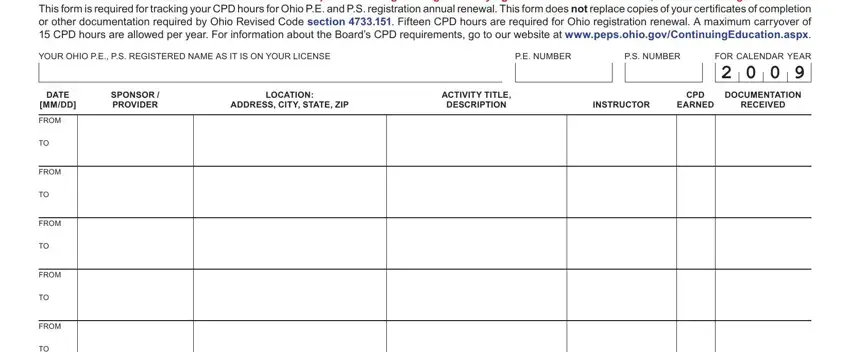 Fill in the CPD CARRIED OVER MAXIMUM, TOTAL CPD EARNED, TOTAL CPD EARNED, SIGNATURE, DATE SIGNED, State Board of Registration for, and PES Rev field with all the information asked by the software.

Step 3: When you click the Done button, your ready document can be transferred to all of your gadgets or to electronic mail stated by you.
Step 4: Create copies of your file. It will protect you from future problems. We cannot view or publish your data, for that reason be assured it is secure.