By using the online PDF editor by FormsPal, you're able to complete or modify Form Pr 230 right here and now. The tool is continually maintained by us, getting useful features and becoming better. It merely requires just a few simple steps:
Step 1: Click the "Get Form" button at the top of this webpage to open our PDF tool.
Step 2: With this advanced PDF editor, you'll be able to do more than merely fill out blank form fields. Try each of the features and make your docs look great with custom text added in, or adjust the file's original input to excellence - all backed up by an ability to insert stunning pictures and sign it off.
For you to complete this PDF form, make sure you provide the required information in each and every blank field:
1. Firstly, once filling out the Form Pr 230, begin with the section that has the following blanks: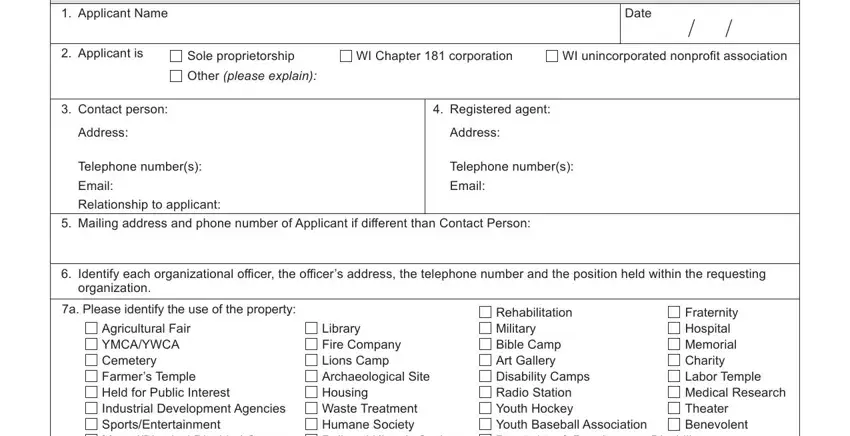 2. Once this section is completed, go on to enter the relevant information in these - Agricultural Fair YMCAYWCA, Library Fire Company Lions Camp, Rehabilitation Military Bible Camp, b Identify the precise statutory, State the organizations purpose, Describe the services provided by, List the primary beneficiaries of, Is there a fee charged or revenue, Yes No, Do you provide any free service, If Yes explain, Yes No, What percent of recipients, and If Yes explain.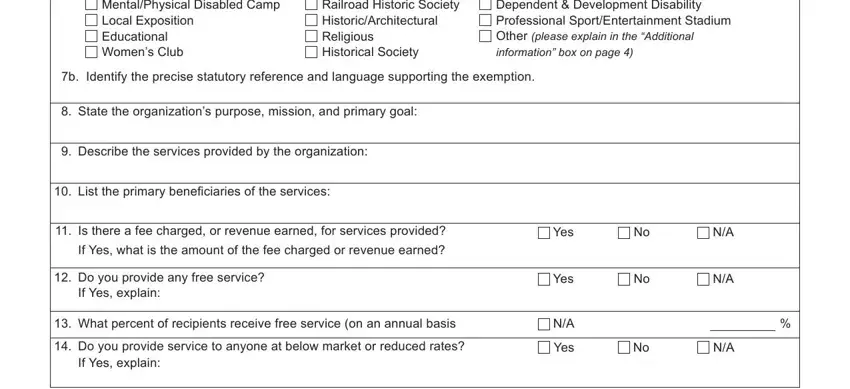 3. This next step is easy - fill in all of the empty fields in What percentage of annual, If Yes explain, Yes, Does Applicant receive any, Yes, as of, How much of Applicants annual, What percentage is that of, SECTION SUBJECT PROPERTY, If NA explain in the Additional, Property for which exemption is, Address Tax parcel number Legal, Number of acres, If based on an independent, and Estimated fair market value of in order to complete this part.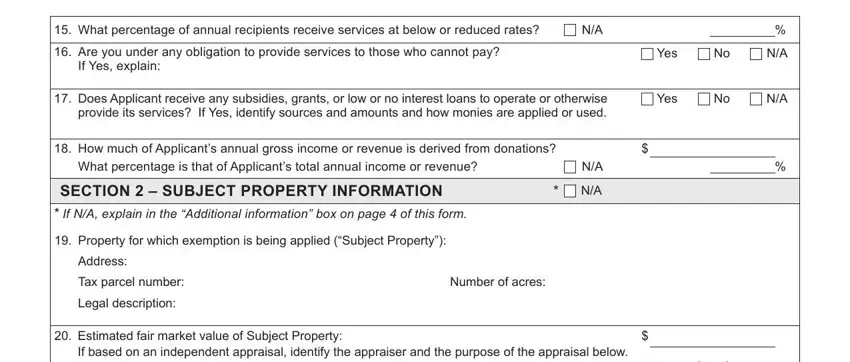 4. The next paragraph needs your involvement in the subsequent parts: as of, If based on an independent, Estimated fair market value of, If Owner is different from, Date Owner acquired Subject, Explain in detail why Applicant, applicant and the Subject Property, SECTION TENANT INFORMATION, and Identify all persons and entities. Just be sure you provide all required info to move further.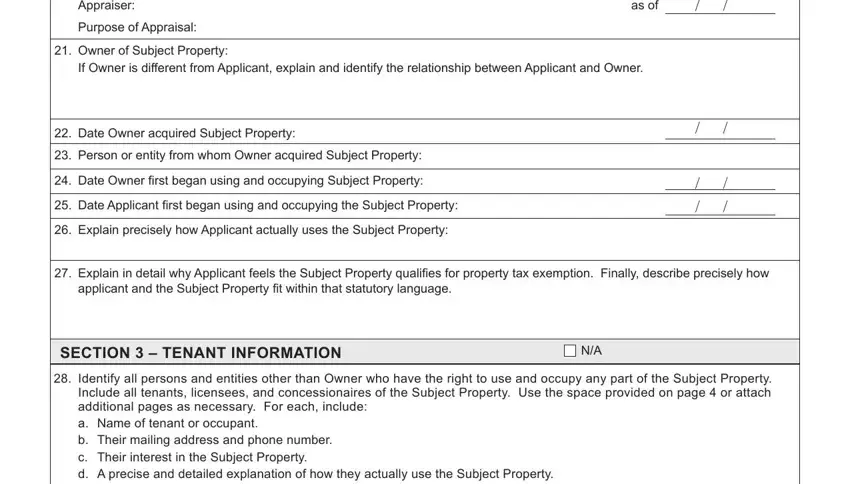 5. This pdf has to be concluded with this particular part. Here there's an extensive list of blanks that require accurate details to allow your form usage to be complete: Identify all persons and entities, Identify the percentage of the, Yes, PR R, and Wisconsin Department of Revenue.

Regarding Identify the percentage of the and Yes, make certain you do everything right here. These two are viewed as the most important fields in this page.
Step 3: Ensure the information is right and click "Done" to progress further. Go for a free trial subscription with us and acquire instant access to Form Pr 230 - downloadable, emailable, and editable from your personal account page. When you work with FormsPal, you're able to complete forms without worrying about personal data leaks or records getting shared. Our secure platform ensures that your private information is maintained safe.