Working with PDF documents online is certainly quite easy with this PDF editor. Anyone can fill out 1924 2 materials va form here painlessly. Our tool is constantly evolving to provide the best user experience attainable, and that is because of our dedication to continual development and listening closely to customer feedback. This is what you'll need to do to get going:
Step 1: Just hit the "Get Form Button" at the top of this page to open our form editing tool. This way, you will find all that is required to work with your file.
Step 2: When you start the file editor, you'll see the document made ready to be completed. Besides filling out various blanks, you might also do many other things with the file, such as adding your own words, editing the initial textual content, inserting illustrations or photos, signing the document, and more.
This document will require you to type in specific information; in order to guarantee accuracy and reliability, please be sure to take heed of the tips below:
1. Start filling out the 1924 2 materials va form with a selection of necessary blank fields. Note all the information you need and ensure absolutely nothing is neglected!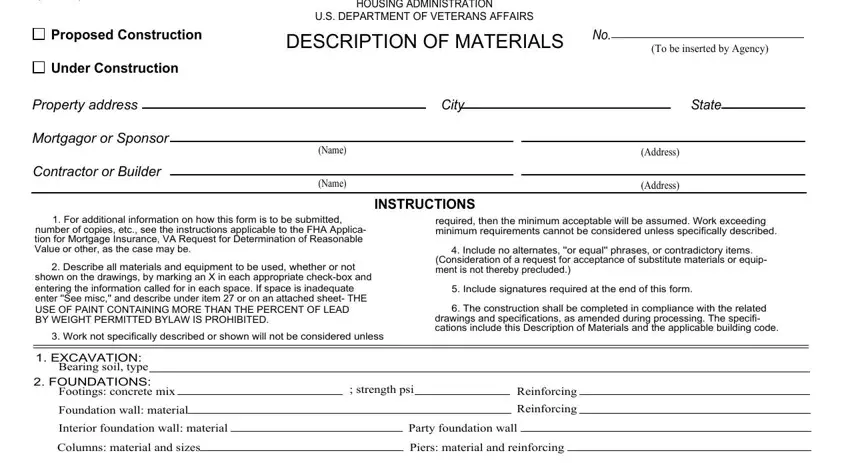 2. The next part would be to fill out these blanks: Girders material and sizes, Basement entrance areaway, Waterproofing, Termite protection, Sills material, Window areaways, Footing drains, Basementless space ground cover, insulation, foundation vents, Special foundations, Additional information, CHIMNEYS, Material, and Prefabricated make and size.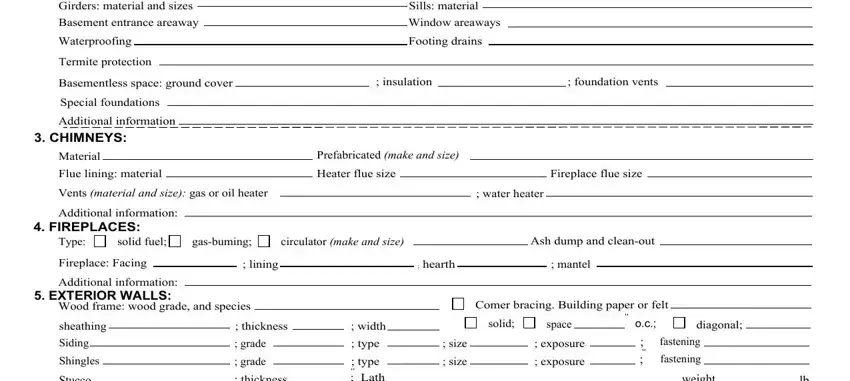 It is easy to make errors while filling out your Material, hence you'll want to reread it prior to deciding to submit it.
3. This next stage is usually easy - fill in all the form fields in Stucco, Masonry veneer Masonry, solid, Door sills, thickness, Sills, Lath, Lintels, weight, Base flashing, faced, stuccoed total wall thickness, Backup material, Window sills, and facing thickness to complete this process.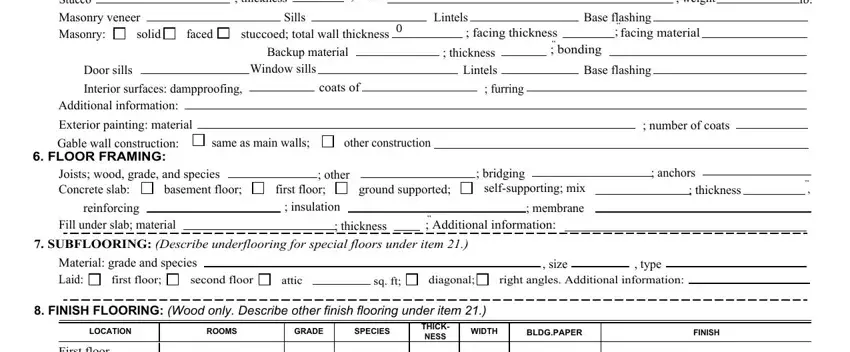 4. Completing First floor, Second floor, Attic floor, Additional information, sq ft, According to the Paperwork, HUDFHA VA Form, and RD Rev is crucial in this fourth section - don't forget to take the time and take a close look at every single field!

5. Lastly, the following final section is what you will have to complete prior to submitting the PDF. The fields at this stage include the following: PARTITION FRAMING, Studs wood grade and species, Additional information CEILING, size and spacing, Other, Joists wood grade and species, Other, Bridging, Additional information, ROOF FRAMING, Rafters wood grade and species, Roof trusses see detail grade and, Additional information, ROOFING, and Sheathing wood grade and species.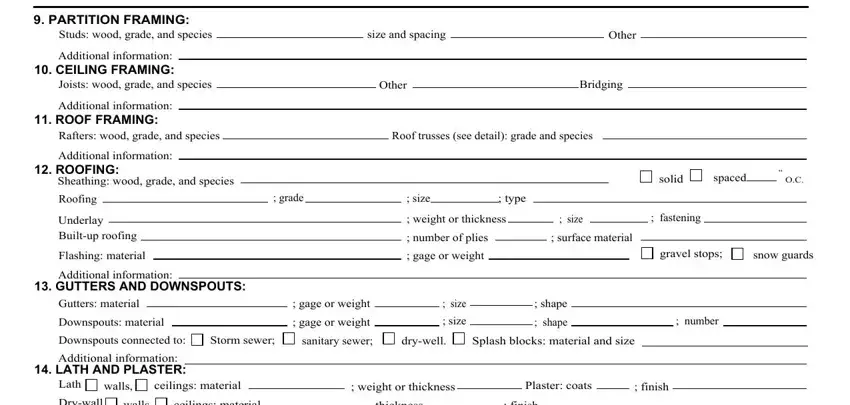 Step 3: Go through all the details you have entered into the blanks and then press the "Done" button. Right after starting a7-day free trial account at FormsPal, you will be able to download 1924 2 materials va form or send it via email promptly. The file will also be easily accessible via your personal account with your each and every modification. We do not share the details you use when working with forms at FormsPal.