The PDF editor makes managing forms convenient. It is rather effortless edit the [FORMNAME] document. Adhere to the following actions so that you can achieve this:
Step 1: Search for the button "Get Form Here" on this webpage and press it.
Step 2: Now you are able to modify scdmv comrg007a. You've got a variety of options thanks to our multifunctional toolbar - you can add, delete, or alter the information, highlight its certain sections, as well as perform other commands.
For every single segment, fill out the information requested by the system.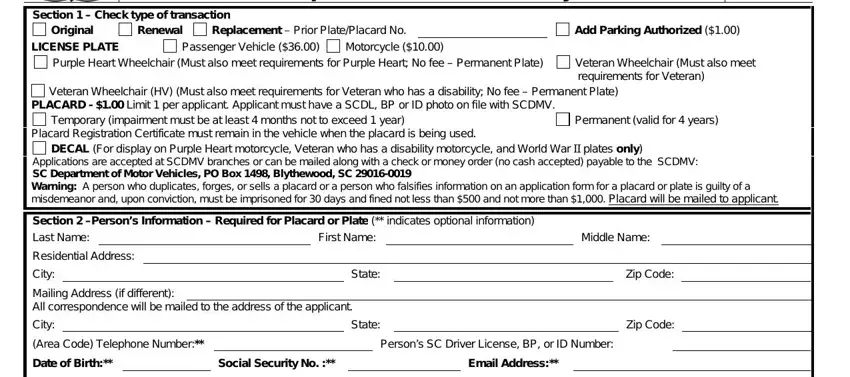 Write down the details in the I certify that this information is, Signature of Person, Printed Name of Person, Date, Section Vehicle Information, Gross Vehicle Weight, Vehicle Identification Number, Street Address, Mailing Address if different, Make, Year, Current Vehicle Plate Number, First Name, Middle Name, and State area.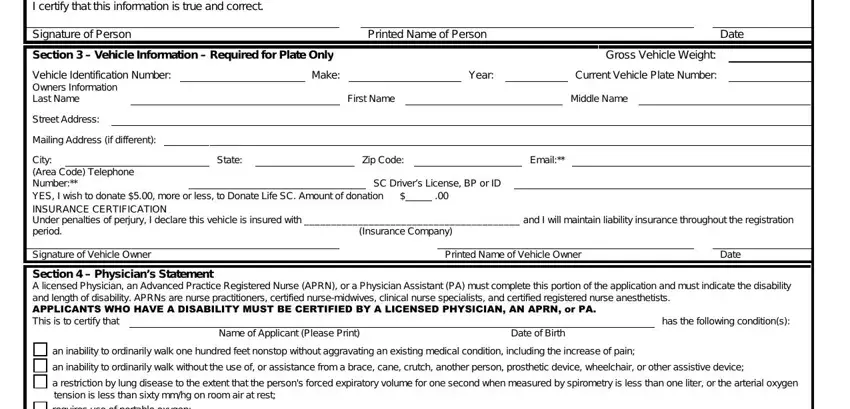 The system will request for more info with a purpose to automatically fill out the area requires use of portable oxygen, a cardiac condition to the extent, a substantial limitation in the, blindness, This disability is, Permanent, Temporary length of time, Physician Office Phone Number, I certify that I am, a licensed Physician, an APRN, a PA, Professional License No, Print Name of Physician APRN or PA, and Signature of Physician APRN or PA.

Step 3: Press the "Done" button. Then, you may transfer the PDF file - upload it to your electronic device or forward it by means of electronic mail.
Step 4: To prevent probable forthcoming concerns, it's recommended to obtain as much as two or three copies of any form.