We were making the PDF editor having the idea of making it as effortless to use as it can be. Therefore the process of typing in the Respondent will be effortless as you go through these actions:
Step 1: Hit the "Get Form Now" button to get going.
Step 2: The document editing page is presently open. You can add text or enhance present data.
The PDF template you decide to fill in will consist of the following areas: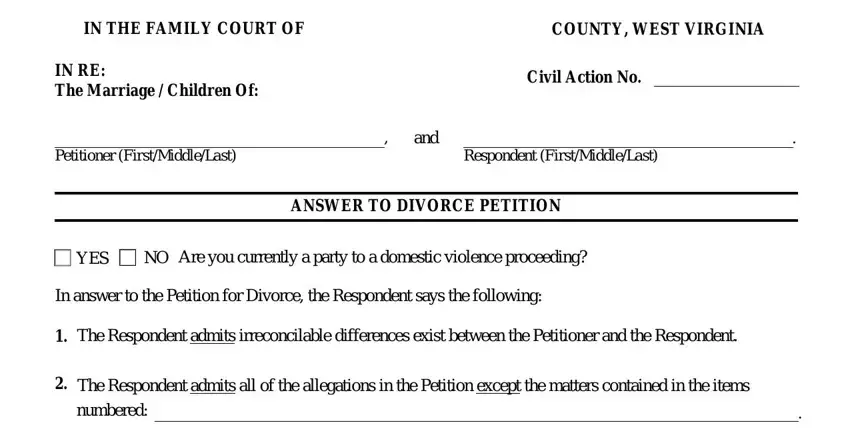 Note the data in Name, DateofBirth, Name, DateofBirth, The, children, currently, live, with Petitioner, and Respondent.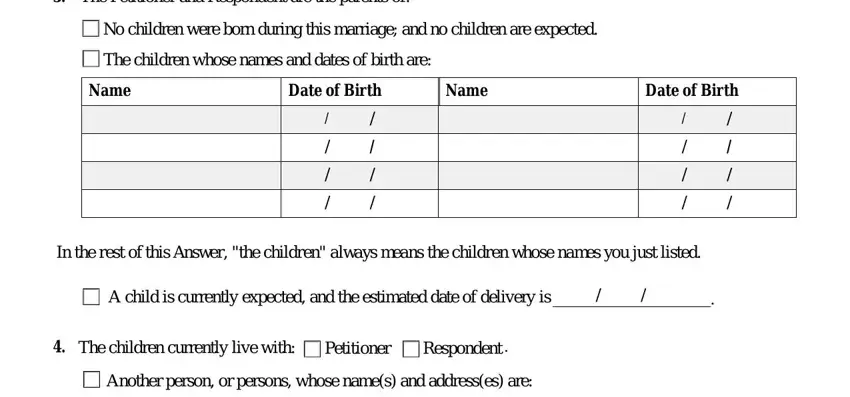 Identify the most significant details about the Dates, of, Residence additional, sheets Address, Petitioner, Respondent, Medicaid, WV, CHIP and Another, person, whose, name, and, address, is field.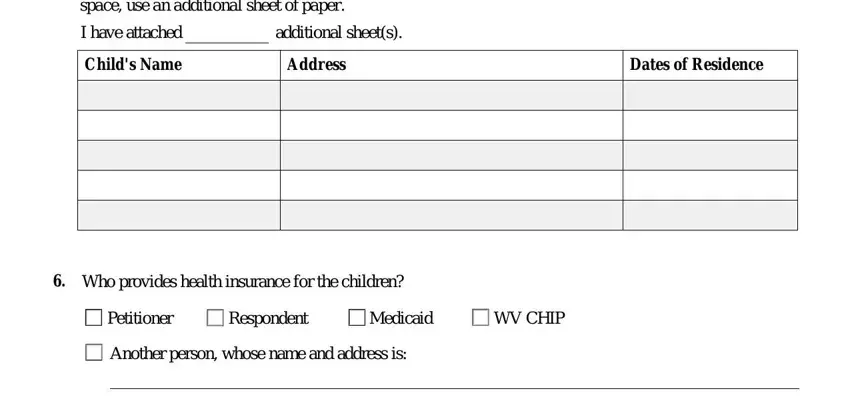 The Answer, all, of, the, following, questions YES, YES, and YES field enables you to point out the rights and responsibilities of both sides.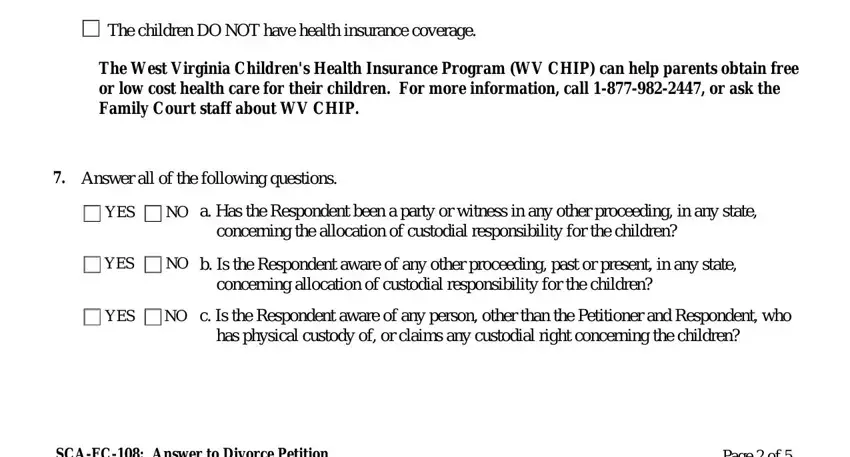 End up by reading these fields and filling them in accordingly: Award, the, located, at Award, the, vehicles Petitioner, Petitioner, Petitioner, Description, of, Property and Estimated, Value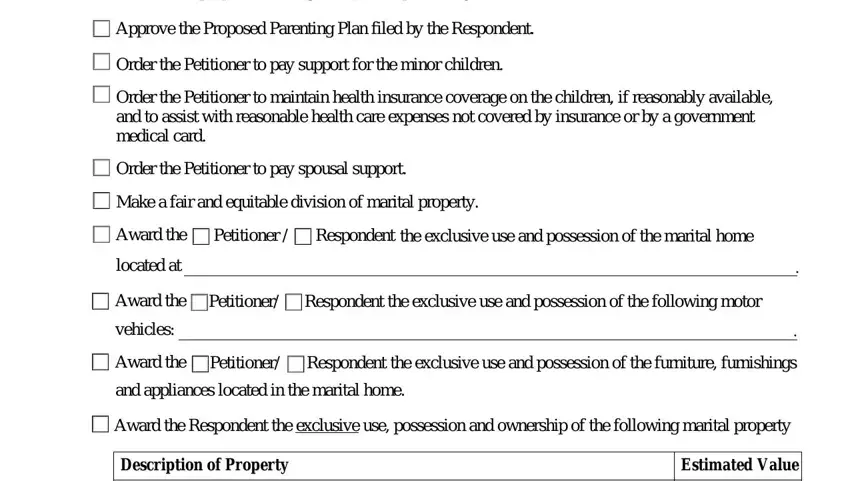 Step 3: Select the "Done" button. Now you may export your PDF form to your device. As well as that, it is possible to forward it through email.
Step 4: To prevent yourself from any sort of headaches in the long run, try to get at the very least a couple of copies of your form.