Creating the soc 341 document is not hard with our PDF editor. Try out the following steps to get the document ready immediately.
Step 1: Click the "Get Form Here" button.
Step 2: Now, you can alter the soc 341. This multifunctional toolbar enables you to include, get rid of, transform, highlight, and also undertake many other commands to the words and phrases and fields inside the file.
The following sections are what you will have to complete to obtain the finished PDF file.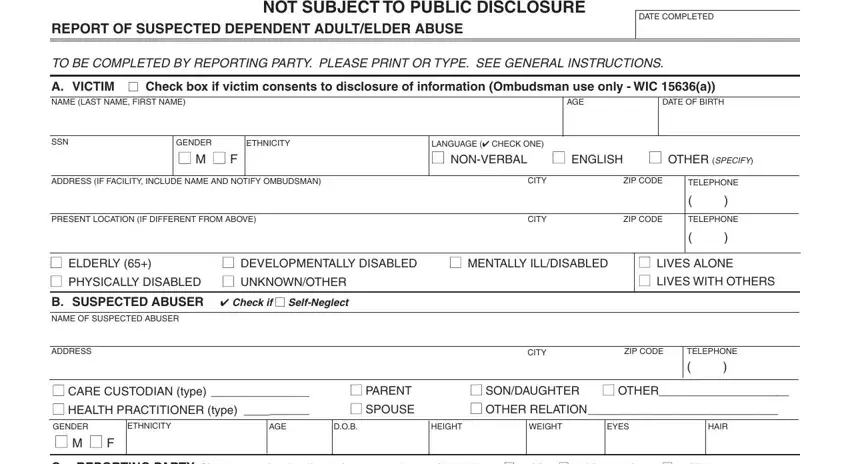 In the part NAME, SIGNATURE, OCCUPATION, AGENCY, NAME, OF, BUSINESS CITY, ZIP, CODE TELEPHONE, EMAIL, ADDRESS SELF, NEGLECT, WI, Cb and b, SEXUAL, e, ABANDONMENT, g, ABDUCTION, i, OTHER note the details which the software requests you to do.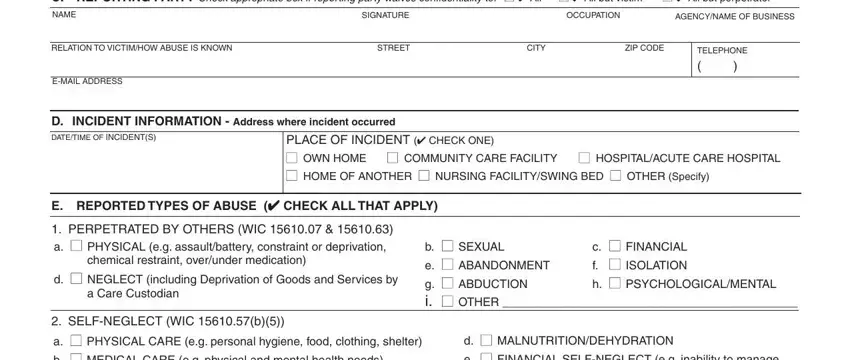 Mention the key particulars in SOC, and PAGE, OF part.

The involved, etc NAME, ADDRESS, RELATIONSHIP, TELEPHONE, NAME, ADDRESS, IF, CONTACT, PERSON, ONLY, CHECK RELATIONSHIP, CITY, ZIP, CODE and TELEPHONE area will be your place to insert the rights and obligations of both parties.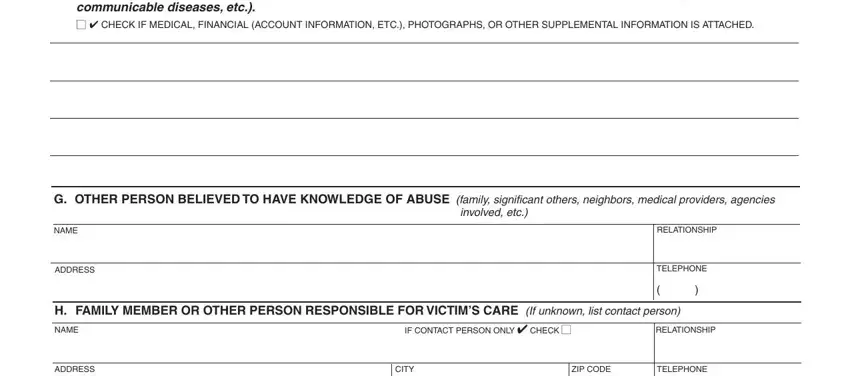 Fill in the document by reading all of these areas: I, TELEPHONE, REPORT, MADE, TO NAME, OF, OFFICIAL, CONTACTED, BY, PHONE TELEPHONE, DATE, TIME AGENCY, NAME ADDRESS, OR, FAX AGENCY, NAME ADDRESS, OR, FAX AGENCY, NAME ADDRESS, OR, FAX Date, Mailed Date, Faxed Date, Mailed Date, Faxed and Date, Mailed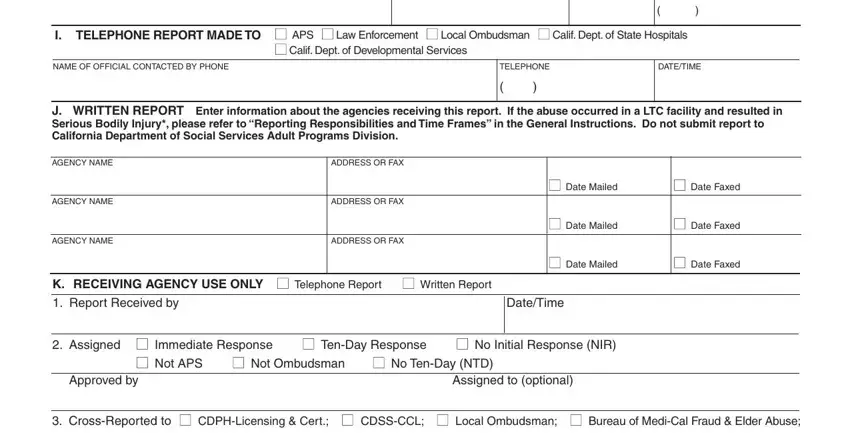 Step 3: Click the "Done" button. Now you can export the PDF file to your electronic device. In addition, you'll be able to deliver it by means of email.
Step 4: Be sure to avoid possible future issues by producing minimally 2 duplicates of your file.