Creating the spf 100 form file is easy with this PDF editor. Try out the following steps to create the document instantly.
Step 1: Press the orange "Get Form Now" button on this page.
Step 2: You'll notice all of the actions that you can undertake on your template once you have entered the spf 100 form editing page.
You have to enter the following information so you can fill out the document: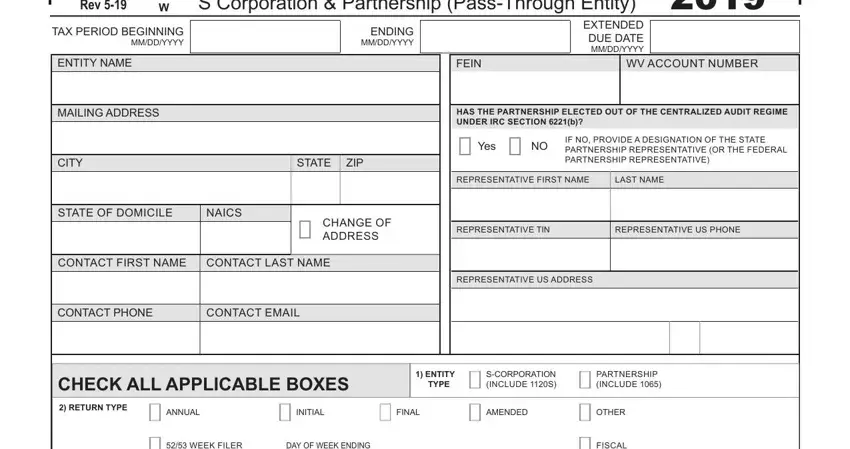 Complete the WEEK, FILER DAY, OF, WEEKENDING FISCAL, IF, FINAL, SHORT, INITIAL, RETURN CEASED, OPERATIONS, IN, WV CHANGE, OF, OWNERSHIP CHANGE, OF, FILING, STATUS MERGER, SUCCESSOR, FEIN, OF, PREDECESSOR TECHNICAL, TERMINATIONS OTHER, ACTIVITY, DESCRIPTION WHOLLY, WV, ACTIVITY MULTI, STATE, ACTIVITY and ANY, ENTITY, YOU, OWN, OF, VOTING, STOCK fields with any particulars which may be demanded by the platform.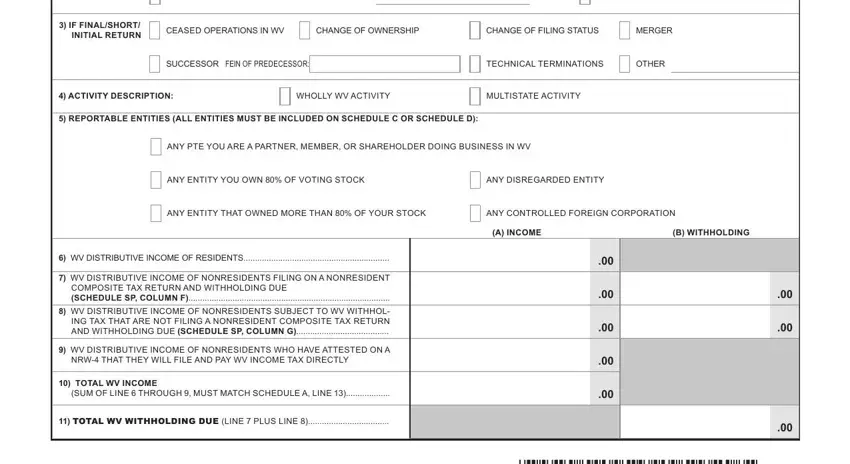 Within the field talking about NAME, FEIN, Prior, year, carry, forward, credit than, line, skip, to, Line and Interest, for, late, payment you need to note some significant particulars.
The Over, payment, Line, less, line Amount, to, be, refunded, line, minus, line Direct, Deposit, of, Refund CHECKING, SAVINGS, ROUTING, NUMBER ACCOUNT, NUMBER YES, Signature, of, O, cer, Partner, or, Member Print, name, of, O, cer, Partner, or, Member Date, Title, Email, Business, Telephone and Signature, of, paid, preparer area should be applied to provide the rights or responsibilities of each party.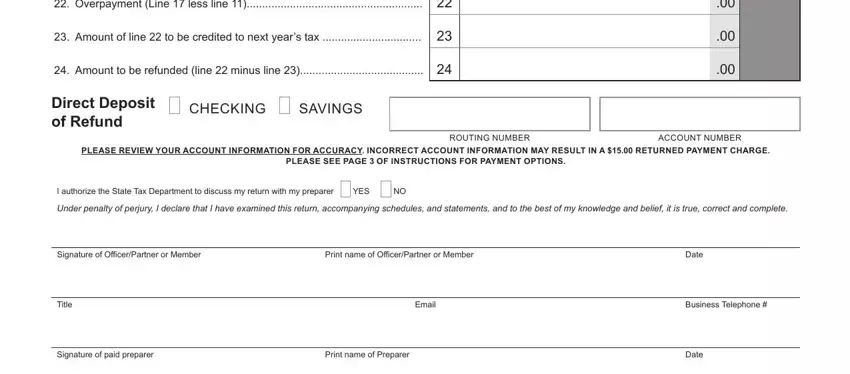 Look at the areas Firms, name, and, address Preparer, s, Email and Preparer, s, Telephone and next fill them out.

Step 3: Once you press the Done button, your ready file may be transferred to each of your gadgets or to email given by you.
Step 4: Produce copies of your template. This would prevent potential future challenges. We don't view or reveal the information you have, for that reason be assured it's going to be safe.