The PDF editor makes filling out forms easy. It is really easy to manage the Form Sp 4 164 document. Comply with these steps if you want to accomplish this:
Step 1: Click on the "Get Form Here" button.
Step 2: As soon as you have accessed your sp 4 164 edit page, you'll see all options it is possible to undertake with regards to your template within the top menu.
Complete the sp 4 164 PDF by entering the information needed for every part.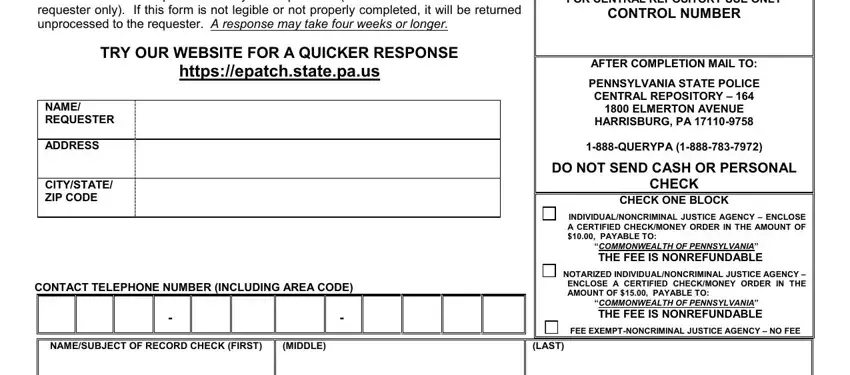 In the REASON, FOR, REQUEST ADOPTION, DOMESTIC EMPLOYMENT, SCREENING PASSPORT, ATTORNEY, FOSTER, CARE PRIVATE, INVESTIGATIONS BANKING, HEALTHCARE, SOCIAL, SERVICES BAR, ASSOCIATION HOUSING, TENANT, CHECK CHURCH, and INSURANCE, LICENSE field, note your data.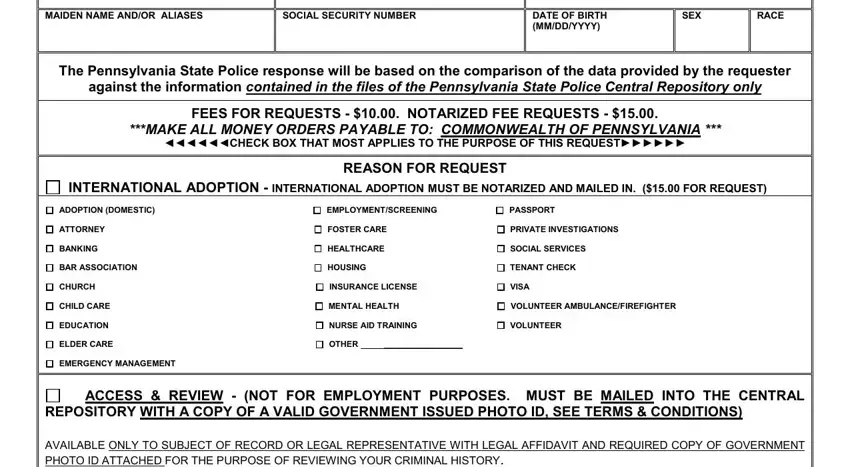 Step 3: When you are done, choose the "Done" button to upload the PDF document.
Step 4: You could make duplicates of the file tostay away from all of the potential future challenges. Don't worry, we cannot distribute or track your data.