Completing the form tr152 form is not hard with our PDF editor. Keep up with these steps to create the document immediately.
Step 1: Pick the button "Get Form Here".
Step 2: At this point, you can begin modifying your form tr152. Our multifunctional toolbar is readily available - add, delete, adjust, highlight, and do several other commands with the text in the document.
Get the form tr152 PDF and provide the material for every single section: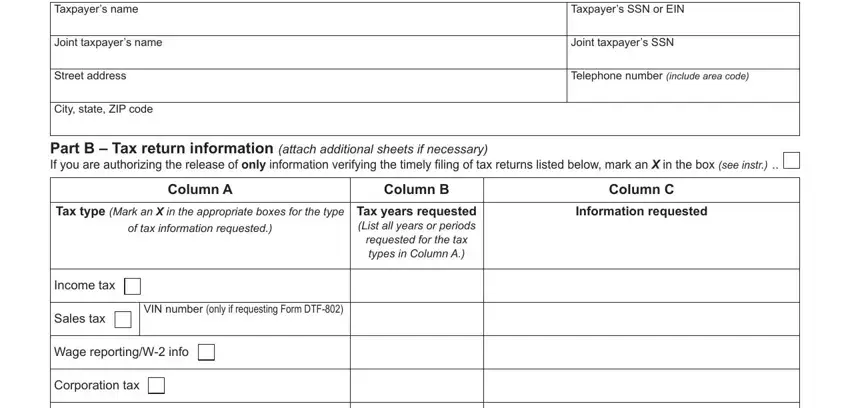 The software will require you to prepare the Withholding tax, Other list, If the copies must be certified, Reason for request, Part C Third party or authorized, Print name of third party or, Print firms name if applicable, Street address number and street, City state ZIP code, Telephone number include area code, Part D Certification, I certify that I am either the, Title, Signature of taxpayer or, and Date field.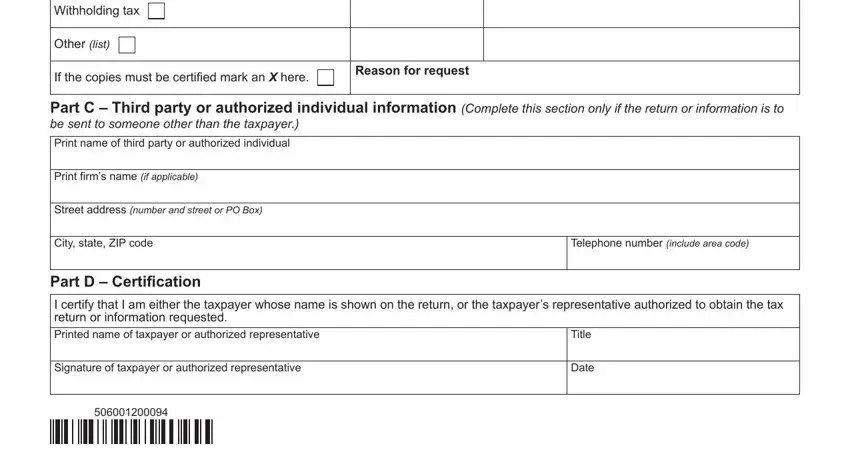 Step 3: As soon as you choose the Done button, your finalized document can be transferred to any of your devices or to electronic mail specified by you.
Step 4: Make sure to remain away from potential complications by producing as much as a pair of copies of your form.