Only a few tasks can be easier than creating documents working with the PDF editor. There is not much for you to do to change the georgia lottery application form form - simply follow these steps in the following order:
Step 1: The first step should be to choose the orange "Get Form Now" button.
Step 2: After you've entered the georgia lottery application form edit page, you'll discover all actions you may use regarding your file in the upper menu.
The next parts are what you are going to prepare to have the finished PDF form.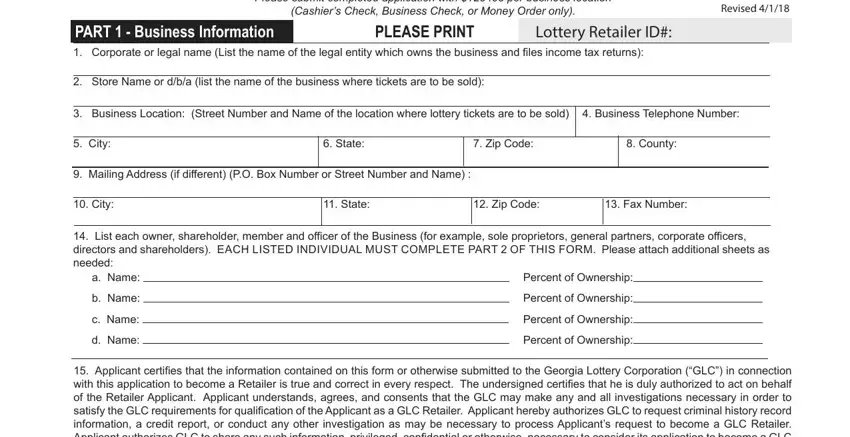 Enter the appropriate information in Signature, of, Owner, or, Principal Print, or, TypeName Title, Date, NOTARY, SEAL, HERE STATE, OF COUNTY, OF YEAR, Notary, Public, Sealand, Signature My, Commission, Expires Name, Title, Function, CellPhone Yes, No and Business, Hours, Open, Close part.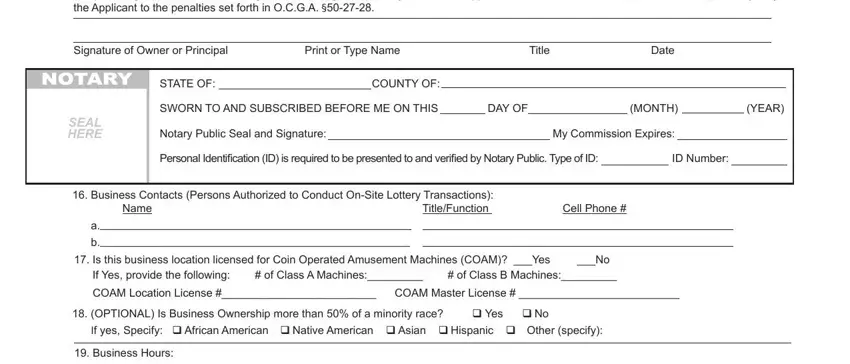 The program will ask you to write certain essential details to instantly fill in the section Business, Hours, Open, Close Sunday, Monday Tuesday, Wednesday, Thursday, Friday, and Saturday.

The Revised, Title, Race, Home, Street, Address Percent, of, Ownership, DateofBirth City, State, Zip, Code Home, Phone, Number CellPhone, Number, Social, Security, Number Email, Address Yes, and NoN, oN, oNo section will be the place to insert the rights and responsibilities of both sides.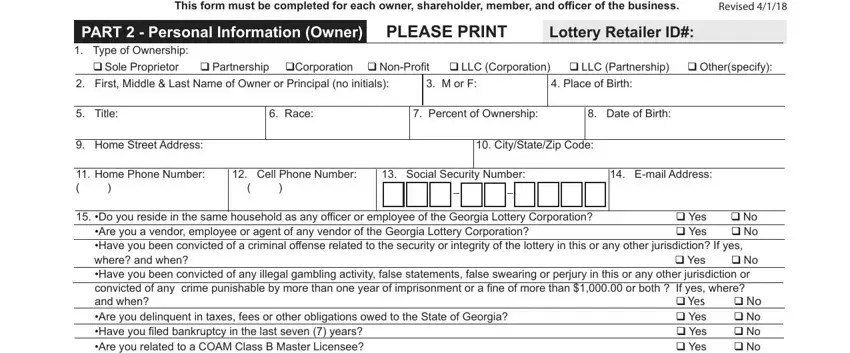 Fill out the template by reading all these areas: .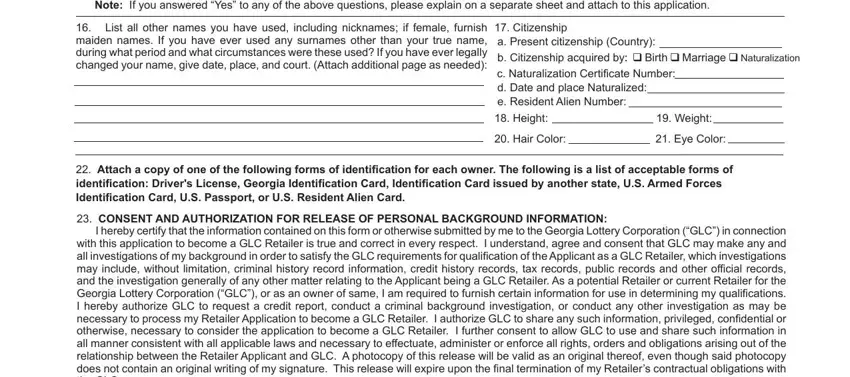 Step 3: Choose the Done button to save your file. So now it is offered for upload to your gadget.
Step 4: Generate copies of the document - it can help you avoid future challenges. And don't worry - we are not meant to share or check the information you have.