We were developing the PDF editor having the prospect of making it as easy to use as it can be. Therefore the entire process of creating the form backflow is going to be easy carry out all of these actions:
Step 1: Press the button "Get form here" to open it.
Step 2: After you have accessed your form backflow edit page, you'll discover all functions you can use concerning your template in the top menu.
Type in the essential material in every single area to create the PDF form back, flow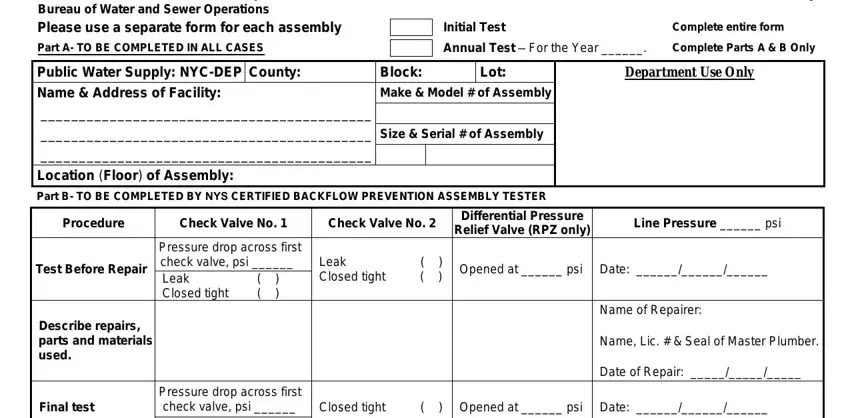 Enter the demanded details in the area Signature, Date, Signature, Date, PRINT, NAME Telephone, No Certified, Tester, No Expiration, Date approved, plans PER, A, Printed, Name Company, Address, Building, Department, Number, Use, Sticker Plumbers, Printed, Name and Telephone.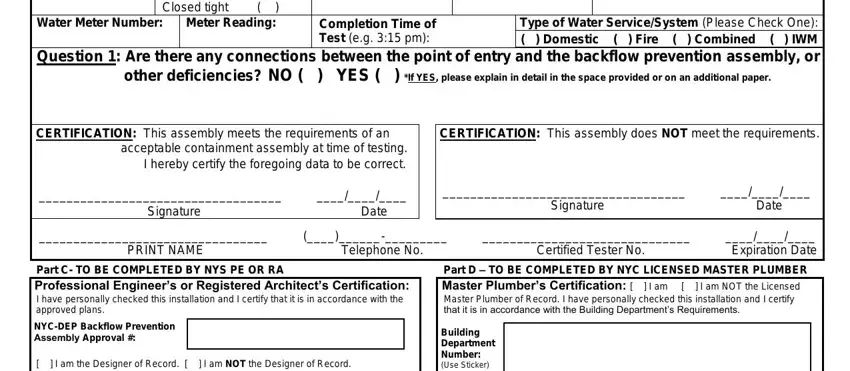 Step 3: Once you hit the Done button, your finished file can be easily exported to all of your devices or to email specified by you.
Step 4: To protect yourself from potential upcoming concerns, be sure to get around a few copies of every single form.