Completing the gift of equity letter pdf form is simple with this PDF editor. Stick to the following actions to obtain the document instantly.
Step 1: Click on the "Get Form Here" button.
Step 2: So, you're on the file editing page. You can add information, edit present information, highlight certain words or phrases, put crosses or checks, add images, sign the form, erase unrequired fields, etc.
Create the gift of equity letter pdf PDF by entering the text meant for every part.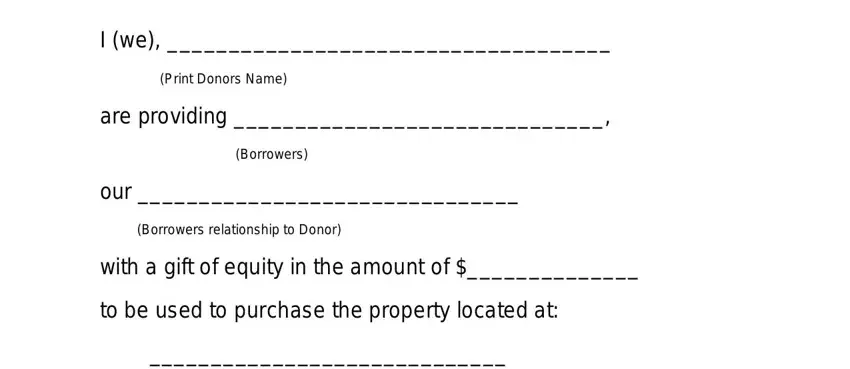 Please note the necessary details in the This is a bonafide gift with no, Signature of Donor, Date, Signature of Donor, and Date field.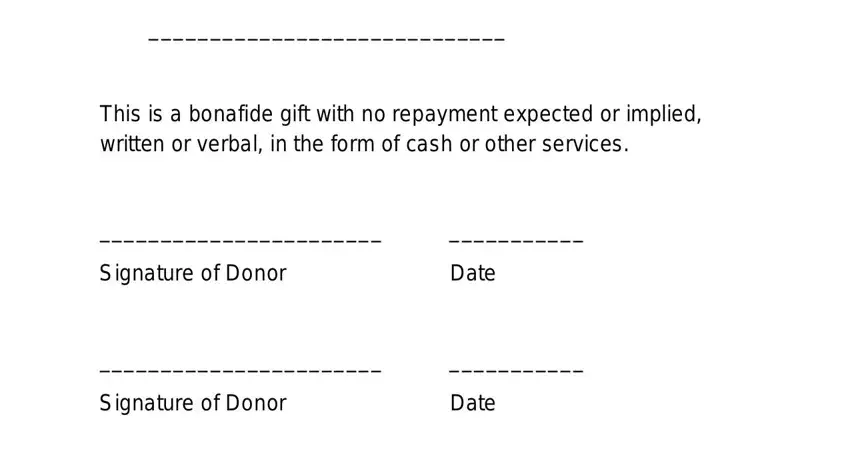 Step 3: If you are done, hit the "Done" button to upload your PDF file.
Step 4: Make sure to avoid possible future issues by preparing as much as a couple of duplicates of your file.