The filling out the globe life insurance beneficiary form online is fairly easy. We made sure our editor is not hard to work with and helps fill out virtually any form in a short time. Explore a couple of simple steps you'll want to take:
Step 1: Search for the button "Get Form Here" and click it.
Step 2: The moment you enter our globe life insurance beneficiary form online editing page, you will see all of the actions you may take regarding your form within the top menu.
The following areas are going to make up the PDF file: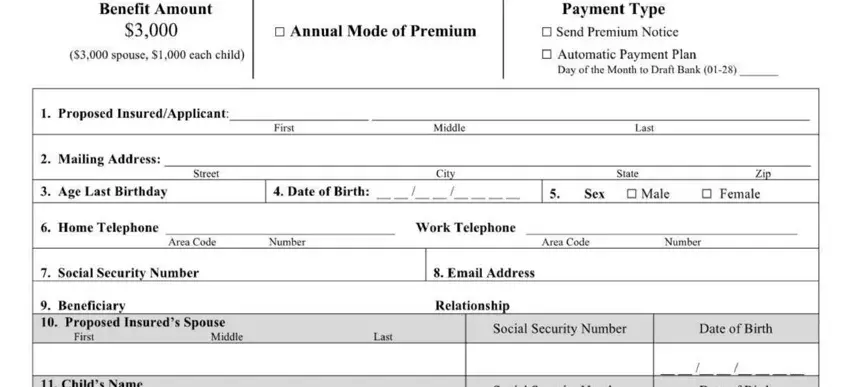 Write the required details in the ChildsName, First, Middle, Last, SocialSecurityNumber, DateofBirth, YesNo, and DECLARATIONANDAUTHORIZATION box.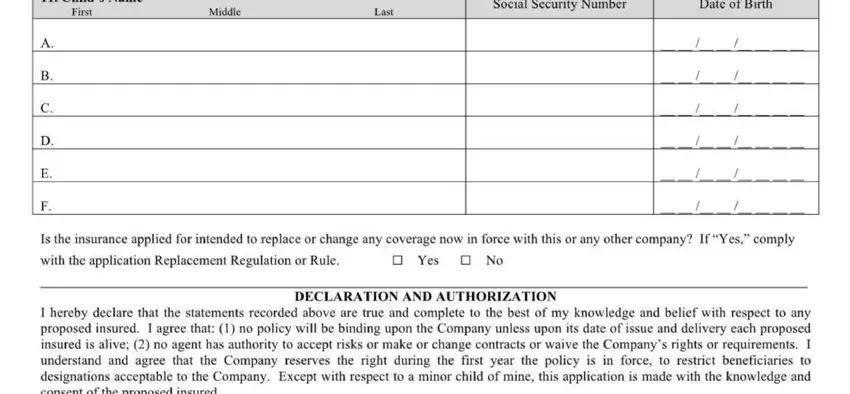 Inside the segment referring to Date, ApplicationState, AgentsSignature, and AgentsWritingNumber, you are required to write down some expected details.

Step 3: Once you've hit the Done button, your document is going to be available for transfer to each electronic device or email you identify.
Step 4: In order to avoid any type of risks in the future, try to prepare no less than two or three copies of the document.