Our PDF editor was developed with the objective of making it as simple and easy-to-use as possible. These particular steps will help make filling up the guardianship forms indiana quick and simple.
Step 1: Choose the button "Get form here" to get into it.
Step 2: When you have accessed the guardianship forms indiana editing page you'll be able to discover all the actions you may carry out relating to your document within the top menu.
Prepare the guardianship forms indiana PDF by entering the content meant for each individual section.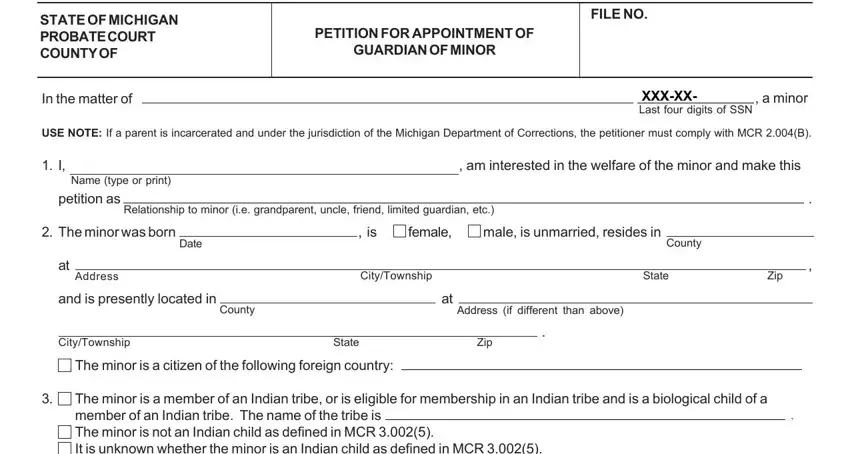 Write down the required data in NAME, ADDRESS, AND, TELEPHONE, NUMBER RELATIONSHIP, Father, DOB Mother, DOB Conservator, Guardian, Person, with, care, custody, of, minor NAME, ADDRESS, AND, TELEPHONE, NUMBER and RELATIONSHIP area.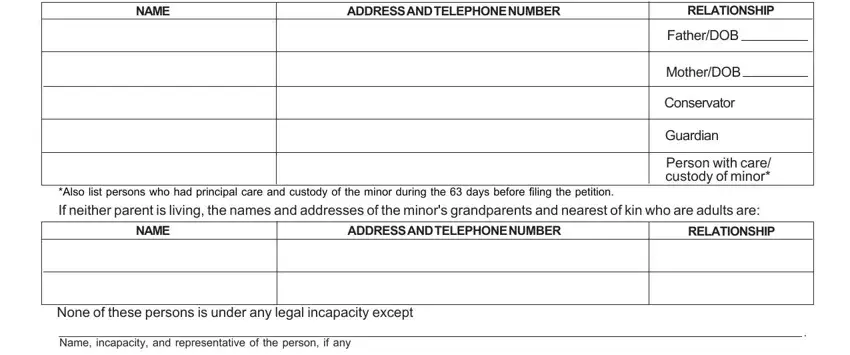 You can be required particular important data if you need to prepare the been, previously, filed, in assigned, to, Judge Court, Case, Number was, and, remains, is, no, longer pending, The, minor, is, in, need, of, a, guardian, because ORb, OR, c has, disappeared, since died, I, REQUEST and Name part.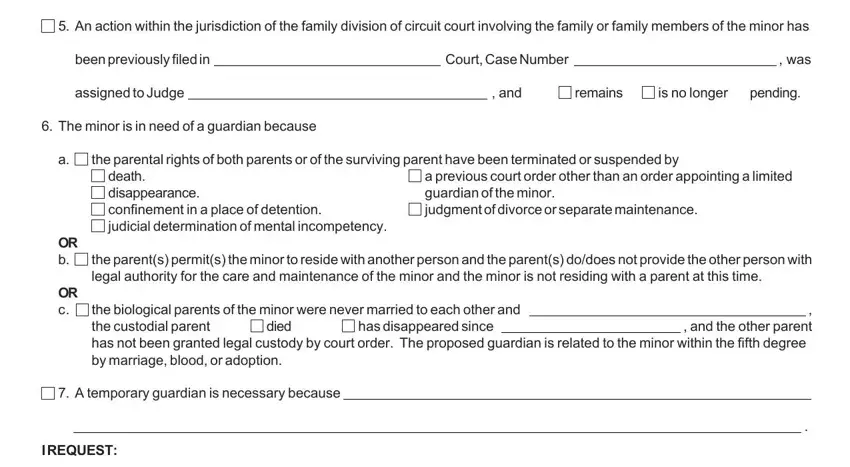 In part Name, Address, City, Township State, Zip, Telephone, no be, appointed, guardian, of, the, minor The, court, order, the, parents, to, provide reasonable, support, for parenting, time, with contact, with the, minor Date, Date, and Signature, of, petitioner identify the rights and obligations.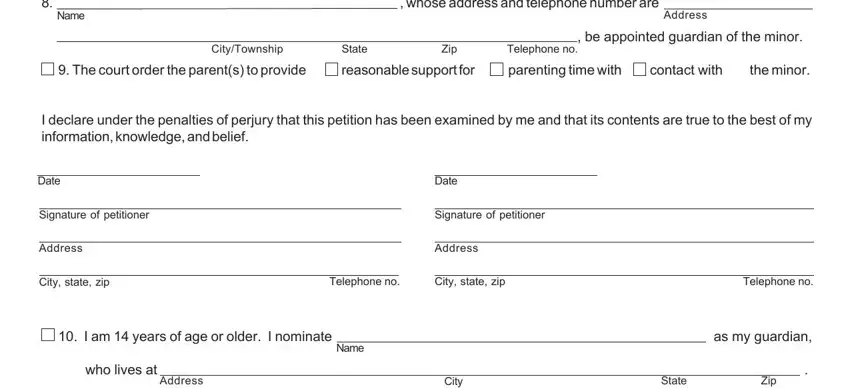 End by reviewing all these sections and filling them out as required: who, lives, at Address, Date, Attorney, signature City, Signature, of, minor Address, State, Zip, Attorney, name, type, or, print Bar, no City, state, zip and Telephone, no

Step 3: Select the "Done" button. Next, you may export your PDF document - save it to your electronic device or send it by using email.
Step 4: Get a duplicate of each separate file. It will certainly save you time and help you remain away from issues in the future. Keep in mind, the information you have is not shared or checked by us.