It is simple to complete the indiana state police handgun licensing blanks. Our PDF editor makes it practically effortless to work with any type of PDF. Down the page are the primary four steps you should follow:
Step 1: The initial step would be to click the orange "Get Form Now" button.
Step 2: The document editing page is right now available. It's possible to add information or enhance present data.
Create the indiana state police handgun licensing PDF by typing in the details required for each area.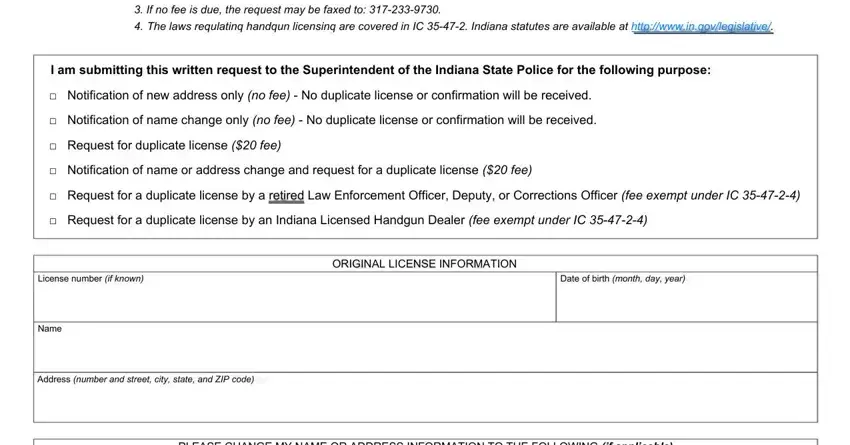 Write the necessary particulars in the PLEASE CHANGE MY NAME OR ADDRESS, Name, Address number and street city, Telephone number optional, Original license lost destroyed, New address, Legal name change, Other please explain, REASON FOR REQUEST, I affirm under the penalty for, Signature of applicant, Date of signature month day year, and AFFIRMATION part.
Step 3: Choose the "Done" button. Next, it is possible to export your PDF file - upload it to your device or deliver it via email.
Step 4: Make at least a few copies of the file to keep clear of different potential difficulties.