It is simple to fill out forms making use of our PDF editor. Editing the howard industries login file is straightforward if you use the following actions:
Step 1: Select the button "Get Form Here".
Step 2: Now you may edit the howard industries login. You need to use the multifunctional toolbar to include, remove, and adjust the content material of the file.
The PDF file you are going to fill out will consist of the next areas: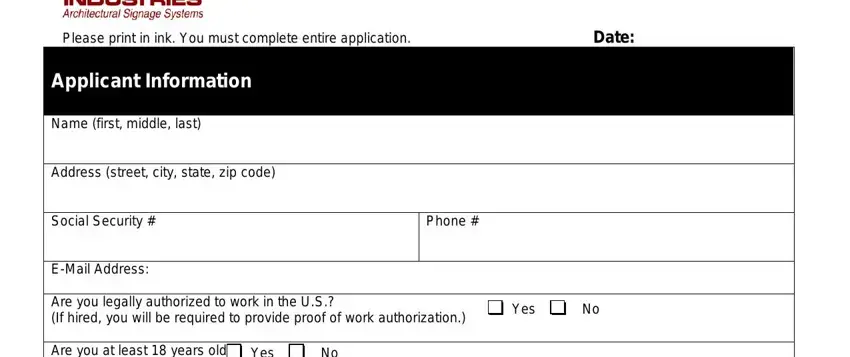 Put down the information in the Have you ever been convicted of a, Yes No, If yes explain nature of crime, Have you ever applied at this, Have you ever worked at this, Yes No If yes when, Yes No If yes when, Do you know of any friends or, Yes No If yes who, Position Applying For, PartTime or FullTime Desired, How were you referred to the, Agency Newspaper, Walkin School, and FriendRelative Other field.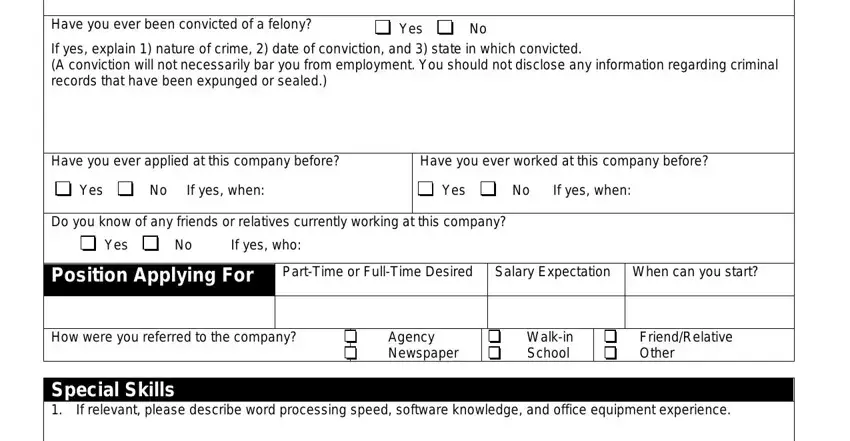 The application will request you to note specific necessary information to conveniently submit the segment If relevant please describe.

The Name and Location citystate, No Years Attended, Major Subjects, School, High, College, Graduate, Other specify, Diploma or Degree Received, Yes No, Yes No, Type, Yes No, Type, and Yes No area will be applied to provide the rights or responsibilities of both sides.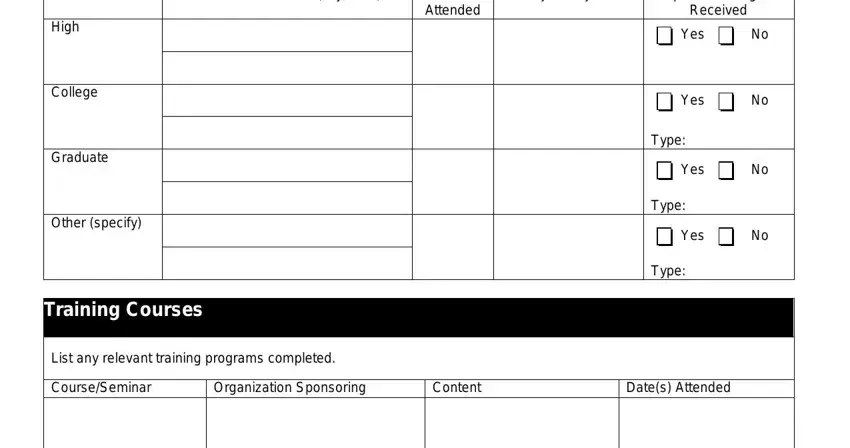 Fill in the file by checking these areas: Employment History start with most, Name of Employer, Telephone, Address, Job Title, Employment Date month and year, Name of Immediate Supervisor, From To, Description of Duties, Salary start Salary end, and Reason for Leaving.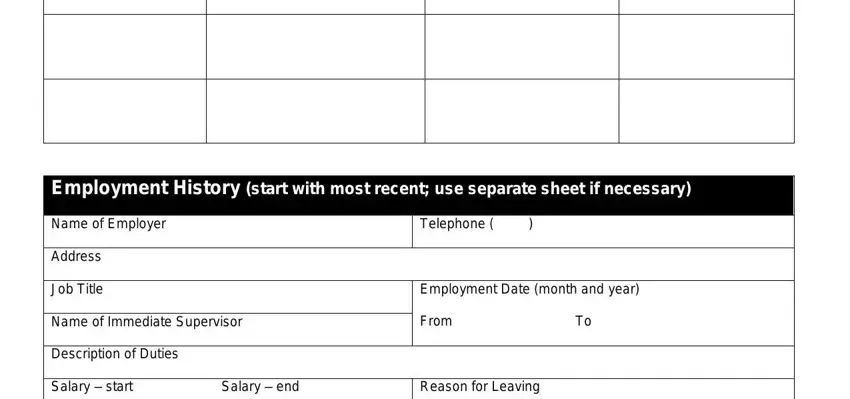 Step 3: The moment you select the Done button, your finalized document is easily exportable to any type of of your gadgets. Or alternatively, you might deliver it via email.
Step 4: It could be easier to maintain copies of the document. You can rest easy that we will not reveal or see your data.