The hs215 completing process is simple. Our PDF tool allows you to work with any PDF document.
Step 1: Choose the "Get Form Here" button.
Step 2: At this point, you can begin modifying the hs215. The multifunctional toolbar is at your disposal - insert, erase, transform, highlight, and do many other commands with the text in the file.
Feel free to type in the next details to prepare the hs215 PDF: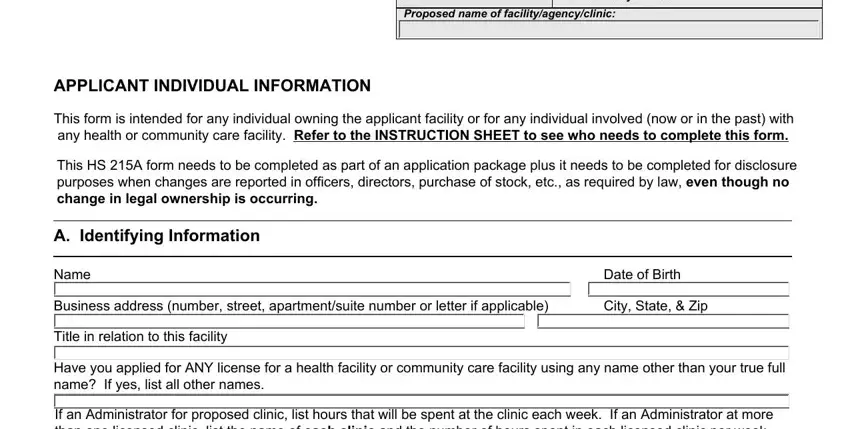 Type in the demanded information in If an Administrator for proposed, B Criminal Record, Have you ever been convicted of, Has there been a judgment against, professionaltechnical licensing, If yes to questions or above, C Professional, TYPE, PERIOD HELD, and ISSUING AGENCY box.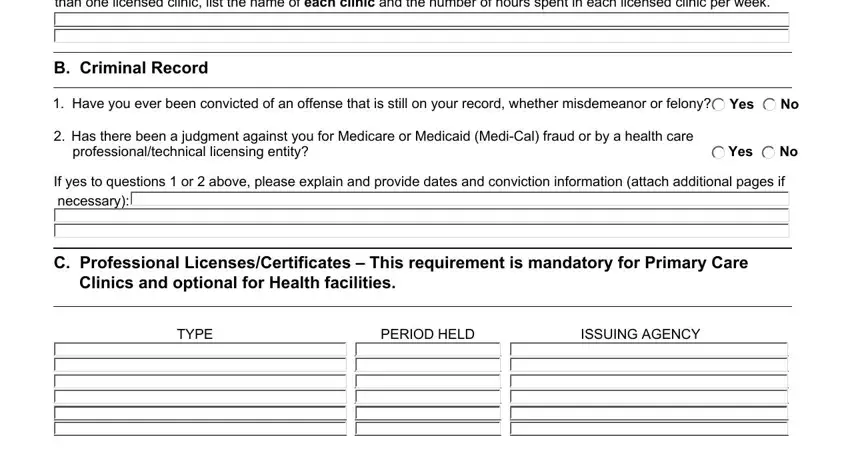 You can be asked for some vital information in order to complete the Name and address of employer, Job title, From To, From To, From To, From To, E Facility Agency Clinic, The questions below are for, Have you ever been involved with, Yes, Have you ever operated or managed, Yes, Adult Day Health Care Center, and ICFDD ICFDDH ICFDDN Intermediate field.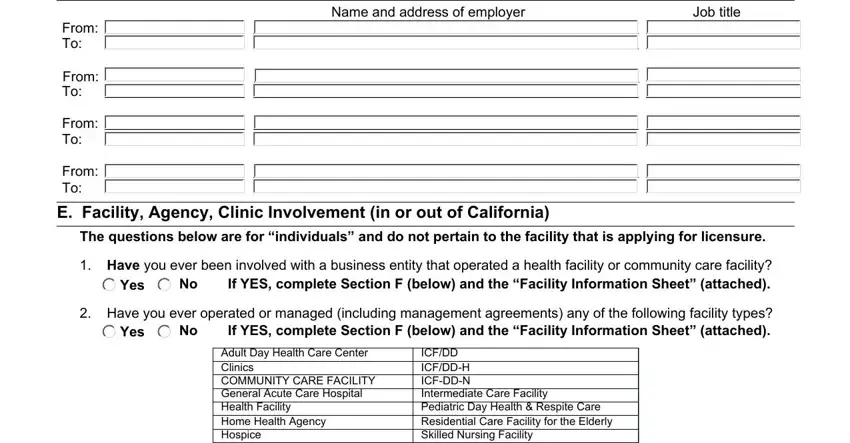 The Have you ever held a percent or, Yes, No If YES complete Section F below, F Adverse Actions, Have you been affiliated with any, If YES check all applicable, Yes, Had a final MediCal, Placed on probation Revoked, Receiver appointed Suspension, If yes please explain including, I declare under penalty of perjury, Signature, Date, and RELEASE OF INFORMATION STATEMENT space is where both parties can put their rights and responsibilities.
Finalize by reviewing the next fields and filling them out as needed: Facility name, Facility address number street city, State, Zip code, Type of Facility, Type of Business Entity, Individuals Nature of Involvement, Adult Day Health Care Center, For EACH business entity identify, Corporation, Individual, LLC, Management Company, Partnership, and OTHER Business Entity explain.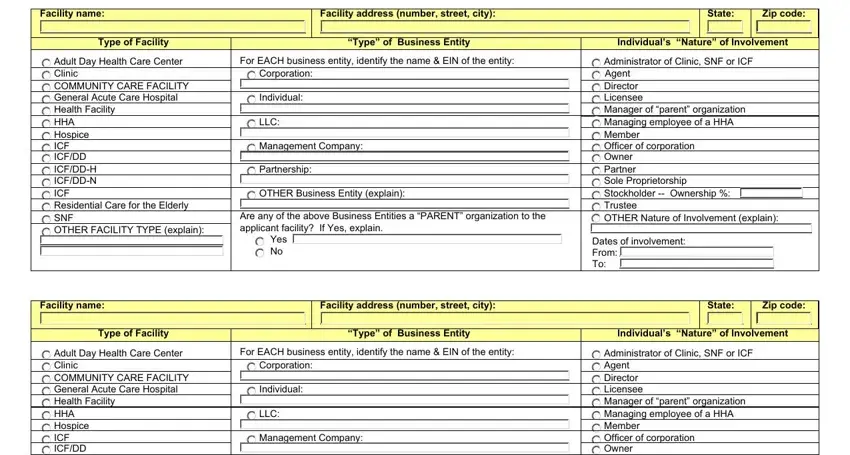 Step 3: Press the Done button to save the document. So now it is ready for upload to your device.
Step 4: It will be better to have duplicates of the form. You can rest easy that we are not going to disclose or check out your information.