The PDF editor that you can go with was developed by our number one web developers. You may create the university of houston downtown transcript request document immediately and conveniently with this app. Simply comply with this instruction to get started.
Step 1: Choose the button "Get Form Here" on this site and press it.
Step 2: The form editing page is currently available. It's possible to add text or update present details.
To be able to complete the document, type in the data the program will ask you to for each of the next sections: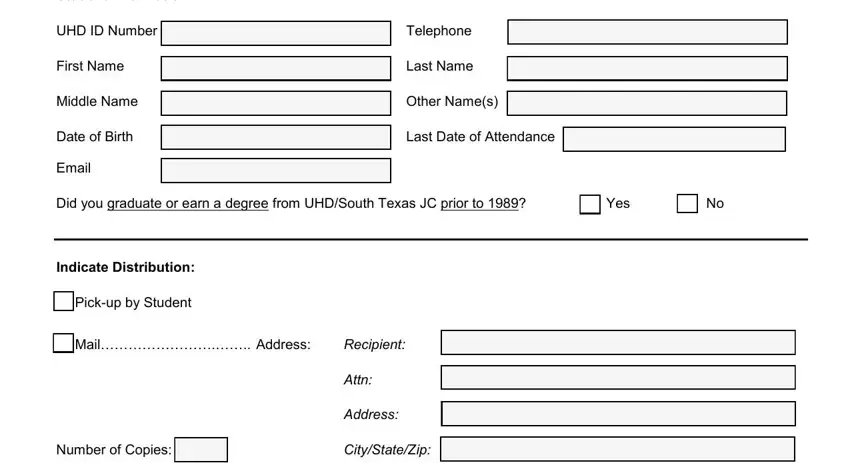 Note the details in City, State, Zip and Address.

Step 3: Hit the "Done" button. Finally, you can export the PDF document - upload it to your electronic device or send it through email.
Step 4: Come up with a copy of each form. It will save you some time and permit you to prevent issues later on. Keep in mind, the information you have is not shared or viewed by us.