It's easy to fill in the 83146 form document with this PDF editor. The following steps will help you quickly prepare your document.
Step 1: Select the button "Get form here" to access it.
Step 2: You'll notice all of the actions that you can use on the file as soon as you've entered the 83146 form editing page.
Enter the necessary details in each area to create the PDF 83146 form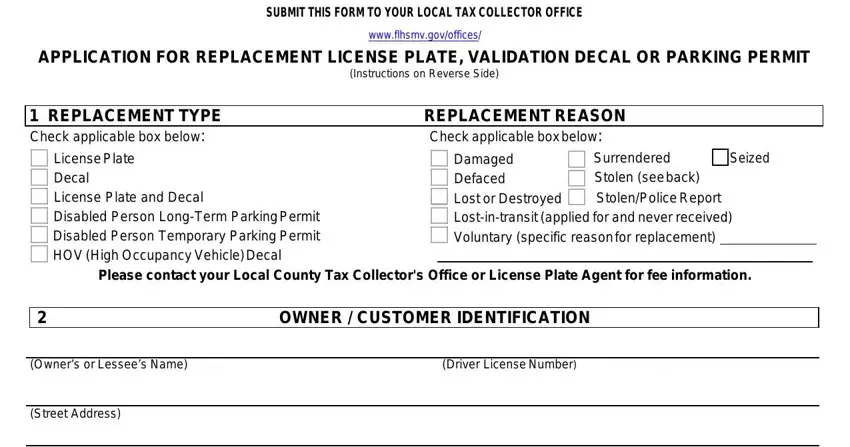 Write down the data in the VEHICLE VESSEL MOBILE HOME, Vehicle Hull Mobile Home, Year, Make, Previous License Plate Number, Previous Decal Number, Previous Parking Placard Number, ATTESTMENT, I hereby certify under the penalty, OwnerApplicants Signature, Date, Complete the following if, and was surrendered to the tax field.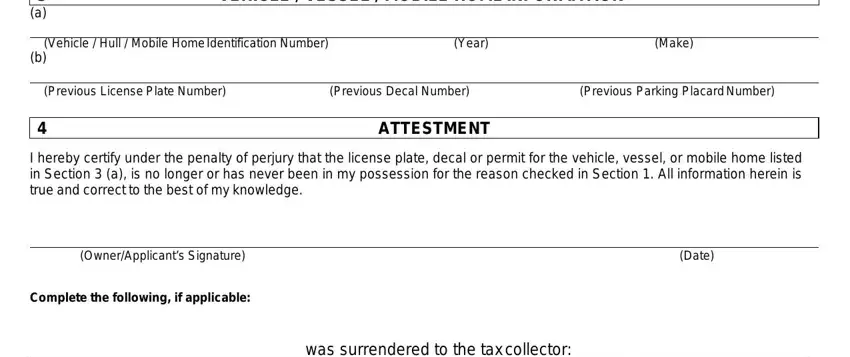 You'll have to put down some particulars inside the segment HSMV Rev, wwwflhsmvgov, Signature of Agency Personnel, and Date.

Take the time to identify the rights and responsibilities of the sides within the Surrendered Replacement fees are, Visit the following website for, and HSMV Rev box.

Step 3: As soon as you hit the Done button, your final document is easily exportable to any of your devices. Or, you can easily send it by means of mail.
Step 4: Get no less than several copies of your file to avoid different potential future complications.