It's a breeze to complete the Hud Form 92458. Our PDF tool was designed to be easy-to-use and allow you to fill out any PDF efficiently. These are the basic steps to go through:
Step 1: Locate the button "Get Form Here" and press it.
Step 2: It's now possible to edit the Hud Form 92458. The multifunctional toolbar permits you to add, delete, change, and highlight content or perform other sorts of commands.
If you want to complete the Hud Form 92458 PDF, enter the content for all of the sections: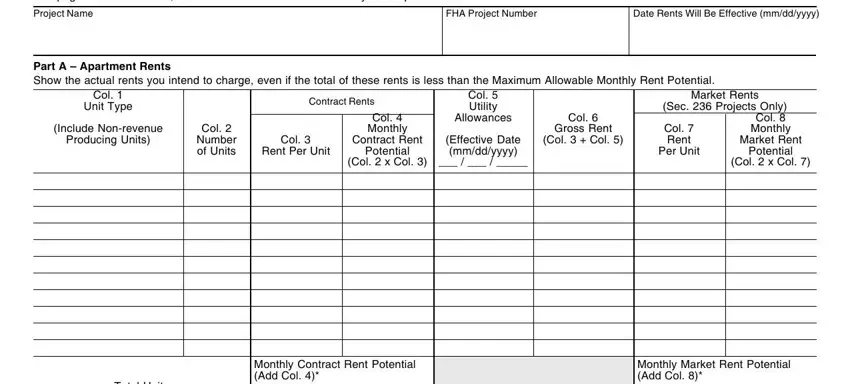 Complete the Total Units, Yearly Contract Rent Potential Col, Yearly Market Rent Potential Col, These amounts may not exceed the, Worksheet you are now submitting, Part B Items Included in Rent, Part D NonRevenue Producing Space, Range Refrigerator Air Conditioner, Dishwasher Carpet Drapes, Utilities Check those included in, Col Use, Col Unit Type, Col Contract Rent, Heating Cooling, and Hot Water Cooking section with all the details asked by the application.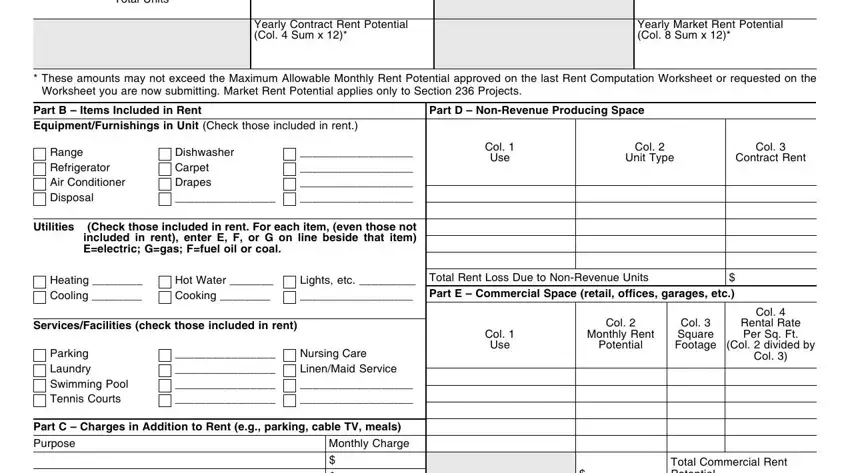 The system will request for more info to automatically prepare the area Total Commercial Rent Potential, Part F Maximum Allowable Rent, Enter Maximum Allowable Monthly, Previous editions are obsolete, Page of, and form HUD ref Handbook.
Indicate the rights and obligations of the parties within the part Part G Information on Mortgagor, Name of Entity, Type of Entity, Individual, Corporation, General Partnership, Joint TenancyTenants in Common, Other specify, Limited Partnership, Trust, List all Principals Comprising, Name and Title, Name and Title, Name and Title, and Name and Title.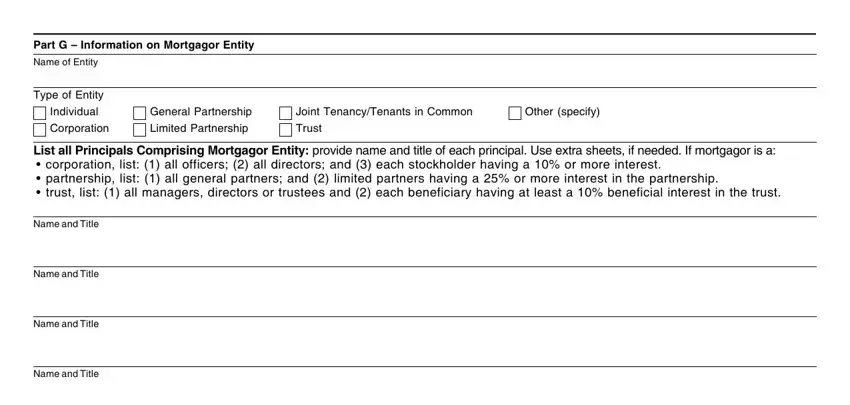 Finalize by looking at these fields and writing the pertinent information: Name and Title, Name and Title, Name and Title, Name and Title, Name and Title, Name and Title, Name and Title, and Part H Owner Certification.
Step 3: Press the Done button to save the document. So now it is readily available for export to your gadget.
Step 4: It may be simpler to save duplicates of the form. You can be sure that we are not going to disclose or check out your information.