You'll find nothing troublesome concerning completing the hud form 9887 9887 a once you open our PDF editor. Following these simple actions, you can receive the ready PDF document within the least time possible.
Step 1: Seek out the button "Get Form Here" and press it.
Step 2: Once you've accessed the hud form 9887 9887 a edit page, you'll discover all functions it is possible to take with regards to your document within the upper menu.
To be able to prepare the file, enter the content the software will request you to for each of the following parts:

Note the details in A photocopy of the signed consent, The OA must provide you with, If a member of the household who, Name of Applicant or Tenant Print, Signature of Applicant or Tenant, I have read and understand the, Name of Project Owner or hisher, Title, and Signature Date ccApplicantTenant.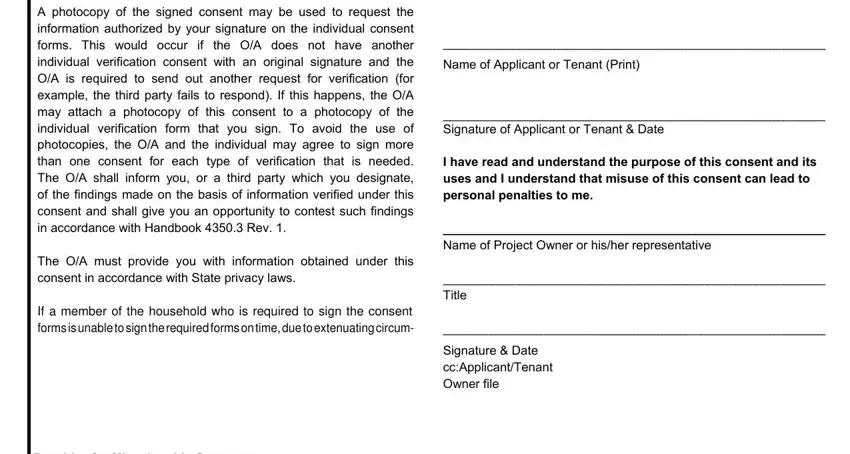 Step 3: If you're done, choose the "Done" button to transfer the PDF form.
Step 4: You will need to generate as many duplicates of the file as you can to avoid potential issues.