Handful of things are simpler than filling in forms using this PDF editor. There isn't much you need to do to change the humana dental reimbursement form file - simply abide by these steps in the following order:
Step 1: The very first step requires you to click the orange "Get Form Now" button.
Step 2: Now you can modify your humana dental reimbursement form. Feel free to use our multifunctional toolbar to include, remove, and adjust the content of the form.
In order to complete the human, a dental reimbursement form PDF, enter the content for all of the parts: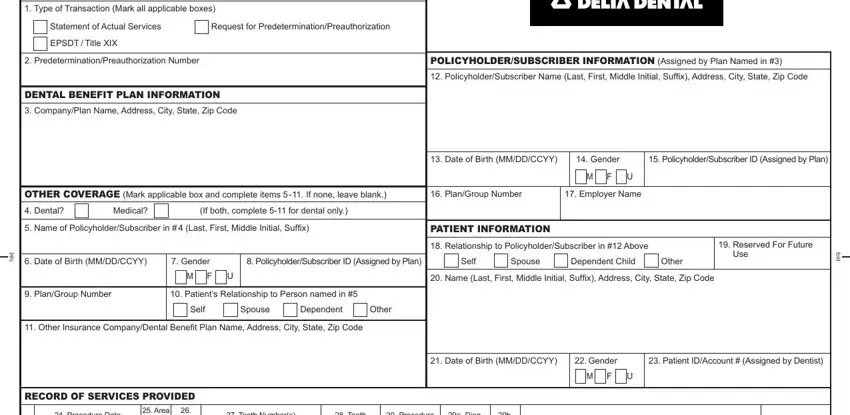 Inside the segment RECORD, OF, SERVICES, PROVIDED, Tooth, System Area, of, Oral, Cavity Procedure, Date MM, DD, CC, YY Tooth, Numbers or, Letters Tooth, Surface Procedure, Code, a, Dia, g Pointer, bQ, ty Description, Fee, and d, of type in the information the application requests you to do.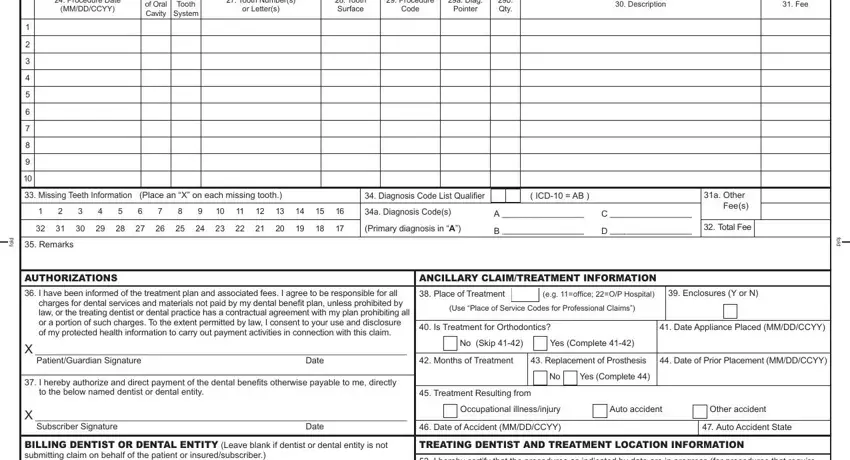 In the Name, Address, City, State, Zip, Code multiple, visits, or, have, been, completed License, Number, a, Provider, Specialty, Code Date, NP, I License, Number S, SNorT, IN a, Additional, Provide, rID Phone, Number and Additional, Provide, rID area, identify the vital particulars.

Step 3: Hit the "Done" button. Next, you may export your PDF document - download it to your electronic device or send it through electronic mail.
Step 4: Create minimally several copies of the document to prevent all of the future challenges.