The PDF editor which you'll use was designed by our leading software engineers. One could fill out the humana com otc pharmacy document easily and conveniently with our software. Just follow this procedure to start out.
Step 1: Select the orange "Get Form Now" button on the website page.
Step 2: When you have entered the humana com otc pharmacy edit page, you'll see all actions it is possible to use with regards to your document within the top menu.
These particular parts are in the PDF template you'll be filling in.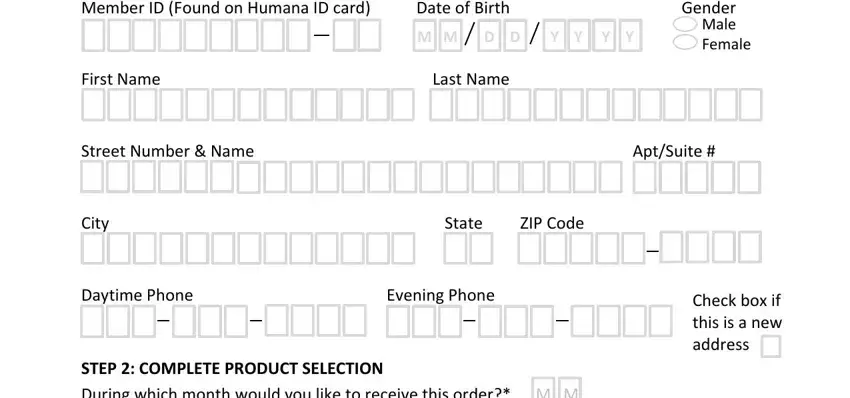 Inside the segment STEP COMPLETE PRODUCT SELECTION, Product Name, Quantity Price, OTC, OTC, OTC, OTC, OTC, OTC, OTC, OTC, and OTC enter the details which the program demands you to do.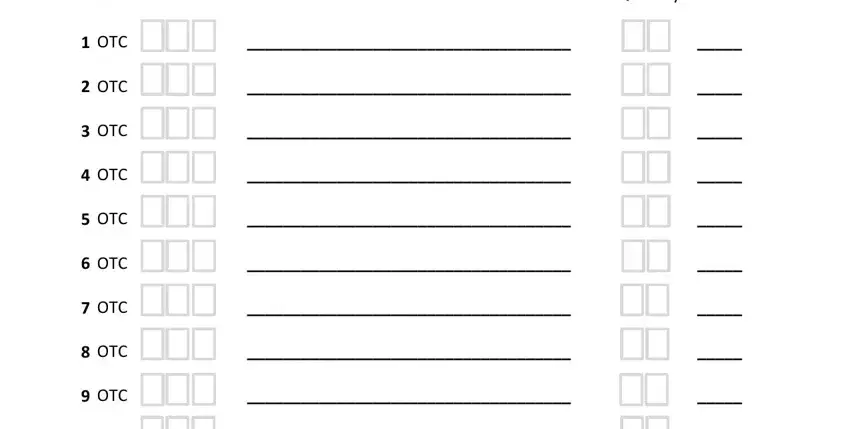 Provide the relevant information in the Member ID Found on Humana ID card, Your Total Order Amount, Humana Monthly Allowance, Total Remaining Amount Due, If your total order is less than, If your order exceeds cidour, Step Payment Information if, and Please make checks payable to field.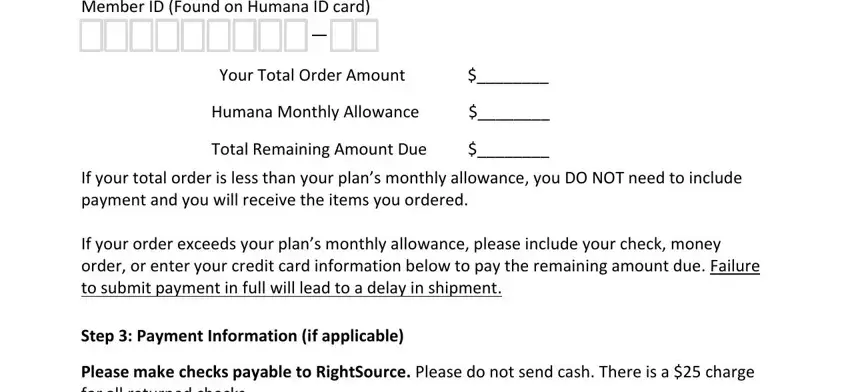 The To pay by Credit Card please, Expiration Date M M Y Y, Cardholder First Name, Cardholder Last Name, Cardholder Signature, Note A monthly allowance amount is, and Orders will be shipped to your box will be the place to indicate the rights and obligations of each side.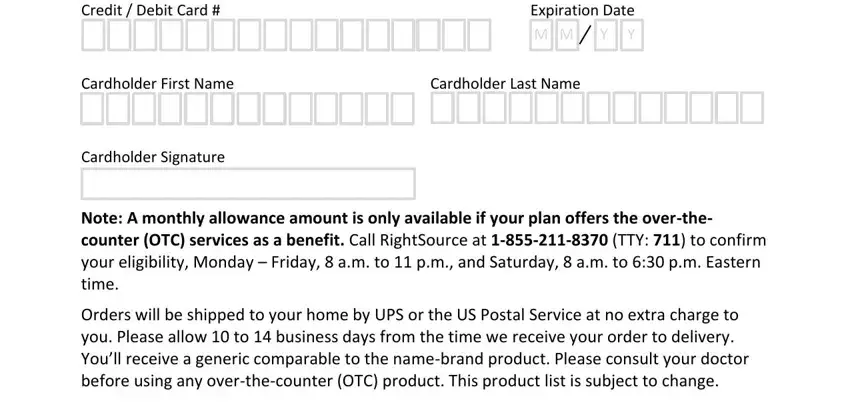 Look at the fields Humana Health and Wellness Product, Antacids AntiDiarrheals and, Product Name, Compare To, Preparation H, Maalox Plus Mylanta Mylanta Double, Antacid AntiGas Chew Tablets, Fleet Enema, Lactaid Tabs, Tums EX, Product Code, Package Count ml gm, and Price and thereafter fill them in.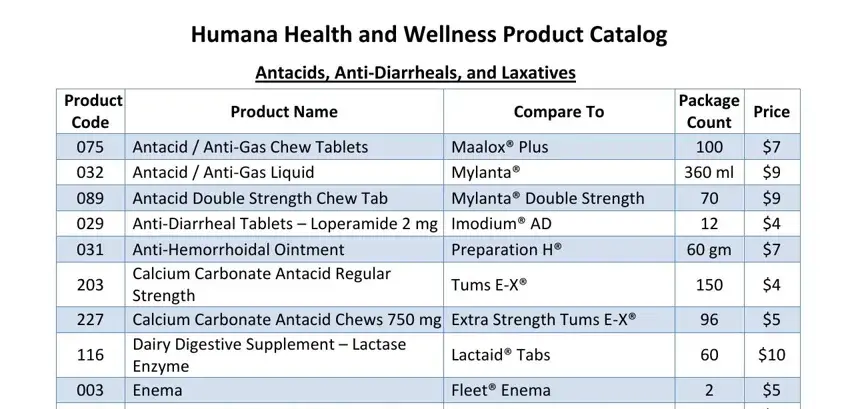 Step 3: Once you have hit the Done button, your form should be ready for export to any type of electronic device or email address you indicate.
Step 4: Generate duplicates of your form - it can help you prevent upcoming issues. And don't be concerned - we are not meant to display or view the information you have.