2018 il 1040 schedule icr can be filled out online without difficulty. Simply use FormsPal PDF editing tool to complete the job promptly. To make our editor better and less complicated to utilize, we continuously come up with new features, taking into account feedback from our users. It just takes just a few basic steps:
Step 1: Just press the "Get Form Button" in the top section of this page to launch our pdf file editing tool. This way, you will find everything that is required to work with your file.
Step 2: As you access the file editor, you will find the form made ready to be filled out. Other than filling out various fields, you may also do other sorts of actions with the Document, particularly putting on your own textual content, modifying the original text, inserting images, putting your signature on the PDF, and more.
Be mindful while filling in this document. Make sure each and every field is completed properly.
1. First, once filling in the 2018 il 1040 schedule icr, beging with the page containing following fields: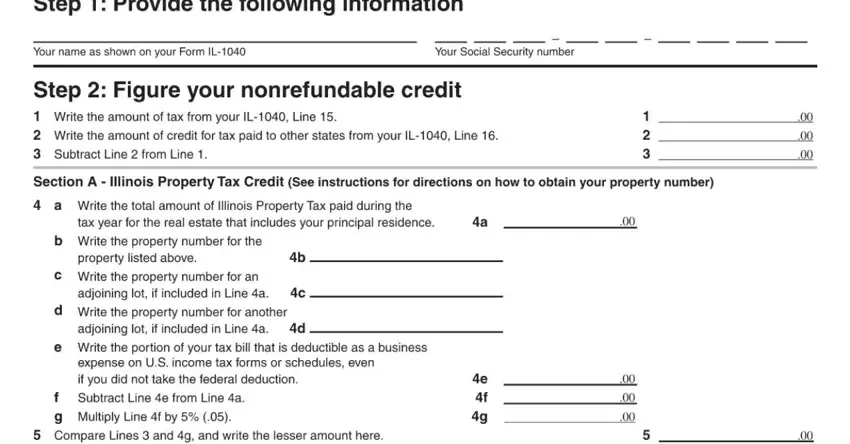 2. Soon after this part is filled out, go to enter the relevant details in all these: .

3. This step is usually hassle-free - complete all the blanks in to complete this process.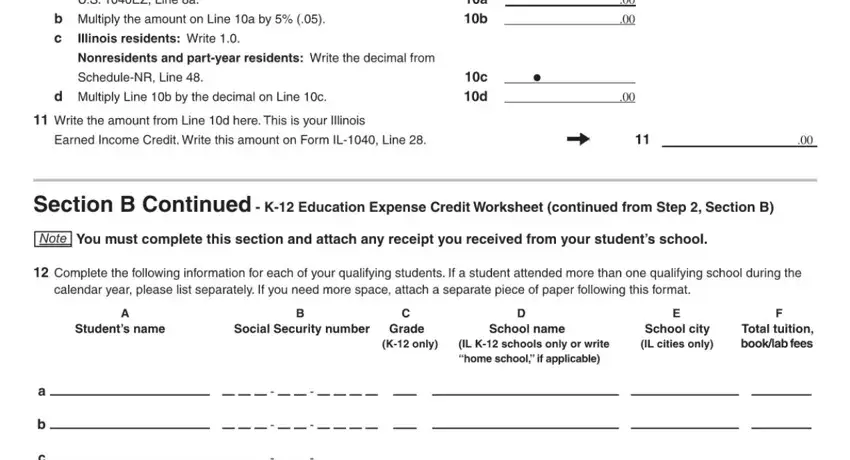 4. The subsequent part needs your input in the subsequent places: . Be sure to enter all of the required info to go further.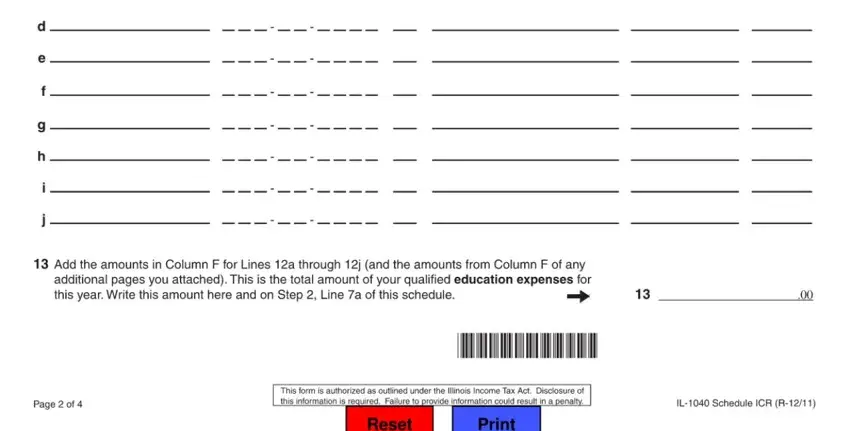 People often make errors while completing this field in this part. Be sure to read again whatever you enter right here.
Step 3: Immediately after rereading your form fields, press "Done" and you are all set! Go for a 7-day free trial plan at FormsPal and gain immediate access to 2018 il 1040 schedule icr - download, email, or change inside your personal account. FormsPal provides secure document completion with no personal data recording or sharing. Be assured that your details are safe here!