fiduciary can be filled in online without any problem. Simply open FormsPal PDF editing tool to perform the job promptly. FormsPal is focused on providing you with the ideal experience with our editor by continuously introducing new functions and upgrades. Our editor is now a lot more useful as the result of the newest updates! At this point, working with documents is a lot easier and faster than ever before. All it requires is just a few basic steps:
Step 1: Open the PDF form inside our tool by pressing the "Get Form Button" at the top of this page.
Step 2: Once you access the tool, you will see the form made ready to be filled out. Besides filling in different blanks, you could also perform various other things with the Document, such as adding your own words, modifying the original text, adding graphics, affixing your signature to the document, and a lot more.
This form requires some specific details; in order to guarantee accuracy, please be sure to pay attention to the recommendations down below:
1. Begin filling out the fiduciary with a selection of major fields. Get all the necessary information and ensure absolutely nothing is left out!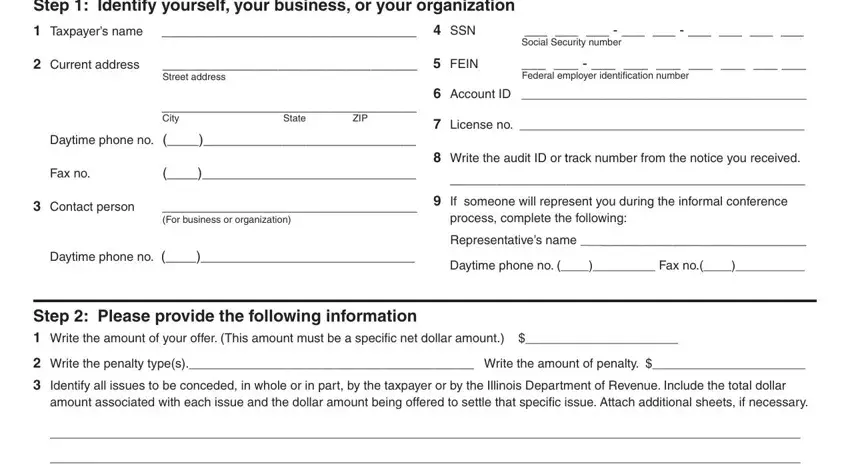 2. Now that the last part is finished, you have to add the necessary specifics in ICB R, Page of, and Disclosure of this information is allowing you to proceed further.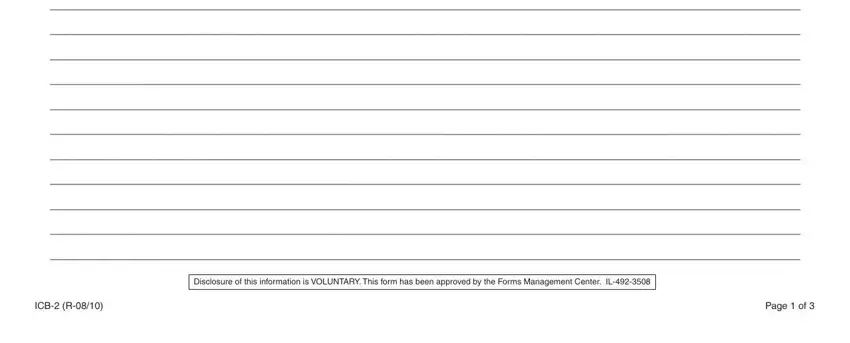 It's simple to get it wrong when completing your Disclosure of this information is, so make sure to go through it again prior to when you submit it.
3. Completing Include all factual and legal is essential for the next step, make sure to fill them out in their entirety. Don't miss any details!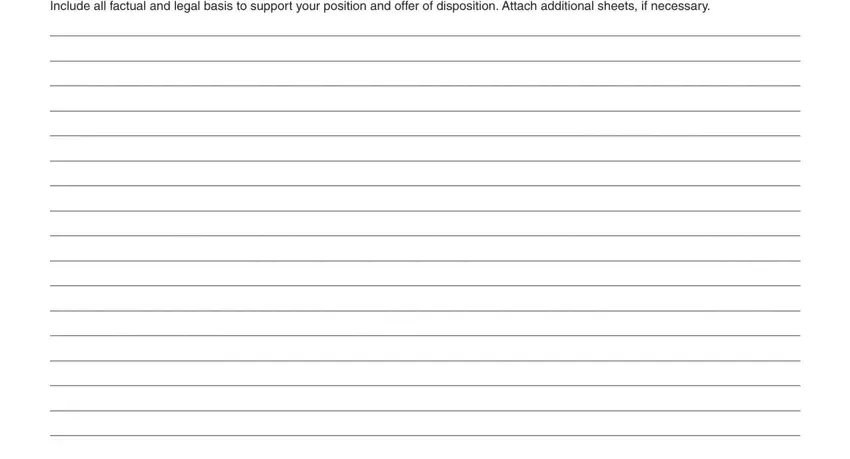 4. The subsequent subsection needs your attention in the following places: Step Taxpayer or taxpayers, If signing as a corporate offi cer, Taxpayers signature, Title if applicable, Date, Print taxpayers name if, Taxpayers representatives, and Date. Make sure that you fill out all requested information to go forward.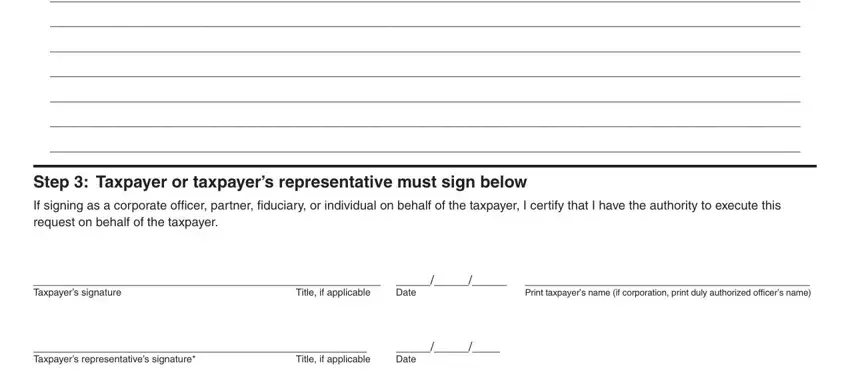 Step 3: Immediately after taking another look at your form fields you've filled in, click "Done" and you are all set! Obtain your fiduciary as soon as you register online for a free trial. Easily access the pdf in your personal account, with any edits and changes being conveniently preserved! When using FormsPal, you can fill out forms without having to worry about personal information incidents or entries getting distributed. Our protected software ensures that your personal data is maintained safely.