Using the online editor for PDFs by FormsPal, you may fill out or modify illinois ptax here. The tool is consistently maintained by our team, acquiring awesome functions and growing to be a lot more convenient. To get the process started, go through these basic steps:
Step 1: Click the "Get Form" button in the top section of this page to access our PDF tool.
Step 2: With our online PDF file editor, you could accomplish more than just complete blanks. Try all the functions and make your documents appear perfect with customized textual content put in, or optimize the original input to perfection - all backed up by an ability to add stunning graphics and sign the document off.
When it comes to blanks of this particular PDF, here's what you want to do:
1. Begin completing your illinois ptax with a number of necessary fields. Gather all of the necessary information and ensure there's nothing missed!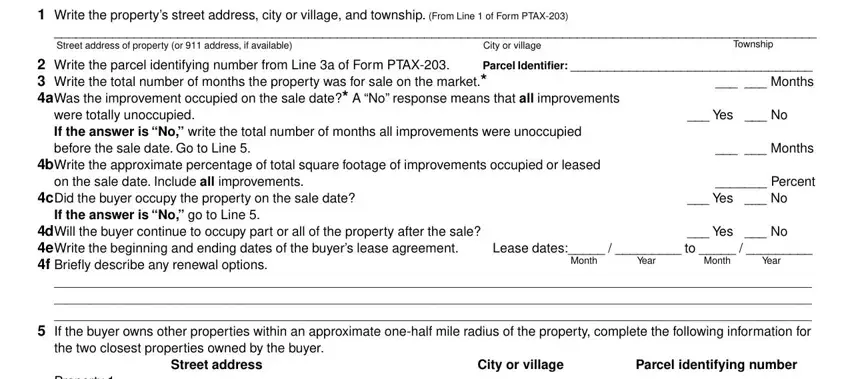 2. Your next part is usually to fill out these blank fields: Property Property, Did Line a of Form PTAX include, Yes No, If the answer is Yes submit a list, Did the sellers financing, Yes No, If the answer is Yes please, In your opinion is the net, reflection of the market value on, Yes No, Step Complete the requested, The buyer and seller or their, Street address, State, and City.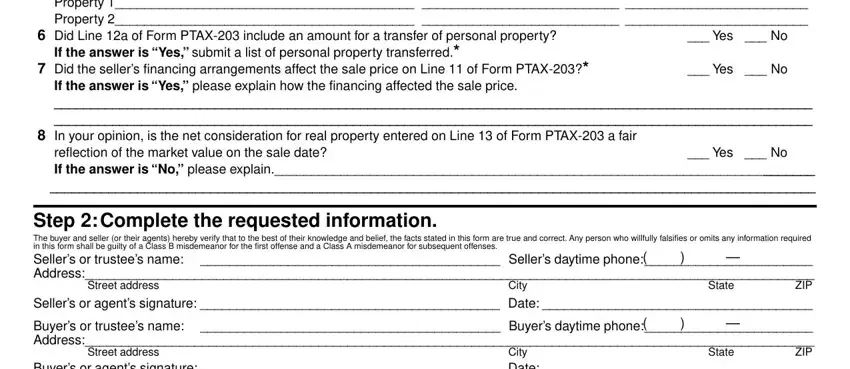 Those who work with this PDF often get some things wrong while filling in Did Line a of Form PTAX include in this area. Be certain to read again what you type in right here.
Step 3: Immediately after looking through the form fields, hit "Done" and you are good to go! Obtain your illinois ptax after you subscribe to a free trial. Readily use the pdf document from your FormsPal account, with any modifications and changes being automatically synced! FormsPal guarantees your information confidentiality by having a protected method that never records or shares any sort of personal information used in the PDF. Be confident knowing your paperwork are kept protected every time you work with our services!