It is easy to fill out the illinois modify visitation empty blanks. Our PDF tool makes it practically effortless to prepare any specific PDF. Listed below are the only four steps you need to follow:
Step 1: Get the button "Get Form Here" and hit it.
Step 2: Once you get into our illinois modify visitation editing page, there'll be all of the functions you can undertake with regards to your document at the upper menu.
Fill in all of the following areas to fill out the document: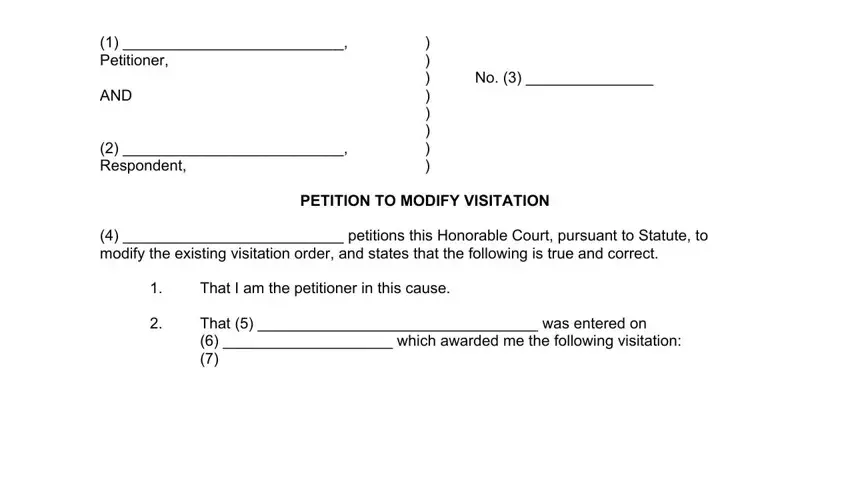 Write down the requested details in the field WHEREFORE seeks the following, That this Court enter an Order, and That this Court award any further.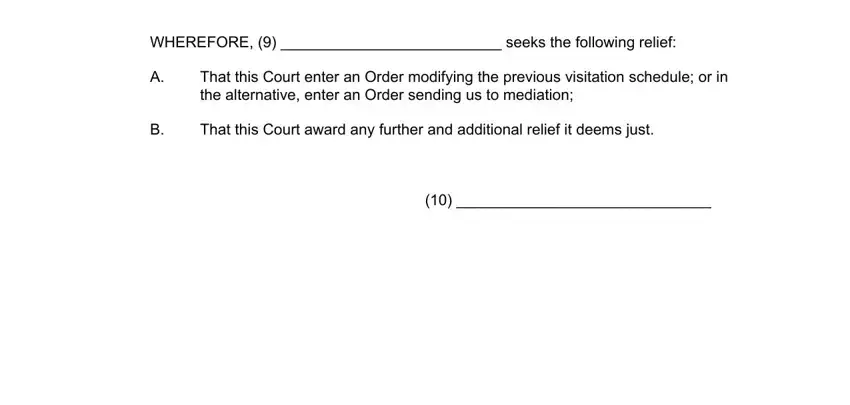 The software will demand for additional info as a way to automatically prepare the section Under penalties of perjury as, DATED, and Pro Se.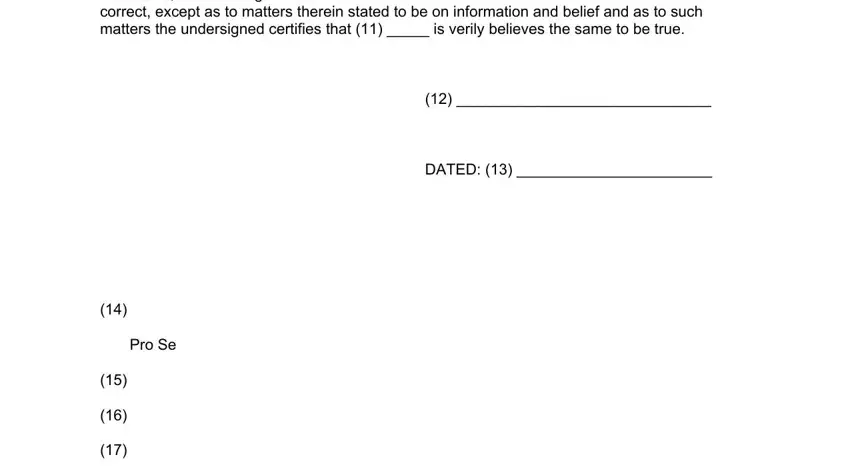 Step 3: Select the "Done" button. Now, you may export your PDF document - download it to your electronic device or send it by means of email.
Step 4: To protect yourself from any specific headaches down the road, you should have around several duplicates of the file.