You are able to fill in il form upd601 effectively with the help of our PDF editor online. FormsPal professional team is ceaselessly working to develop the tool and ensure it is much better for clients with its handy functions. Unlock an ceaselessly revolutionary experience today - check out and uncover new opportunities as you go! With a few easy steps, you may start your PDF editing:
Step 1: Click the "Get Form" button in the top part of this webpage to access our editor.
Step 2: The editor will let you work with most PDF files in a range of ways. Modify it by writing any text, correct what is originally in the file, and place in a signature - all readily available!
It is actually simple to fill out the pdf with this practical tutorial! Here is what you must do:
1. You will want to complete the il form upd601 accurately, so be careful when filling out the areas comprising all of these blank fields: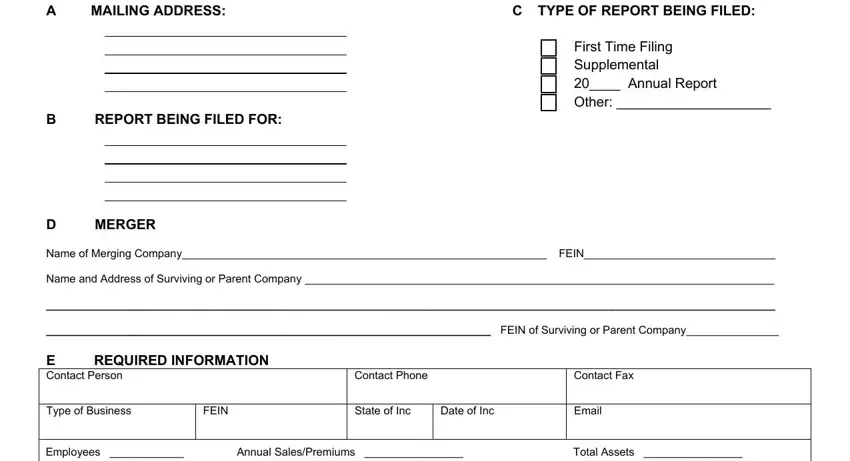 2. When this section is done, it's time to include the required specifics in Employees, From Most Recent Tax Return, From Year End Balance Sheet, Amount of Cash Remitted, Number of Owners, Number of Shares, NTR Nothing to Report, PAYMENT INFORMATION, Check, ACH, DTC, PLEASE ATTACH CHECK ANDOR SECURITY, F VERIFICATION I hereby verify, Signature if unsigned report will, and Print Name Title of Officer in order to move on to the 3rd step.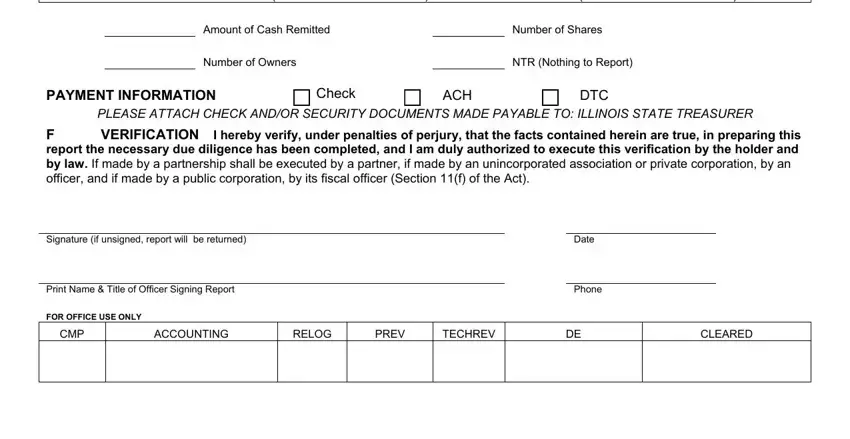 People frequently make mistakes when filling in NTR Nothing to Report in this section. You should definitely read twice what you enter right here.
Step 3: Immediately after double-checking your form fields you've filled out, click "Done" and you're all set! After getting a7-day free trial account at FormsPal, you will be able to download il form upd601 or send it through email immediately. The PDF file will also be readily available in your personal account page with all your adjustments. FormsPal guarantees your data confidentiality by using a secure system that never saves or distributes any personal data used. Be confident knowing your docs are kept safe every time you work with our services!