Our PDF editor allows you to fill out the income driven repayment plan application pdf document. You should be able to generate the form in short order through using these simple steps.
Step 1: Select the button "Get Form Here" on the following site and press it.
Step 2: As soon as you have entered the income driven repayment plan application pdf edit page, you'll see all actions it is possible to undertake with regards to your template at the top menu.
Provide the information required by the software to create the document.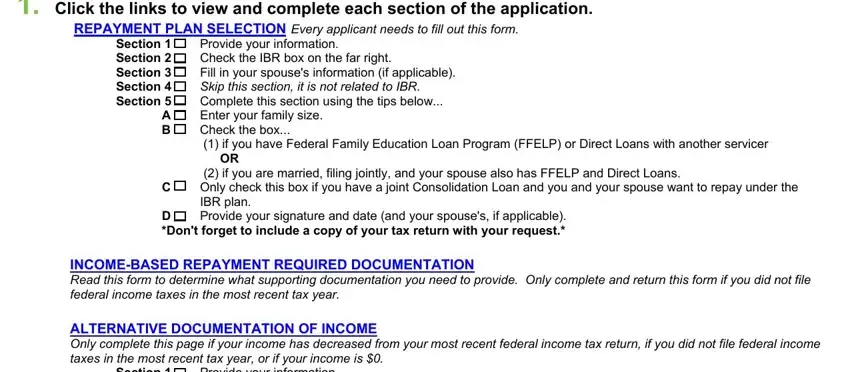 Provide the expected details in the Section, Section Section, Provide your information List your, REQUEST TO END DEFERMENTFORBERANCE, Do not apply for IBR if you do not, Print and sign the application, The enclosed application packet, Mail the application and required, FedLoan Servicing PO Box, The most common errors involve tax, cid Include all pages of your, and Just so you know part.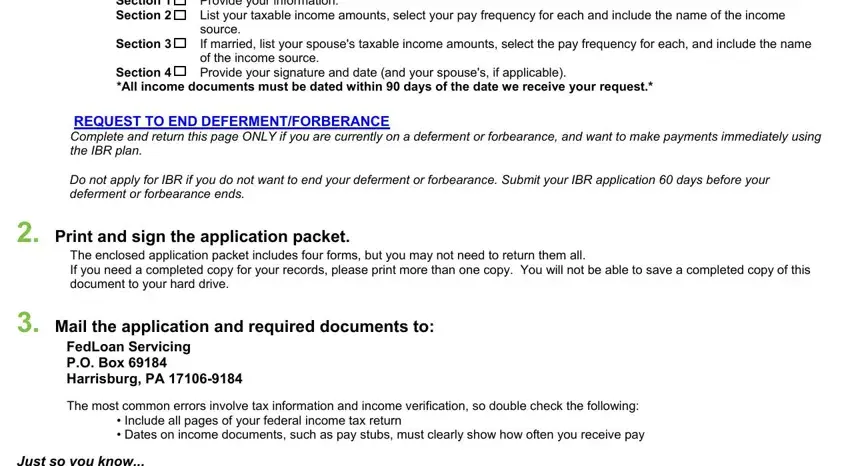 Describe the relevant details in the REPAYMENT PLAN SELECTION William D, OMB No Form Approved Exp Date, Records Code RPSFMXBCR, Instructions To understand your, Borrowers Social Security Number, Middle Initial, First Name, Section Repayment Plan Selection, In the chart below the term, documentation you will be placed, If you are requesting a change, and documentation supporting your field.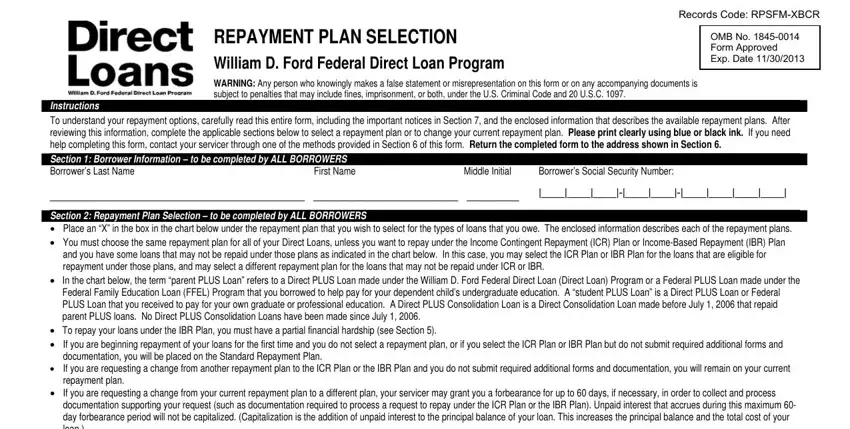 Through field Direct Subsidized Loans Direct, parent PLUS loans, Direct Consolidation Loans made, Parent Direct PLUS Loans Direct, cid, cid, Fixed Payments cid Graduated, cid, cid, cid, Not Available, cid, cid, cid, and cid, indicate the rights and obligations.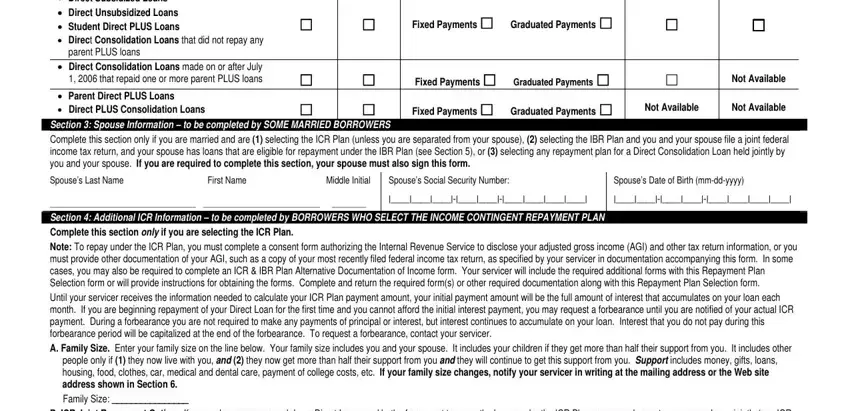 Check the areas Plan description in the enclosed, Borrowers Signature, Spouses Signature if required see, Date, Date, and REVISED and thereafter complete them.

Step 3: Press "Done". Now you can upload your PDF file.
Step 4: Make sure you prevent possible problems by making at least 2 copies of the form.