The 195 california filling out procedure is easy. Our editor lets you work with any PDF document.
Step 1: Click the "Get Form Now" button to get started on.
Step 2: So you're on the document editing page. You can enhance and add information to the document, highlight words and phrases, cross or check certain words, include images, insert a signature on it, delete unrequired fields, or remove them completely.
These sections will help make up your PDF file: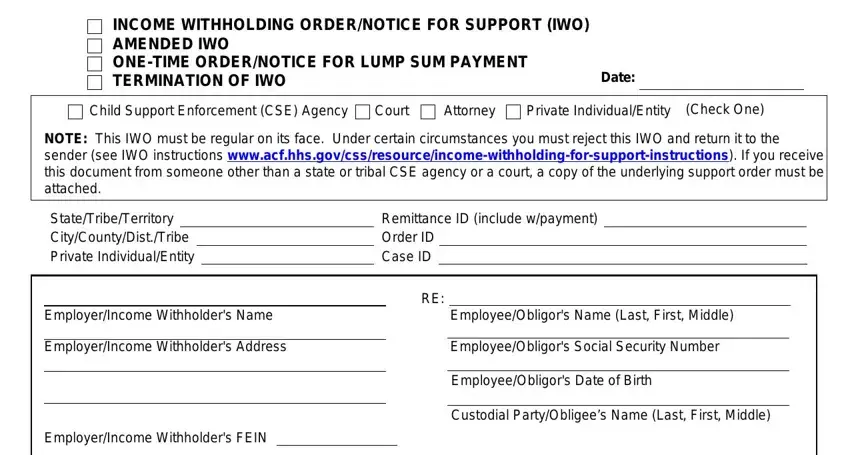 Make sure you note the necessary data in the EmployeeObligorsDateofBirth, EmployerIncomeWithholdersFEIN, ChildrensNamesLastFirstMiddle, ChildrensBirthDates, PerPerPerPerPerPerPer, and Yes field.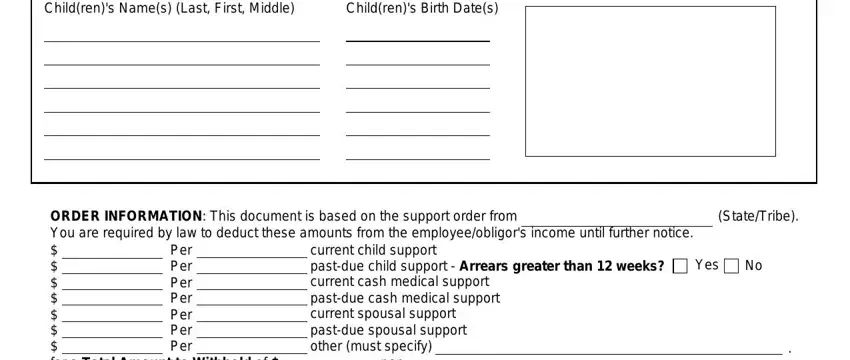 Inside the field discussing PerPerPerPerPerPerPer, per, IncomeWithholdingforSupportIWO, OMB, ExpirationDate, and Pageof, you are required to type in some vital particulars.

The field EmployersName, EmployeeObligorsName, CaseIdentifier, EmployerFEIN, SSN, and OrderIdentifier should be for you to add all sides' rights and obligations.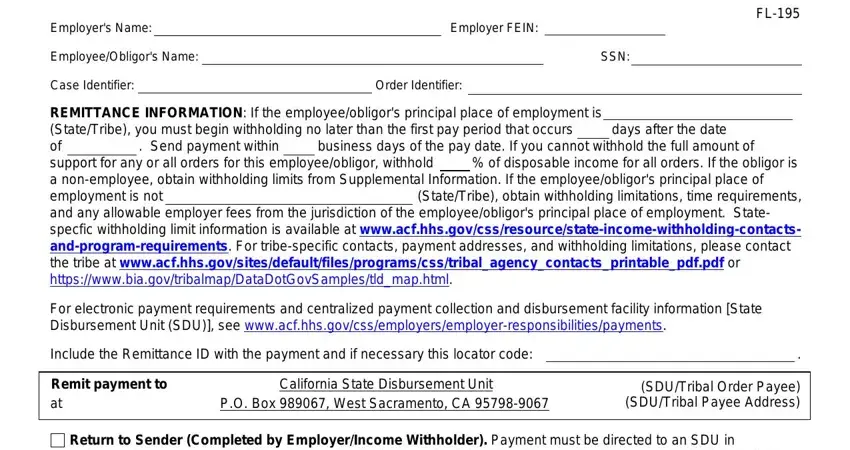 Finish the template by checking these particular areas: .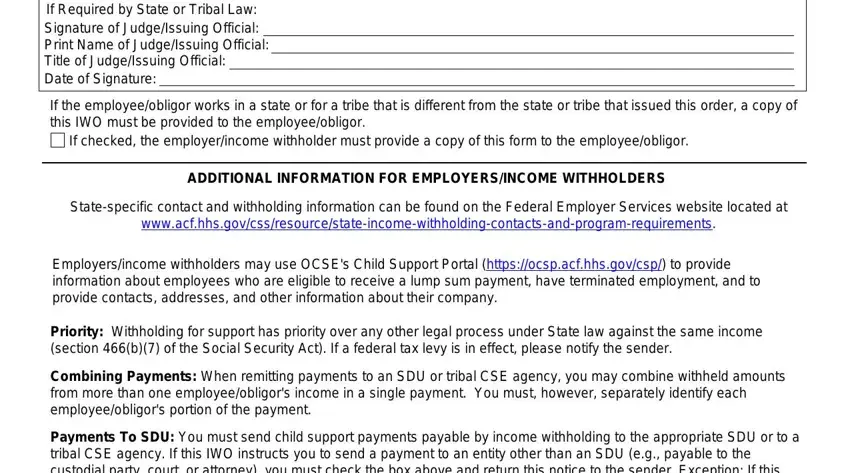 Step 3: When you are done, click the "Done" button to export the PDF document.
Step 4: Generate at least several copies of the form to keep clear of any specific potential troubles.