We used the finest website developers to design the PDF editor. This software will enable you to create the massage invoice template word file with no trouble and won't take up too much of your energy. This easy guideline will enable you to get going.
Step 1: Discover the button "Get Form Here" and press it.
Step 2: Once you have accessed the massage invoice template word edit page, you'll see all functions it is possible to take with regards to your document at the upper menu.
For every single segment, add the details requested by the software.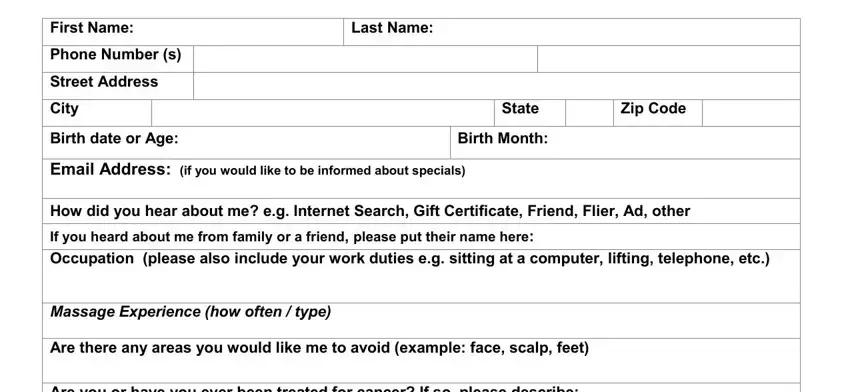 Note the demanded data in Recent, Surgeries, If, so, when Headaches, Diabetes, Numbness Neck, Pain, Back, Pain, Skin, Condition Vertigo, TM, J Carpal, Tunnel, Compromised, Immune, System Seizure, Disorders and Date segment.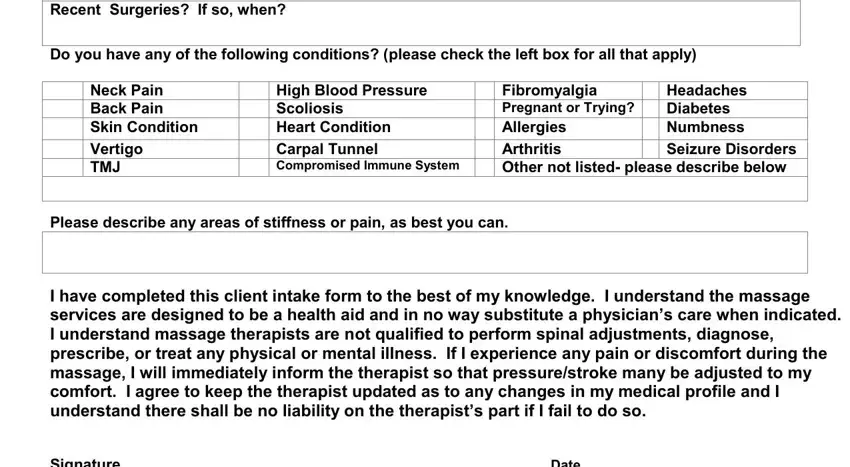 Step 3: Click the button "Done". The PDF document can be exported. You can easily obtain it to your device or send it by email.
Step 4: Make sure to keep away from possible future troubles by creating minimally a couple of duplicates of your form.