Using the online editor for PDFs by FormsPal, you can easily complete or change personal history form right here. To have our tool on the cutting edge of practicality, we aim to put into operation user-driven capabilities and improvements on a regular basis. We are at all times thankful for any suggestions - play a vital role in revampimg the way you work with PDF forms. To get the process started, consider these easy steps:
Step 1: Access the PDF doc in our tool by clicking the "Get Form Button" above on this page.
Step 2: This tool will let you change your PDF form in various ways. Change it with any text, adjust what is already in the PDF, and include a signature - all readily available!
Be mindful when completing this document. Make sure that all required areas are done accurately.
1. The personal history form involves particular information to be inserted. Ensure the next blanks are complete: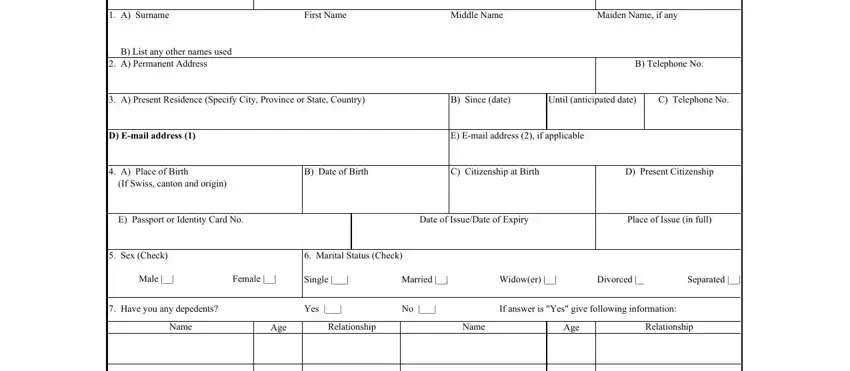 2. The subsequent stage is usually to submit the next few blanks: LANGUAGES List mother tongue first, Language, Excellent, READ Good, Poor, Excellent, Good, Poor, Excellent, Good, Poor, WRITE, SPEAK, and Page of.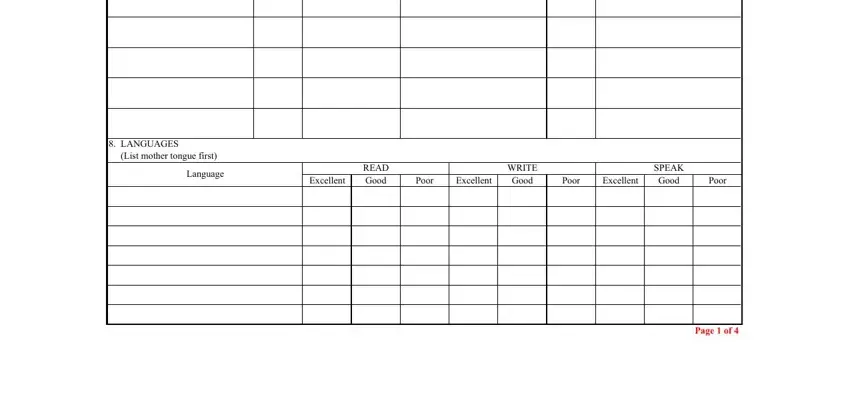 Always be really mindful while filling in WRITE and Good, because this is the section where a lot of people make errors.
3. This next step is mostly about Name and Place, Type, Years attended To, From, Certificates diplomas degrees or, academic distinctions obtained, A Indicate speed in words per, B List any special skills you, English, French, Spanish, Other Languages, Shorthand Typing, List all organizations with which, and List activities in civic public - complete each of these blanks.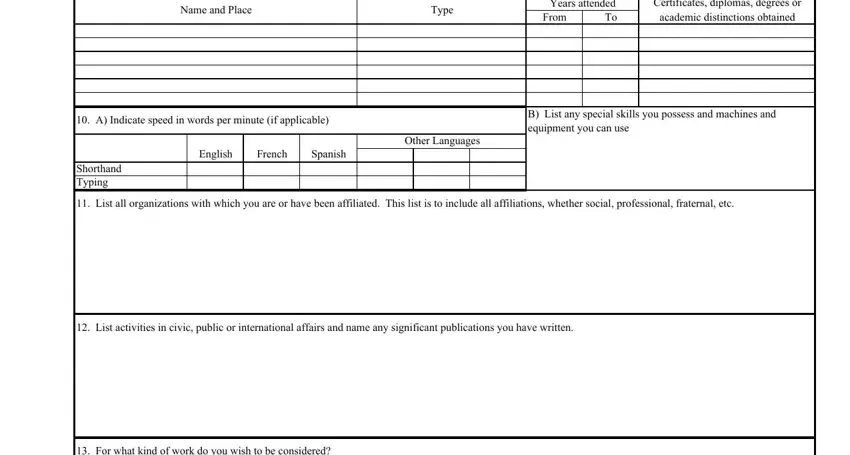 4. The form's fourth part comes next with these form blanks to fill out: For what kind of work do you wish, A Are you willing to accept a, B Would you accept short term, C Would you accept an emergency, In the event of your being, Have you any objections to our, Yes, and Page of.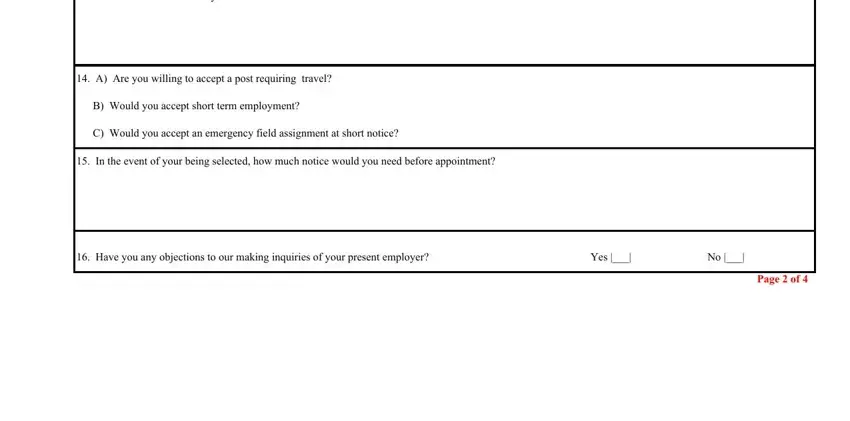 5. While you approach the end of the file, you'll notice just a few extra requirements that should be met. Particularly, EMPLOYMENT RECORD Starting with, Description of duties and, Dates, Annual emoluments, From, monthyear, monthyear, Salary, Allowances, Total, Business or organization name and, Title of your post or occupation, Name of Supervisor, Number and kind of employees, and Personal address during this period must be filled out.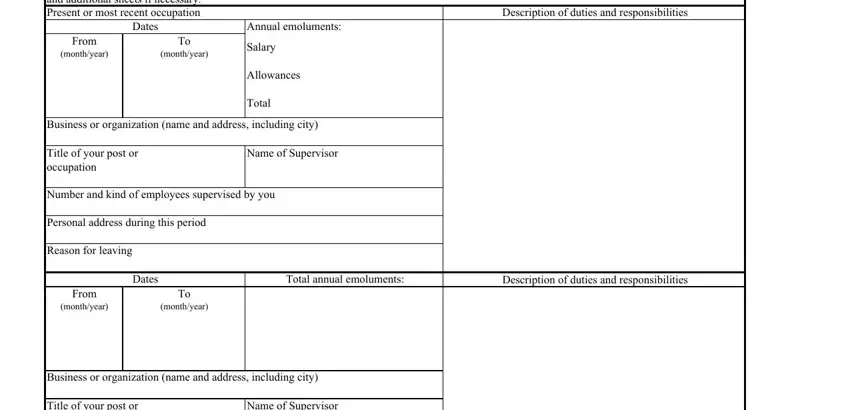 Step 3: After you have looked once again at the information you given, just click "Done" to complete your document generation. Sign up with FormsPal now and immediately access personal history form, available for download. All alterations you make are preserved , meaning you can edit the file later if needed. FormsPal is devoted to the personal privacy of our users; we make sure that all information handled by our editor stays protected.