It really is very easy to fill out the form 8965. Our editor was intended to be help you fill in any document promptly. These are the steps to follow:
Step 1: Select the button "Get Form Here".
Step 2: You're now free to alter form 8965. You have plenty of options with our multifunctional toolbar - you can include, delete, or change the content material, highlight its selected sections, as well as perform various other commands.
All of the following areas are what you are going to create to receive the prepared PDF form.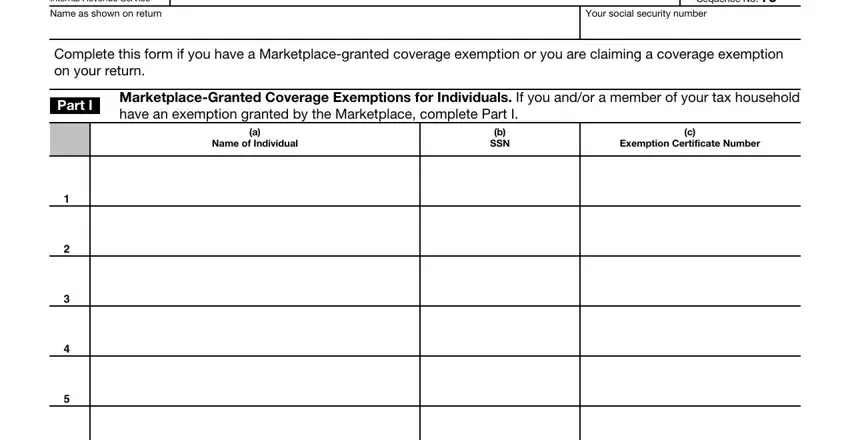 Fill out the If you are claiming a coverage, Part II, Part III, a Name of Individual, b SSN, c Exemption Type, d Full Year, e Jan, f Feb, g Mar, h Apr, i May, j June, k July, and l Aug space using the particulars requested by the software.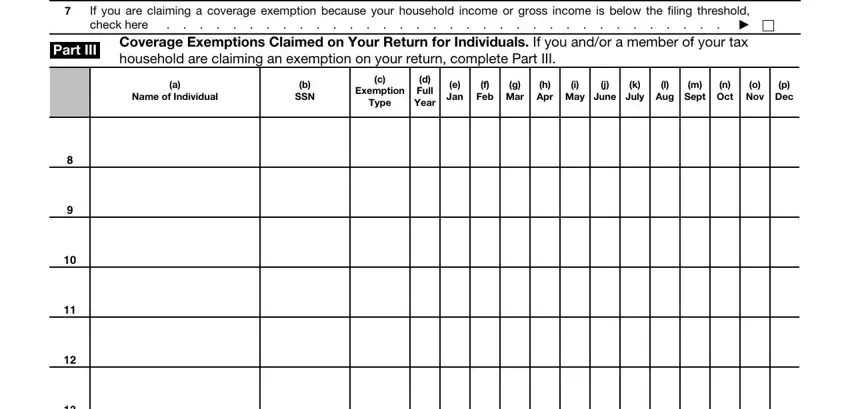 Step 3: Select the "Done" button. Finally, you may export the PDF file - save it to your electronic device or send it through email.
Step 4: In order to avoid any headaches in the foreseeable future, you should make minimally two or three copies of your form.