This PDF editor enables you to fill in documents. You don't have to perform much to modify jamba juice application pdf forms. Only stick to the next steps.
Step 1: Click the "Get Form Now" button to start out.
Step 2: At the moment you're on the file editing page. You can edit and add text to the document, highlight specified content, cross or check specific words, insert images, insert a signature on it, delete needless areas, or eliminate them entirely.
Complete the jamba juice hiring PDF by providing the information needed for each section.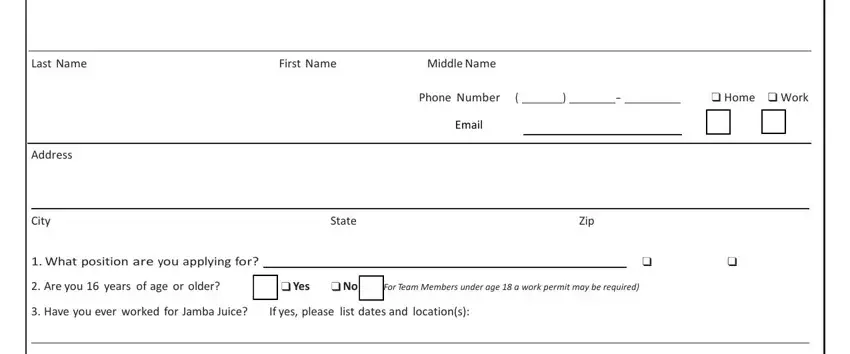 You need to write down the appropriate information in the Can you submit verification of, Yes, AVA I L AB I LIT Y, Stores only, Total available work hours per week, Are you willing and available to, Yes, If yes where, Please tell us your weekly, and FROM space.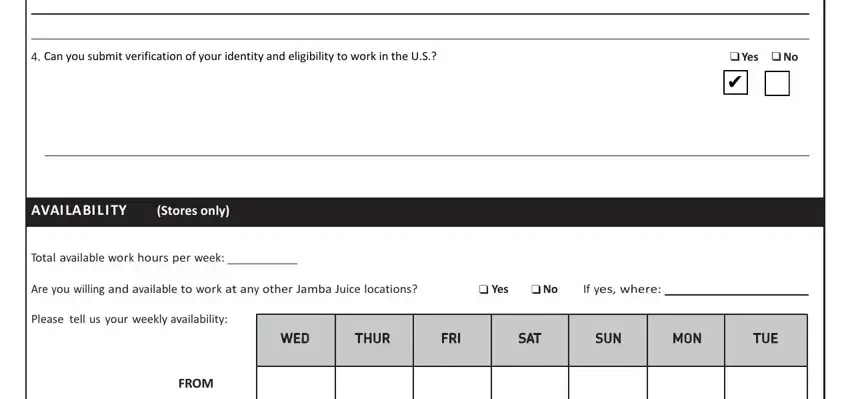 Make sure you provide the crucial information within the Do you have a valid drivers, and JJ Rev section.

The Name of School, City State, Graduated Yes No, Degree Major, School, High School, College Undergraduate, Graduate School, Trade Business Correspondence, Other Training please specify, EMP L OYMEN T IN FOR M AT I O N, Starting with your most recent job, Company Name Address Phone Number, From, and MoYr MoYr area will be your place to place the rights and obligations of all sides.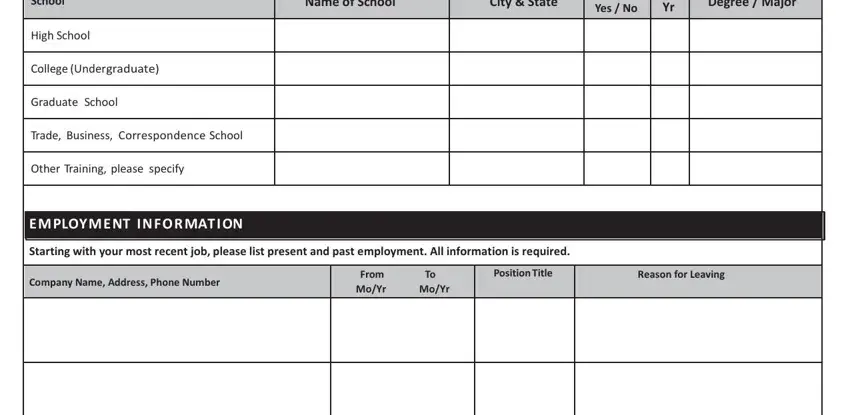 Finalize by reviewing the next sections and filling them in as needed: P R OF ESS I O NA L REFEREN CE S, Provide three, Name, Relationship, Years Acquainted, Phone, Email Address, A PP LI CA N T S S TAT EMEN T, JAMBA JUICE IS AN EQUAL, and I declare under penalty of perjury.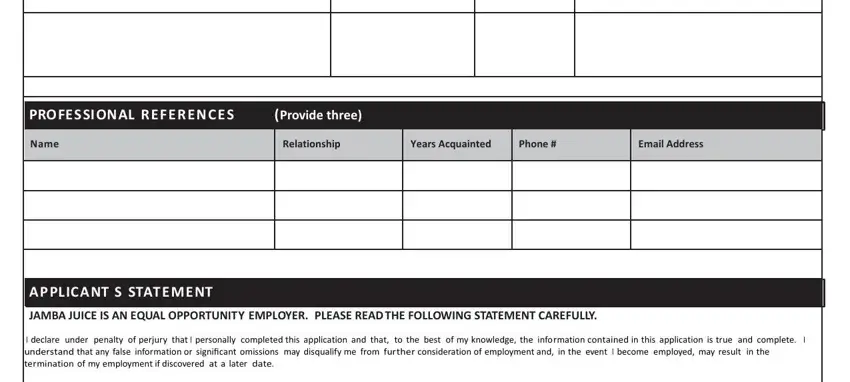 Step 3: Click the "Done" button. Now you may export the PDF form to your gadget. Additionally, it is possible to send it through email.
Step 4: To avoid any specific problems in the future, try to have as a minimum a couple of copies of the file.