It is very easy to fill in the kansas unemployment w2. Our software was created to be assist you to prepare any form swiftly. These are the basic actions to take:
Step 1: Select the button "Get Form Here" on the site and next, click it.
Step 2: Now it's easy to change the kansas unemployment w2. The multifunctional toolbar lets you insert, erase, transform, and highlight content as well as carry out other sorts of commands.
For every single area, create the information requested by the platform.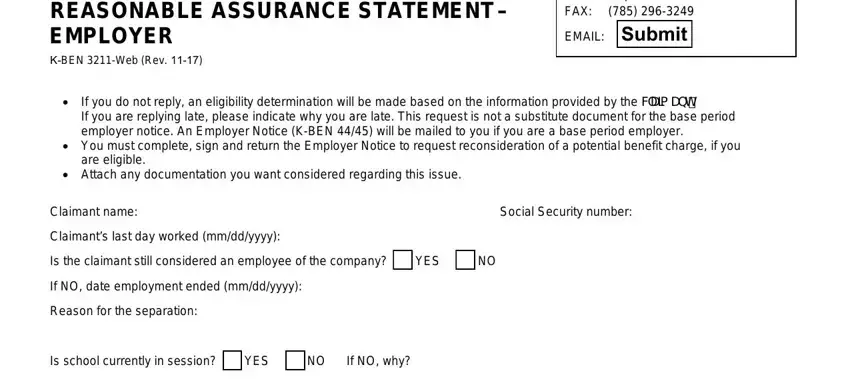 Complete the Beginning date of break, Ending date of break, Does the claimant have reasonable, Complete this section if claimant, Date the individual will return to, Position the individual held, Position the individual will hold, Complete this section for Bus, Does the claimants job involve, If YES how often has claimant, Dates, Amount of gross wages for each, Function or activity for each trip, Are you licensed as an educational, and Are you funded through a school areas with any content that is required by the software.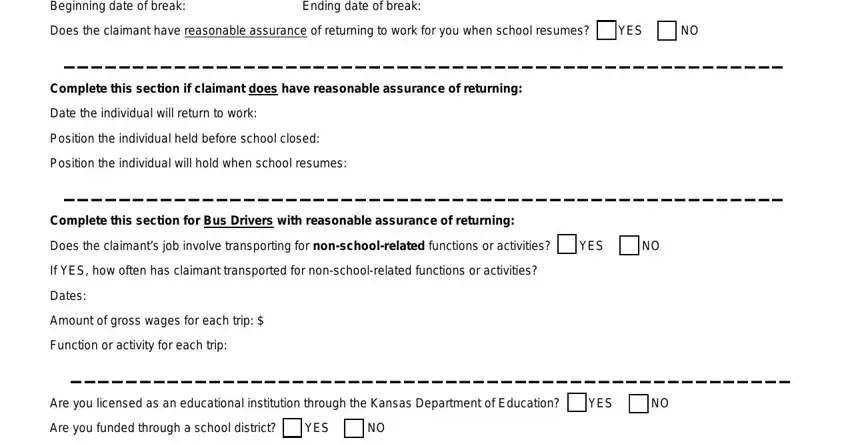 The application will demand you to give specific relevant details to automatically fill in the section Signature Date mmddyyyy, Title, Phone number, and KANSAS UNEMPLOYMENT CONTACT CENTER.

Step 3: As you hit the Done button, your ready document can be simply transferred to each of your devices or to electronic mail stated by you.
Step 4: Prepare duplicates of your document. This is going to protect you from upcoming misunderstandings. We do not read or reveal your details, therefore you can be confident it will be protected.