When you desire to fill out jsc 2 form, it's not necessary to install any software - just try our PDF editor. We at FormsPal are committed to making sure you have the perfect experience with our editor by regularly introducing new features and upgrades. Our tool is now a lot more helpful with the newest updates! So now, filling out documents is easier and faster than ever before. Starting is effortless! Everything you need to do is adhere to the next simple steps directly below:
Step 1: Just hit the "Get Form Button" at the top of this page to open our form editing tool. There you'll find everything that is necessary to fill out your file.
Step 2: Using this online PDF file editor, you are able to accomplish more than just fill out blanks. Express yourself and make your documents look high-quality with customized textual content incorporated, or optimize the file's original input to perfection - all accompanied by the capability to insert almost any images and sign the document off.
When it comes to fields of this precise form, here is what you want to do:
1. It's vital to fill out the jsc 2 form properly, hence be attentive while filling out the sections comprising all of these blanks: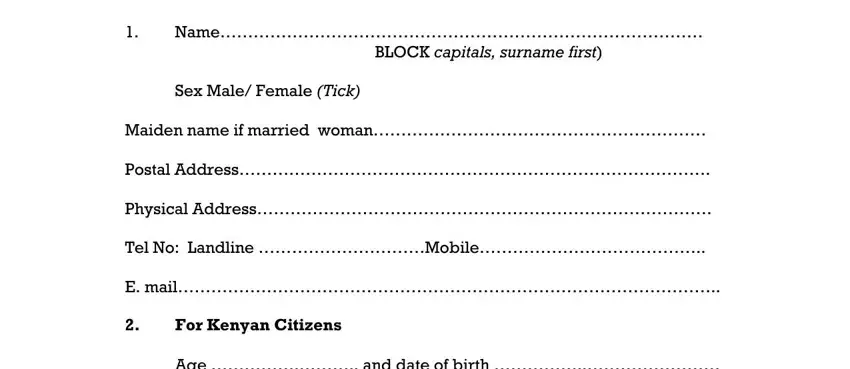 2. When the last array of fields is completed, you're ready to include the required specifics in For Kenyan Citizens Age and date, County of birth Passport National, Attach a copy, and Page of so that you can progress to the third part.

3. Within this stage, take a look at For Non Kenyan Citizen Age and, Entry permit No Date IssuedValid, Date of Arrival in Kenya, Whether single married widower, In case married husbands wifes, and Number of children Aged. These have to be filled in with utmost precision.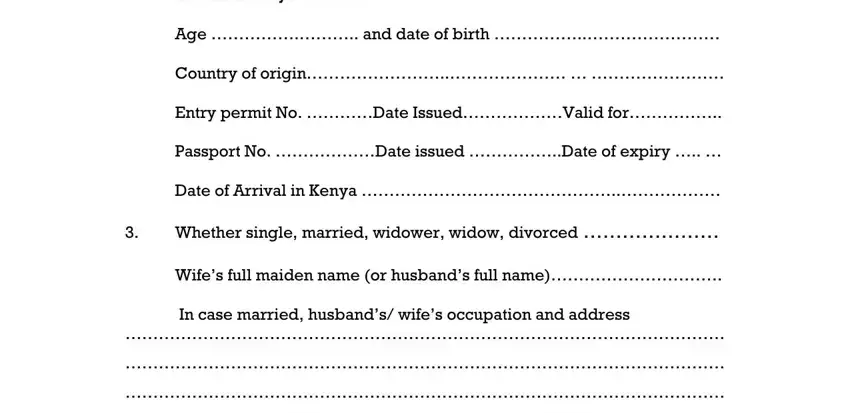 People frequently make errors while filling out For Non Kenyan Citizen Age and in this area. Ensure you double-check everything you type in right here.
4. It is time to fill in the next part! In this case you have all of these Fathers full name address and, Fathers nationality at birth, Languages spoken, Do you suffer from any physical, Yes, and If so give details blanks to fill in.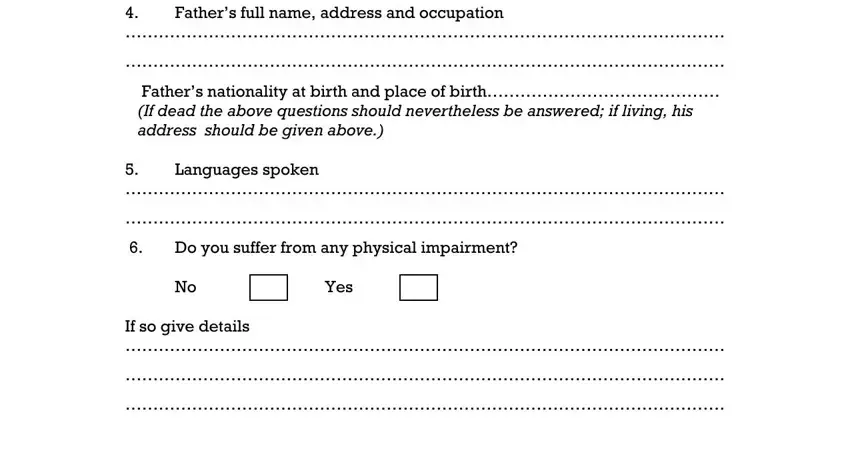 5. This final step to complete this document is critical. Be sure to fill in the required blanks, for instance Degrees Diplomas Certificates and, before using the form. Failing to do this could contribute to an incomplete and probably unacceptable form!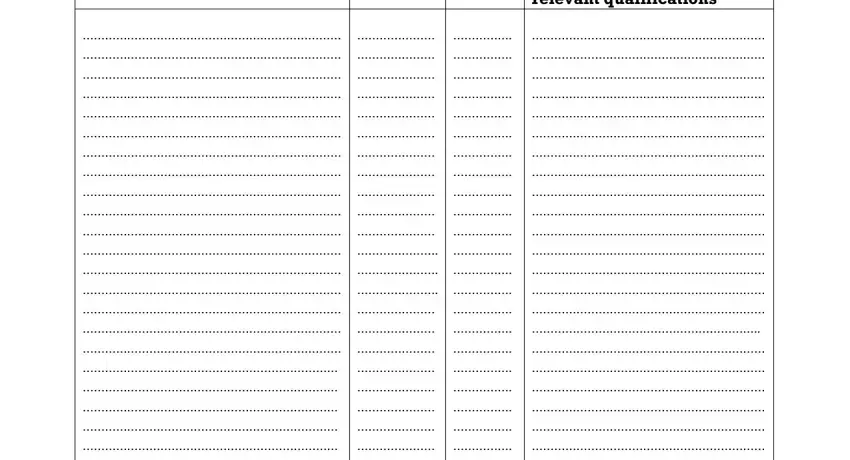 Step 3: Revise the details you've inserted in the form fields and press the "Done" button. Sign up with us now and instantly obtain jsc 2 form, prepared for download. All modifications made by you are preserved , which enables you to customize the pdf at a later time anytime. FormsPal is focused on the confidentiality of all our users; we always make sure that all personal information processed by our system is kept protected.